This TD Garden parking guide covers detailed information on official and unofficial parking lots, handicapped parking, map, direction, nearest parking options, and more.
So, without any further ado, let's get started –
TD Garden Parking Guide – Map, Direction, & Nearest Parking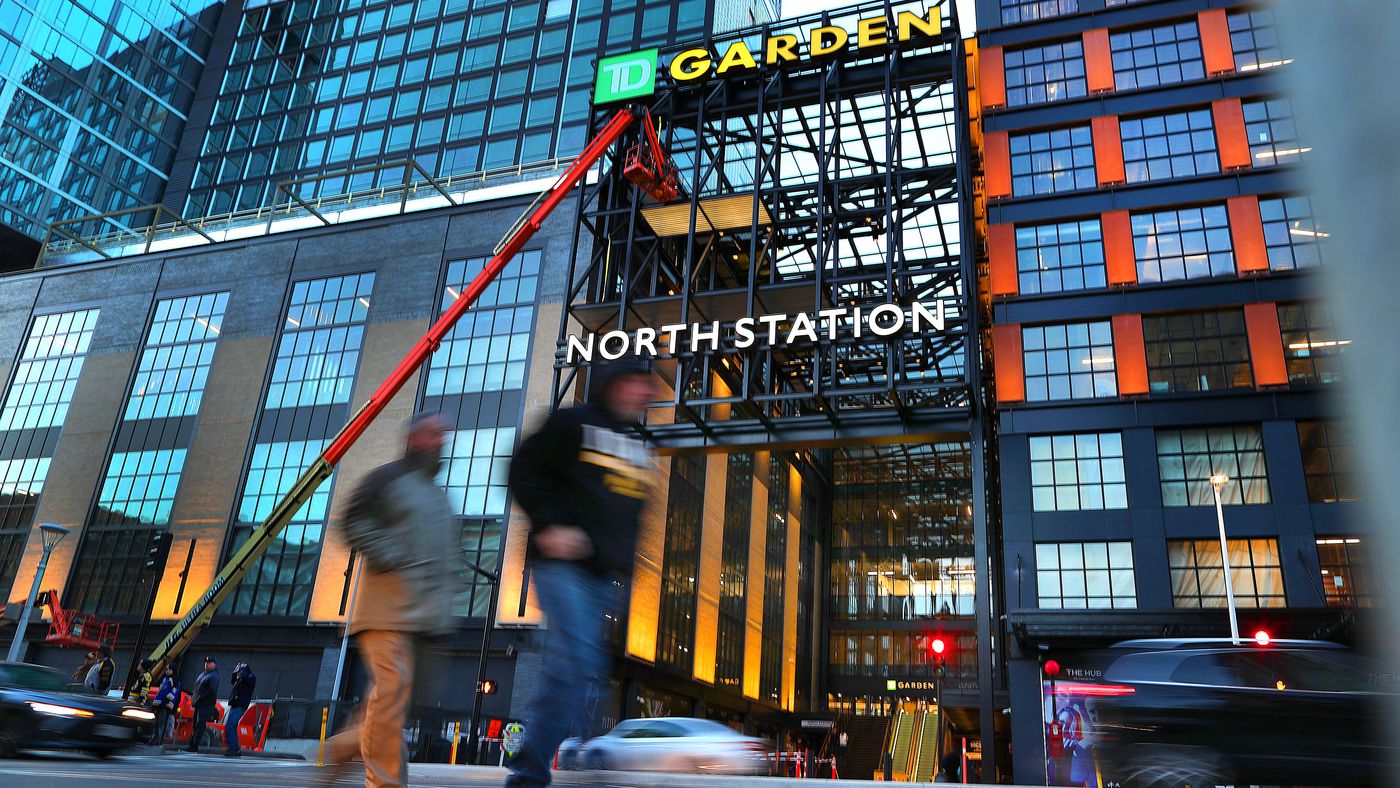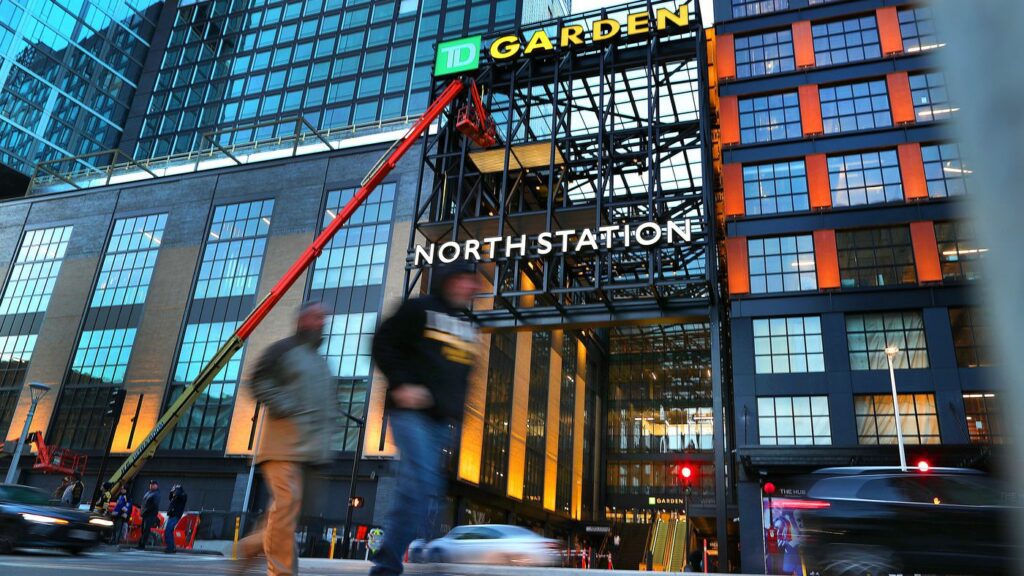 TD Garden is a big arena located in Boston, Massachusetts. It was established in 1995 and is one of the most visited arenas in America. The address of the arena is 100 Legends Way Boston, Massachusetts. This is the home arena of the Boston Bruins of the National Hockey League and the Boston Celtics of the National Basketball Association.
Many events, musical concerts, political gatherings, and others take place in this TD Garden. The sitting capacity of this place is around 20,000, making it one of the biggest stadiums in the United States.
This article will guide you to find the best parking spots and everything you might need to know to avoid the difficulty of looking for parking spots on event days.
TD Garden official Parking Options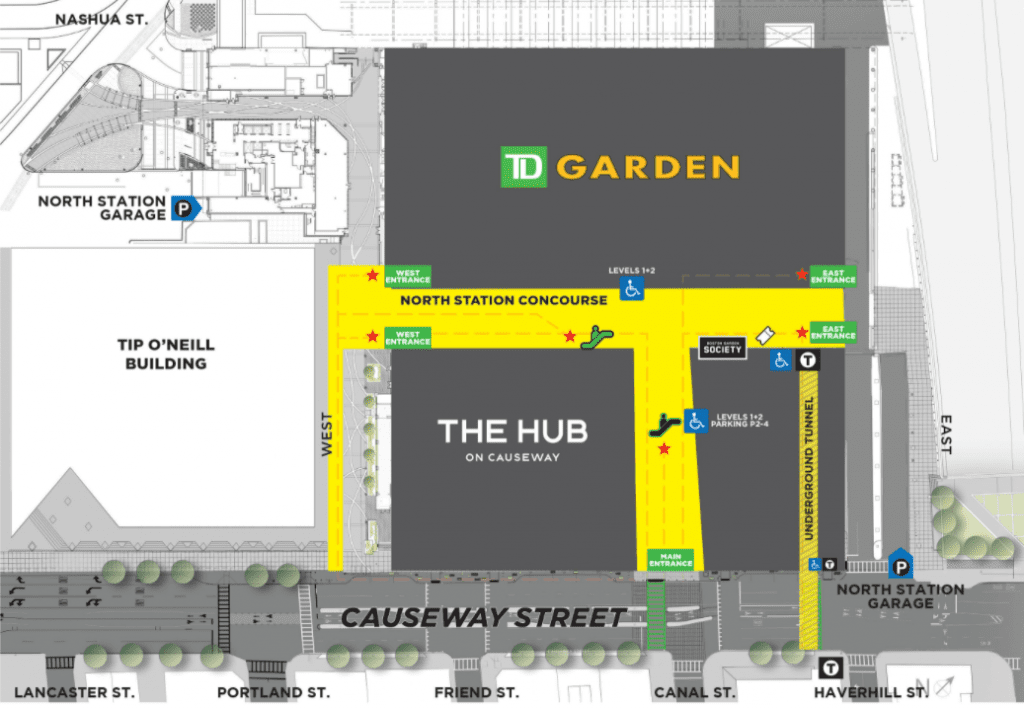 There are many parking spots available for you, along with their official parking lots to park your vehicle. It may give you a headache to find a place to park your vehicle on game day, as there is only one parking garage, the North Garage Station.
The North Garage is situated underneath the TD Garden, and the parking fee for this garage is –
| | |
| --- | --- |
| Hour | Rate |
| For 30 minutes | $8 |
| For 1 hour | $15 |
| For 2 hours | $22 |
| For 3 hours | $26 |
| For 5 hours | $28 |
| For 6 hours | $30 |
| Daily | $75 |
| Lost Ticket Price | $76 |
| Monthly | $395 |
| Gameday | $54-75 |
| Event Day | $57-75 |
| Non-event Day | $10 |
Those who come early during the game day are charged $26 for the whole day of parking.
TD Garden nearby Parking Options
There are many parking options for you outside the TD Garden if you do not find a spot in the North parking garage. We recommend you to pre-book your parking spot to avoid any hassle of finding a parking spot –
Parking lot- 208 friend street parking
Rate- $25 per day
Distance- 0.2 minutes
Parking lot- 270 Atlantic Avenue Parking
Rate- $40 per day
Distance- 0.8 minutes
Parking lot- 490 Atlantic Avenue Parking
Rate- $22 per day
Distance- 1.0 minutes
There are many other parking garages that you can book online on the parking apps to avoid the spot search for parking.
Tailgating at TD Garden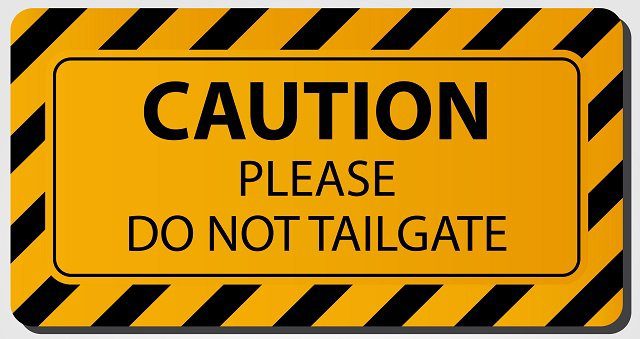 Any kind of tailgating activities is not allowed in TD Garden. Fans will not be allowed further to watch the match if caught by security.
There are many bars and restaurants where you can go before or after the game. Nearby restaurants are JM Curley, Ruth's Chris Steak House – Boston, and Legal Sea Foods – Downtown Crossing.
TD Garden Handicap Parking
There is separate parking available for handicapped people. You have to bring a license with you for the Accessible parking spot, and you can also book online for a parking spot.
If you need any more information about handicapped parking, you can contact the TD Garden Authorities.
Public Transit to TD Garden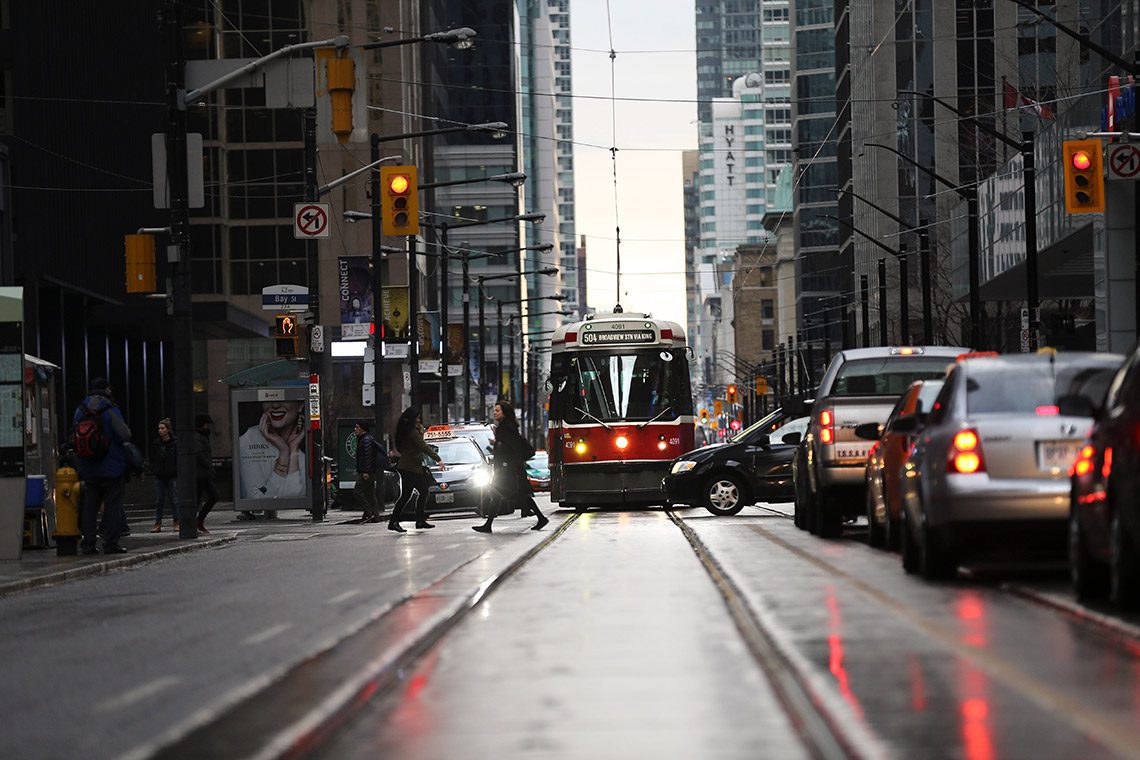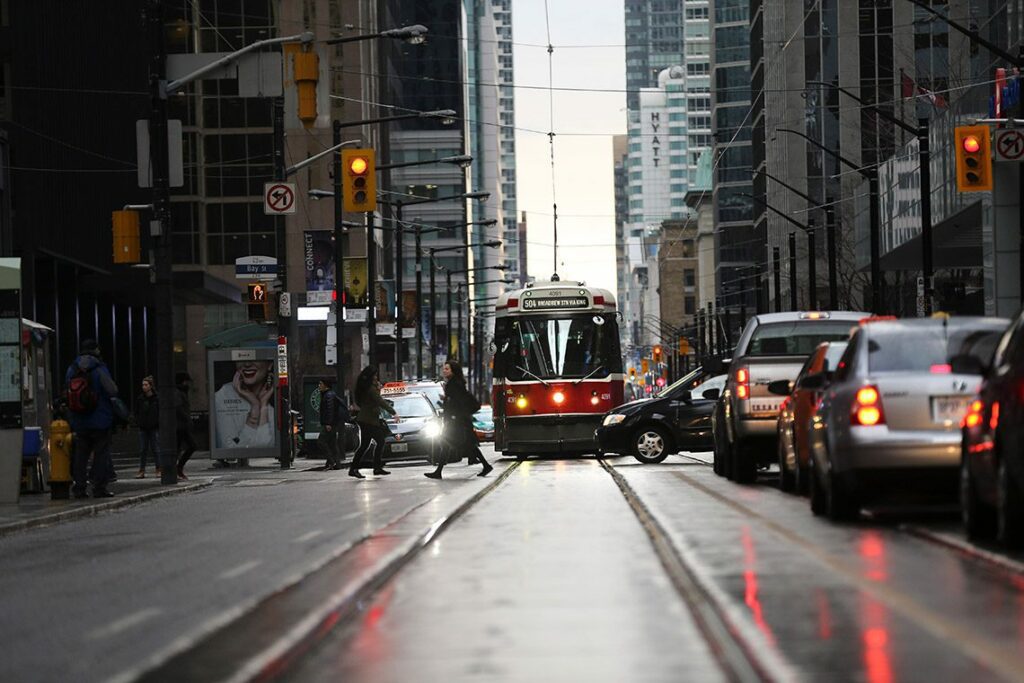 Public transportation is available throughout the city. You can take buses, taxis, or metros to reach TD Garden. Taking public transportation is a good choice as you don't have to wait in a long waiting line to park your vehicle, and you will also save your parking fee. The nearest bus stop near the arena is The North Station stoppage.
You may also like –
Frequently Asked Questions
Is there onsite parking at TD Garden?
Yes, there's an onsite garage available at TD Garden. You can park your vehicle in the TD Garden, and the charge is $30 every 30 minutes.
Is there free parking near TD Garden?
You will find the nearest free parking at 254 Friend St, Boston, where you can park your vehicle for free. For event and match days, you won't find any free parking, but for normal days you will get free parking there.
Where can I find available parking near TD Garden?
There is an app called the ParkMobile app, which offers many parking options for you. You can easily find parking near TD Garden on event days as well as regular days. You can go to the official website of ParkMobile and book a parking spot in advance.
What are the price options for the parking lots near TD Garden?
You will find many garages near TD Garden. The Parking lots near the garages costs around $10. The charges may vary according to the event and the vehicle size. You can visit the official websites and book a parking spot in advance.
What are some highly rated TD garden parking lots in Boston, MA?
There are many parking lots available for parking your vehicle. Here is a list of parking garages that are highly rated, and these are as follows –
MA:All-Savants Transportation (5/5)
The Pirate Ship Formidable (5/5)
The Sports Museum (5/5)
Bed & Breakfast Afloat (5/5)
Garage at Post Office Square (5/5)
What are people saying about TD garden parking in Boston, MA?
TD Garden is among the big stadiums and most visited. There are many reviews, and it is rated 4.5 on their official website. This is a review for TD garden parking in Boston, MA: "Very affordable, clean, and safe. We parked here to go to a Celtics game at TD garden. Instead of paying $50-$100, this parking garage was $9. It was only a 20-minute walk, and my car was in the same condition as when I left it."

Subscribe to Email Updates :