Tucker Carlson reportedly responded to Fox's cease-and-desist letter that the network sent to stop the host's new show on Twitter.
Let's read what the host's legal team said to Fox News.
Tucker's Legal Team Responds to Fox News' Cease-and-Desist Letter
Tucker Carlson's legal team has responded to Fox News's cease-and-desist letter. Fox News has sent a letter to its former host to stop streaming his new show on Twitter.
Carlson's attorney Harmeet Dhillon asserted that the host would continue his show and would not stop in any way. She said, "Doubling down on the most catastrophic programming decision in the history of the cable news industry, Fox News is now demanding that Tucker be silent until after the 2024 election."
According to Fox News, Carlson has breached his contract with the network, and his contract ends in January 2025. The attorney continued, "No one will silence Tucker. He is a singularly important voice on matters of public interest in our country and will remain so."
Dhillon is a well-known Republican attorney who recently failed in her attempt to lead the GOP National Committee.
Fox News fired Carlson in April after reaching a $787.5 million settlement in a defamation lawsuit filed by Dominion Voting Systems for the broadcast of former prime minister Donald Trump's lies about election fraud in his 2020 loss to Joe Biden.
Also, See: Tucker Carlson's firing at Fox News: Bill O'Reilly opinion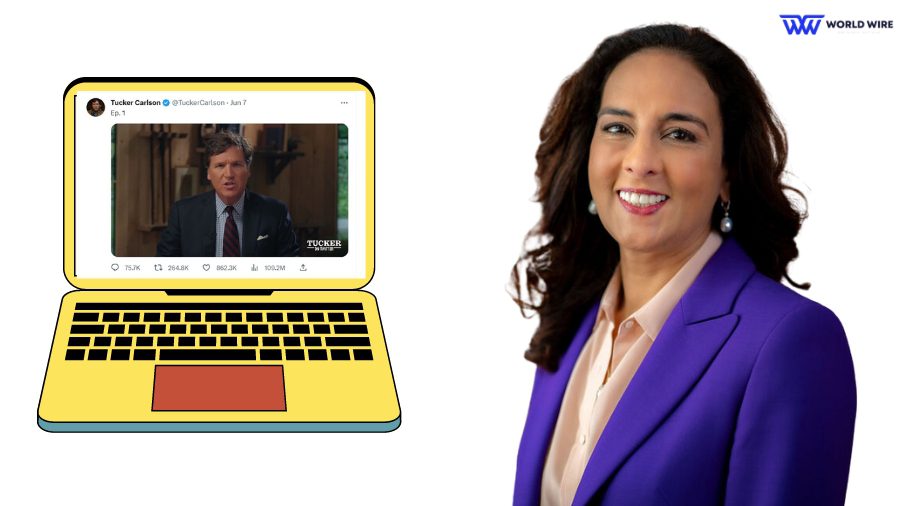 On Twitter, Dhillon noted that her representation of Carlson prevented her from appearing on Fox. She wrote, "For all the friends who have been asking, why don't we see you on Fox anymore? This is why. I am passionately committed to free speech and a free flow of information necessary for a free society. It is not a place for me until Fox stops trying to silence Tucker Carlson."
She added, "And I feel for my friends working at the network, which has caved in to pressure from some quarters to silence. What you see on Fox today is a censored version of the news. Keep that in mind as you make your viewing and commenting choices."
Attorney Bryan Freedman is another attorney representing Carlson, and he spoke last week after Fox sent a cease and desist letter stating Carlson's new show was a contract breach. He said that Fox News violated the contract with Carlson, and the non-compete requirement is no longer valid.
Carlson started his new show, "Tucker on Twitter" last week. His first 10-minute episode of the show talked about Russia and Ukraine, media coverage of the issues between them, and complaints about coverage of other issues. Twitter declared the first video had been viewed around 115 million times.
His second show, entitled 'Cling to your taboos,' 12-and-a-half minutes long, included criticisms about affirmative action, supposed acceptance of child abuse, and the prosecution of January 6 rioters. By Monday, Twitter reported the show had reached approx. 55 million views.

Subscribe to Email Updates :