Sen. Cory Booker (D-NJ), a Senate Foreign Relations Committee member, left Israel after seeking refuge there when Hamas launched an unexpected attack from Gaza this weekend.
Booker had traveled to the nation to speak at a ceremony commemorating the Donald Trump administration's agreements to improve ties between Israel and Arab countries.
U.S. Senator Took Shelter In Israel When Hamas Attacked
According to Booker's spokesperson, Maya Krishna-Rogers, "Senator Booker arrived in Israel on Friday, October 6, for several days of planned meetings and site visits ahead of the start of an Abraham Accords-focused N7 summit on regional economic integration in Tel Aviv, at which he was scheduled to speak on Tuesday.
Also, Read – Biden's Five Challenges in Dealing With Israel-Palestine Conflict
The statement continued, "Senator Booker and accompanying staff were in Jerusalem when Hamas launched their attacks against Israel on Saturday and sheltered in place for their safety. We are grateful that Senator Booker and our colleagues were able to safely depart Israel earlier today."
Later, Booker gave specifics about his experience in a video uploaded to X.
His caption read, "I was in Israel when the horrific attacks carried out by Hamas started on Saturday. My team and I are now safe, but like many we are shaken, angered, and heartbroken by the hundreds killed, the thousands injured, those taken hostage, and all who are directly affected by these sickening terrorist attacks.
Check Out Other Headlines – Book Ticket For Trump Adel, Iowa Rally 2023
After this experience, more than ever, I am committed to working with my colleagues in the Senate to continue supporting Israel's security and ensuring stability in the region — and I hope one day soon, a long-term and just peace in the region."
After Hamas launched a rocket attack on Israel on Saturday and crossed the border with armed men, there were reports of deaths and kidnappings.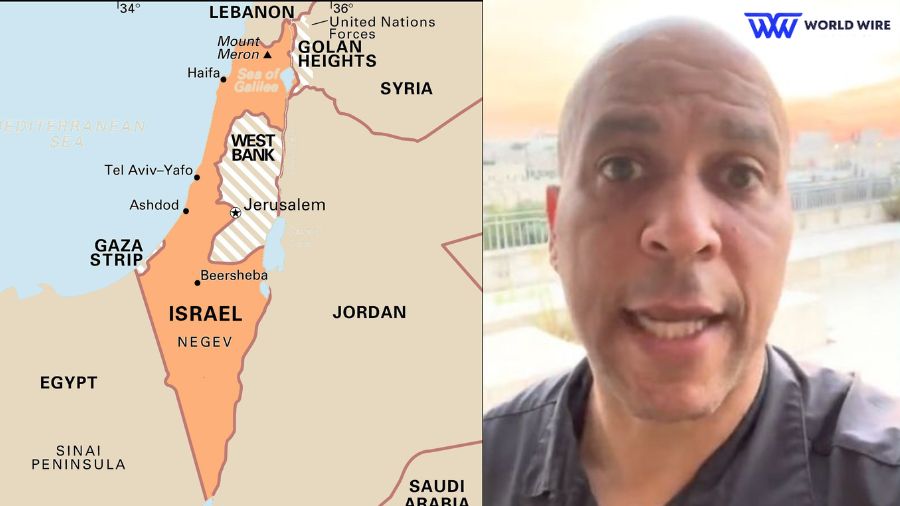 READ MORE – Conway Takes Pence to Task for Trump Defense: 'He's Forgotten Who He Is'
As a result, Israel declared war on the militant group. Officials had estimated that hundreds of people have died and many have been injured in Israel and Gaza as of Sunday when Israel stepped up its efforts to fight back.
In a statement on Saturday, Booker said, "I emphatically condemn Hamas' horrific acts of violence, kidnapping, and terror targeting Israeli families, children, and other civilians in towns and cities across the nation of Israel. I stand with the people of Israel and the families of those who have lost loved ones."
According to Secretary of State Antony Blinken, the Joe Biden administration investigates reports of Americans being killed or held captive in Israel.
MUST READ – Trump Organization Convicted of Fraud, Trump Faces Legal Jeopardy
The Biden administration and senior members of the U.S. government vowed assistance for Israel once Hamas launched its assault. In the meantime, authorities in areas of the United States with sizable Jewish communities said that police will step up protection around Jewish institutions.
In New Jersey, the home state of Booker, law enforcement "will be increasing patrols in sensitive areas – particularly houses of worship for both the Jewish and Islamic faiths – and taking other steps out of an abundance of caution," said Attorney General Matthew Platkin.

Subscribe to Email Updates :