Is your Verizon Jetpack Not Working, and you are looking everywhere for the fix? If yes, then you have stumbled upon the right article.
When comparing the portable mobile hotspots offered by the Big Three, Verizon's Jetpack stands out as the most reliable due to Verizon's extensive network.
It is generally dependable equipment, but it does experience occasional malfunctions from time to time. Recently, many people have noticed errors on their Verizon Jetpack.
So, with this guide, let us share the potential cause for your Verizon Jetpack Not working and what are the available solutions for that.
So, without any further ado, let's get started –
Why Does Verizon Jetpack Not Turning On?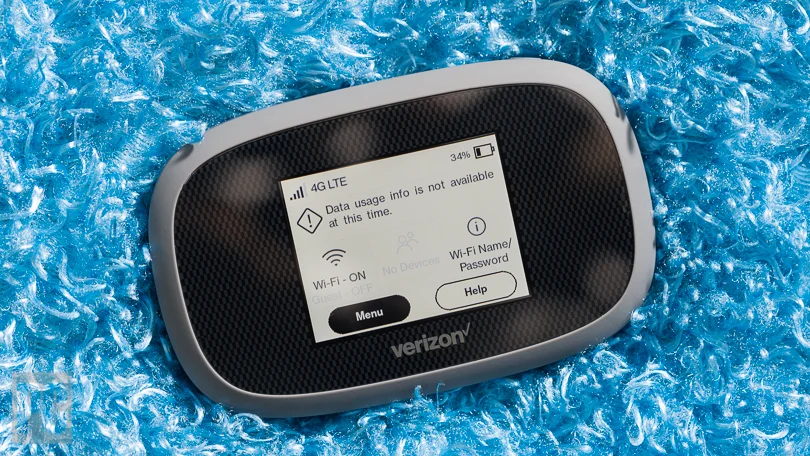 If you just purchased a new Verizon Jetpack and your old Jetpack is not turning on, there could be many reasons for it. Let's discuss each of them.
A Faulty Battery
It might not turn on if you have a Faulty Battery in your Verizon Jetpack. The battery is the most important thing that supplies power to your device.
So, you should consider visiting a nearby electronic or Verizon store to purchase a new battery.
A Faulty Charger
After using the device for a long time, it might get discharged, and if your charger is faulty, it will not charge the device, due to which you might face Verizon Jetpack not turning on.
Consider purchasing a new charger from a nearby Verizon store.
A faulty Outlet
Before you waste your money by purchasing a new battery and a charger, make sure to check out your power outlet it might be faulty.
A Faulty MotherBoard
Sometimes, the main culprit is the motherboard of the device, so make sure to visit the Verizon store and show the Jetpack device to the representative so they can tell you the exact issue.
How to Fix Verizon Jetpack Not Working?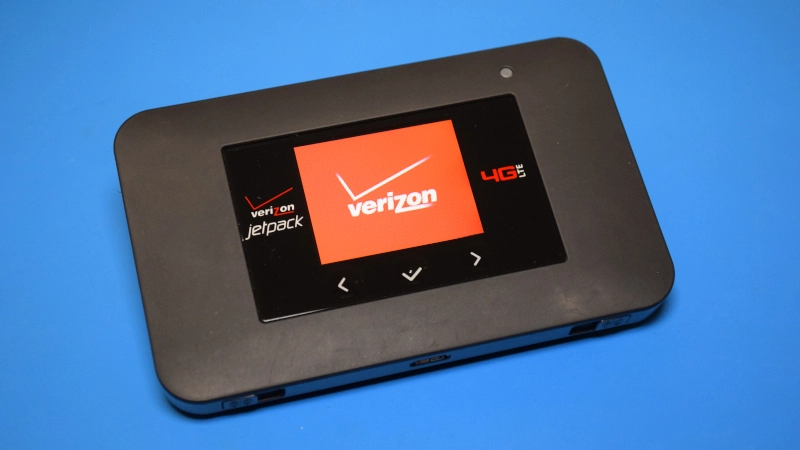 Since the Verizon Jetpack relies on Verizon Mobile network coverage, the simplest solution to a malfunctioning device is to move it to an area where it will receive a signal. If that doesn't work, try turning the device off and turning it back on again.
Here are all the solutions discussed in detail if Verizon Jetpack stops working –
Consider Going Somewhere With Better Coverage
Coverage is an obvious factor here, as it is with any mobile network. If coverage is poor, your Jetpack may not be able to work properly or provide you with a usable internet connection. Despite having the best network coverage in the country, some people may face Verizon No Service issues due to poor networks.
So try moving around to see if the Jetpack works. Coverage issues can be easily resolved this way, but if you can't leave your current location, try placing the Jetpack on an elevated surface, such as the top of a shelf.
Change the SIM card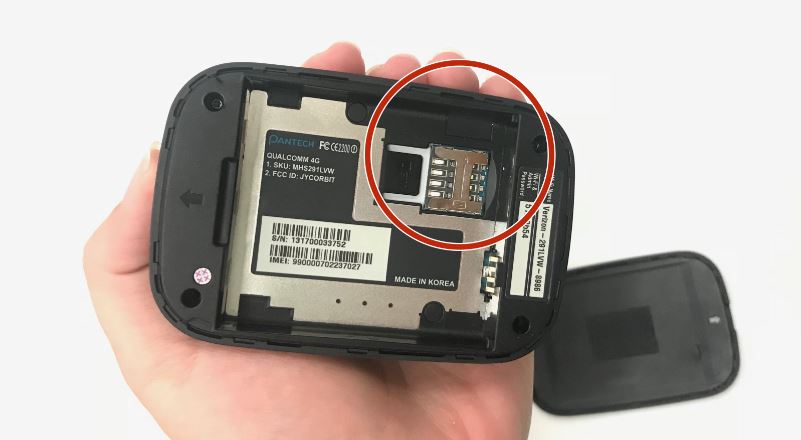 The Jetpack, like a phone, requires a SIM card to connect to the internet. You can try removing and reinserting the SIM card to resolve some device issues because it is user-removable.
To do so, follow these steps –
Switch off the Jetpack.
Make sure it is completely turned off.
Open the battery door with your finger.
Slide the SIM card backward to remove it.
Before inserting the SIM card, you should wait at least one minute.
Insert the SIM with the gold contacts on the bottom right edge facing up and the notch on the bottom right edge facing down. Insert the card until it clicks into place.
Replace the battery as well as the cover.
Double-check that the Jetpack issue has been resolved.
If you find out that your SIM card is damaged, you can easily learn to replace your SIM card by reading our guide on "How Can I Get a Replacement SIM Card Verizon."
Reactivate the Jetpack
If you haven't incorrectly activated the Jetpack on Verizon's network, the device may behave strangely and malfunction. You could try starting the Jetpack to see if that solves the problem.
Follow these steps to activate your Jetpack –
Insert the SIM card into the device.
Switch on the Jetpack.
Connect your phone or any other Wi-Fi-enabled device to the Jetpack.
Open a web browser tab on the device.
You will be redirected to the activation page.
If you have previously failed to follow the activation instructions correctly, you will be redirected to the activation page to try again.
Use the device to see if it works properly after activation.
Restart Your Jetpack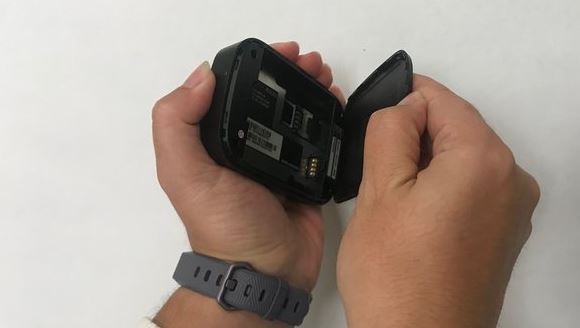 If the device does not redirect you to the activation page and you continue to have issues with it, you could try restarting it to fix Verizon Jetpack not working issue.
To do so, follow these steps –
Switch off the Jetpack.
Remove the battery compartment door to gain access to the battery.
Wait at least 45 seconds after removing the battery.
Replace the battery in its compartment and close the battery compartment door.
Switch on the Jetpack.
Connect your phone to the device and test it when it starts up.
If the problem persists after the first restart, you can try again.
After removing the battery, wait a little longer.
Reset your device
If restarting your Jetpack does not fix Verizon Jetpack not working, restoring the device to factory settings is the next logical step. Remember that doing so will wipe out your custom settings, which you must re-configure after the Reset.
To do so, follow these steps –
You can access the Jetpack's Settings menu by typing my. jetpack into a browser on the device to which the Jetpack is connected.
Select Factory Reset using the navigation buttons.
Choose Yes.
Confirm any prompts that appear.
Another method for resetting your Jetpack is to open the battery compartment door.
Locate the reset button in the battery compartment, press, and hold it to Factory Reset your Jetpack.
Following the factory reset, follow the on-screen instructions to activate the device on Verizon's network. After activating the Jetpack, check to see if the issue has been resolved.
If none of the troubleshooting methods listed above work to fix Verizon Jetpack not working, don't hesitate to contact Verizon. They can give you more information based on the model of your Jetpack and order a replacement if it's still under warranty and couldn't be fixed.
Why is Verizon Jetpack not working or connecting to the Internet?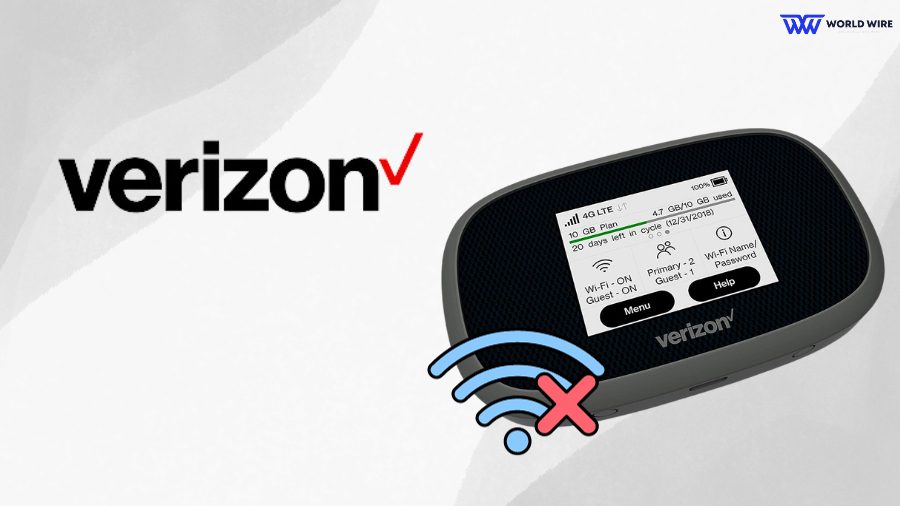 Some of the reasons Verizon Jetpack is not working or connecting to the internet are mentioned below –
Check Jetpack Transmitter
If your Verizon device cannot establish a Wi-Fi connection, there could be a problem with the Jetpack's transmitter. To ensure a stable connection, it is recommended that you restart or reset your Verizon router/modem before proceeding with Jetpack troubleshooting.
Then, using another device, verify that the network to which your Verizon Jetpack is supposed to be connected is operational. If your Router is faulty, consider learning "How to Return Verizon Router."
Check SIM Card
Check to see if your SIM card is properly installed if your Verizon Jetpack cannot connect to the internet. According to the guidelines, a faulty SIM card could interfere with the signal transmitted by your device.
Check Battery
Another factor that could prevent the Verizon jetpack from connecting to a network is a low internal battery. To fix this, ensure your device is fully charged before connecting to any connection.
Check Internal Storage
Even if your Jetpack is turned on, it may be unable to connect to your Wi-Fi network due to a data overload on your phone. In such cases, we recommend removing some storage to make room on your Jetpack so you can connect to Wi-Fi.
Check Data Plan
Check if your data pack is expired, as sometimes it may not connect to the internet due to an expired data plan, or you may have used all the data limit for the day.
So, recharge your SIM card with a new data pack or add on data.
Note: If you need a free internet plan from Verizon, read our guide on "How to Sign Up for Verizon Affordable Connectivity Program."
Why is Verizon Jetpack Not Showing Up?
Jetpack's MiFi network may not appear due to several potential issues. You have either not enabled the transmitting feature, or your tethering is incorrect. When this happens, a computer, wall charger, or smart plug can restore power to the MiFi.
If everything is working properly, the power indicator light should illuminate. If the indicator does not illuminate, consider purchasing a new Verizon Jetpack device to access the internet wirelessly. Disabling Wireless N is another option if your network's SSID is missing from the list of available networks.
FAQ
What exactly are Verizon Jetpacks?
Verizon refers to its mobile hotspot devices as "Jetpacks." Jetpacks generate Wi-Fi hotspots that are supported by Verizon's network. Computers, phones, and other Wi-Fi-capable devices can connect to Jetpacks as they connect to traditional Wi-Fi hotspots. Verizon offers a variety of Jetpack plans.
What devices are compatible with Jetpacks?
Computers, phones, and other Wi-Fi-capable devices can connect to Jetpacks as they connect to traditional Wi-Fi hotspots.
Which Jetpacks are more powerful than Verizon hotspots?
Newer Jetpack models, like phones, typically have faster speeds than older Jetpack models.
Why is the Verizon Jetpack Not Working Issue Still There?
If, even after doing all the available fixes, your Verizon Jetpack is not working, try contacting Verizon customer care at 1-800-837-4966

Subscribe to Email Updates :