In recent years, some states have endeavoured to remove asset limits to get food stamps. What state offers FoodStamps benefits without an asset limit?
Let's read and find out.
What State Doesn't Have Asset Limits To Get Food Stamps?
Food Stamps, or the Supplemental Nutrition Assistance Program (SNAP), is the federal government's nutrition assistance program in the United States that plays a crucial role in nourishing millions of low-income people.
The program is administered by the U.S. Department of Agriculture (USDA) under the Food and Nutrition Service (FNS) and the benefits are distributed through the various state agencies.
Food Stamps provides financially depressed, low-income eligible people the opportunity to purchase food at the authorized retail store with their fixed monthly benefit received upon qualifying for the program.
In addition, the Food Stamps or SNAP program also makes you eligible to recieve a Free Government Phone with Food Stamps Program and Free WiFi with Food Stamps through programs like Lifeline or ACP.
The amount of Food Stamps benefits a household receives depends on their eligibility, including household size, income, expenses, working hours, etc.
However, the eligibility measures for Food Stamps vary for different states. Some states of the country also list the asset limit of an individual as one of the eligibility measurements.
At the same time, few states have removed the asset limit to qualify for the Food Stamps benefits.
Since an asset for an individual consists of many things, it is important to clarify the actual meaning of an asset for this program. The asset limit is the total value of assets, including savings, vehicles, and property an applicant can possess to qualify for Food Stamps.
Some assets, such as personal residences, retirement accounts, and certain vehicles, are not counted for prescribing the asset limit.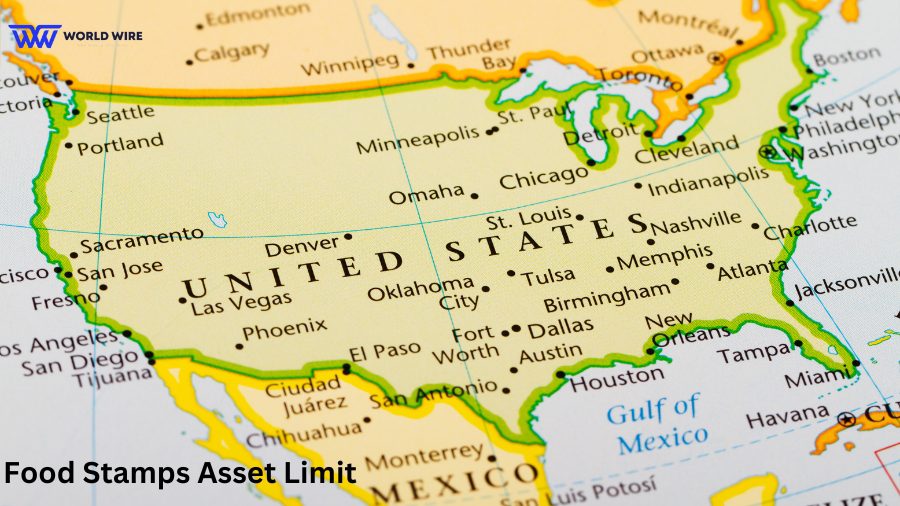 So, which states have done away with the asset limit from their FoodStamps eligibility criteria list? For the past few years, many states have eliminated the asset limits for food stamps. These are Arizona, California, New Mexico, Texas, etc.
In comparison, the asset threshold for states that still maintain the asset limit to qualify for Food Stamps can vary for different states. For example, the asset limit for most households is $2,250, while it is $ 3,500 for households with elderly people of 60 or above or disabled individuals.
Removing the asset limit as one of the Food Stamps eligibility defining measures has made the program more inclusive. It will allow more individuals who might have failed earlier to qualify and receive the Food Stamps benefits because of this eligibility measurement criteria.
Such states without asset limits for Food Stamps mainly focus on an applicant's income limit to determine the applicant's eligibility. The states ensure that people with little savings or assets but low income can get the Food Stamps benefits through their simple application process.
Since its inception, the program has served a huge American population with good quality food and nutrition. Last year, around 12.5% of the total U.S. population benefited from the program.
This included 41.2 million people in 21.6 million households who received benefits from Food Stamps in the 2022 fiscal year, which stretched from October 2021 to September 2022.
If you wish to benefit from the program, check your eligibility in your state of residence to see whether you need any asset limit and apply to qualify for the FoodStamp.

Subscribe to Email Updates :