AirTalk Wireless offers a free phone replacement for their eligible customers. They provide free phone and phone services to Low-income customers, but in case of a phone Lost, broken, or Malfunction, they have a certain replacement policy.
So without any further ado, let's find out what their replacement policy is and how you can get a free phone replacement from them.
Why Replace AirTalk Wireless Phone?
AirTalk Wireless offers wireless services and discounts for eligible low-income customers in multiple U.S. states. While their devices are of high quality, unforeseen circumstances may require a replacement phone:
Loss: If your phone gets misplaced or lost, a replacement from AirTalk may be necessary.
Theft: In case of theft, obtaining a new AirTalk Wireless phone becomes essential.
Damage: Accidental damage to your phone might require a replacement device.
Breakage: A replacement would be needed if your phone breaks due to an unfortunate incident.
Malfunction: A replacement is necessary if your phone starts malfunctioning or is inoperable.
AirTalk Wireless participates in government assistance programs for which you can apply directly from their website and receive free and upgraded phones from reputable brands like Samsung, Apple, and Motorola, making it convenient to obtain a replacement device if any of these situations arise.
How to Get AirTalk Wireless Replacement Phone Free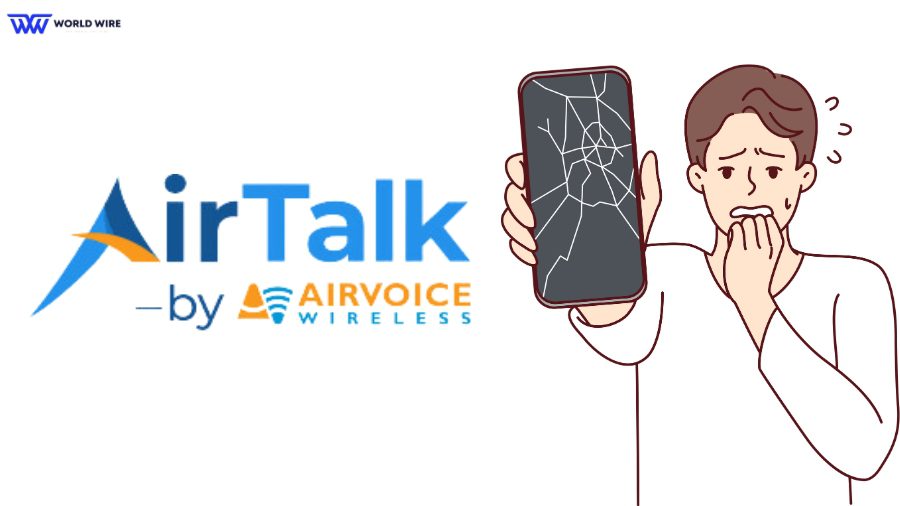 AirTalk Wireless provides free phone and phone services through its participation in the government's Lifeline and Affordable Connectivity Program. Their phone replacement policy outlines the guidelines for returning or replacing mobile devices purchased directly from AirTalk. Customers can get a full refund if they return their phone in good shape within 15 days.
AirTalk provides a 15-day warranty for all wireless handsets purchased directly from them. Customers can contact AirTalk's customer support service if a handset malfunctions within this period. Depending on the situation, they might be qualified for a refund or a free replacement device.
If the device is lost, stolen, misused, or damaged, AirTalk does not assume responsibility or provide refunds for such issues. However, for $25, users can get a replacement phone.
To report any potential issues and seek a replacement device, customers should promptly contact AirTalk Wireless customer service. They can reach out by calling +1 (855) 924-7825 or emailing [email protected]. To begin replacement, report the issue immediately.
Eligibility and Documents for AirTalk Wireless Replacement Phone Free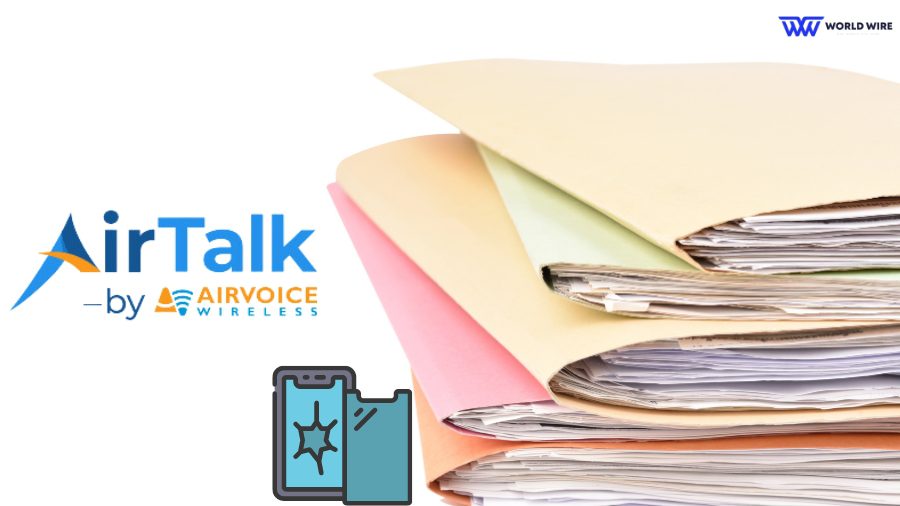 To get a replacement phone from AirTalk Wireless, You need to be eligible and provide certain documents as proof.
Replacement Eligibility
To be eligible for a free AirTalk Wireless replacement phone.
You must be an existing AirTalk Wireless customer.
The customer must have a valid AirTalk Wireless account in good standing.
Have a defective or damaged phone that is still under warranty.
Provide proof of purchase for your original phone.
If you have received your phone as a government program beneficiary, you may need to provide eligible documents for replacement.
Replacement Documents
A copy of your AirTalk Wireless account statement.
Proof of purchase for your original phone, such as an Invoice.
A description of the defect or damage to your phone.
For government program participation, you may need to provide a Benefit award letter, Benefit verification letter, or Statement of Benefits.
AirTalk Wireless Free Phone Replacement Policy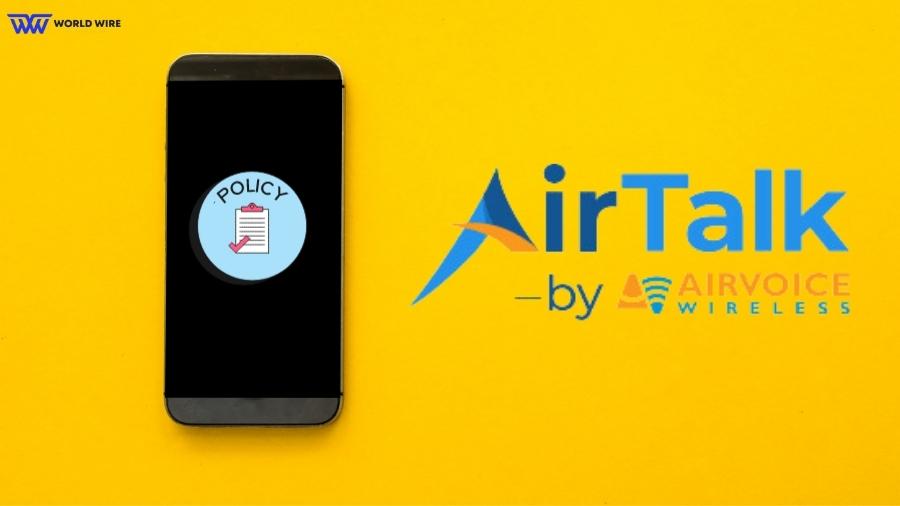 AirTalk Wireless Replacement Policy states the following:
All AirTalk Wireless phones obtained directly from the provider, whether purchased or received for free, come with a 15-day warranty. Return the gadget within this period for a complete refund. Return it for a replacement if it malfunctions without usage or damage.
Contact AirTalk customer care at +1 (855) 924-7825 or [email protected] to repair a faulty device under the 15-day warranty. AirTalk will assess the situation and, at their discretion, provide a replacement device or accessory.
In addition to AirTalk Wireless' 15-day warranty, some mobile devices may include a one-year limited warranty from the manufacturer.
The availability and terms of this warranty depend on the specific manufacturer. The manufacturer will assess the malfunctioning device to see if the warranty covers your phone.
The manufacturer may replace the damaged gadget with the same model or a comparable one if the issue is not caused by damage, physical abuse, or overuse.
Manufacturer's warranties typically only cover malfunctions that are not the user's responsibility. They do not cover malfunctions caused by misuse, loss, or theft.
You can read their Term and Conditions at "https://airtalkwireless.com/term-condition"
Activate Free AirTalk Wireless Replacement Phone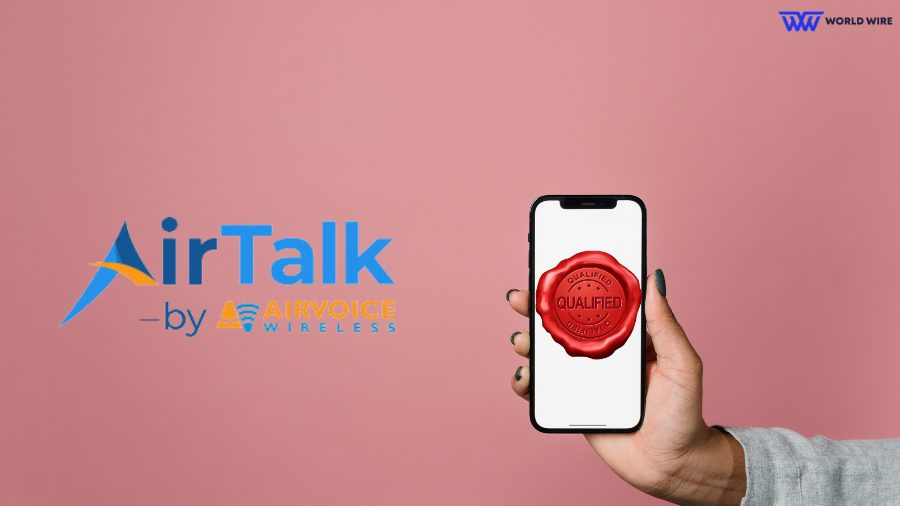 The activation procedure for new and replacement phones is almost the same. However, if your device is repaired, in that case, you have to turn on your device and use it normally. For a Replacement phone, you can do the following.
Insert your Airtalk Wireless-activated SIM into the device.
Turn ON your device.
Follow the on-screen instructions. You will need to provide your AirTalk Wireless account number and PIN.
Your phone will then be activated, and you will be able to start using it.
What if I Don't Qualify for a Free Replacement Phone?
If you don't qualify for a free replacement phone from AirTalk Wireless, you may still be able to get a replacement phone at a discounted price. You can check with AirTalk Wireless to see if they offer trade-in or upgrade programs.
Here are some other options if you don't qualify for a free replacement phone:
Buy a used or refurbished phone. You can find used phones in good condition for a fraction of the price of a new phone.
Trade-In: Airtalk Wireless also offers device trade-in in which you can trade your eligible device with a new one by paying a minimum charge.
Use a friend or family member's phone for BYOD: If you know someone with a spare phone, you can ask them to lend it to you until you can get a new one. So that you can use BYOD from AirTalk Wireless and keep using their services.
FAQ
Does AirTalk Wireless offer free iPhones?
AirTalk Wireless offers a variety of devices, including flip phones and Apple iPhones, for Lifeline + ACP customers, allowing them to choose the device that suits their needs.
Does insurance cover the AirTalk Wireless phone?
AirTalk Wireless does not provide an insurance program. However, you can insure your phone with a different carrier.
How can I permanently deactivate my lost or stolen AirTalk Wireless phone?
Contact AirTalk's customer service to request the permanent deactivation of your lost or stolen phone. Ensure prompt action. Your account will be permanently canceled unless you activate a new phone within 60 days.
Does AirTalk Wireless offer special plans for replacement phones?
AirTalk Wireless does not offer any unique plans for a replacement phone. They provide basic free techniques such as Lifeline, ACP, and Lifeline ACP and (varies by state) top-up plans.
How can I contact AirTalk Wireless customer service?
Customer assistance can be reached at +1 (855) 924-7825 or in[email protected]. For questions or problems, contact them.

Subscribe to Email Updates :