Boost Mobile is powered by the T- network nationwide, which offers reliable wireless coverage throughout the map at a budget price to the consumers.
In this article, we will provide you with all the necessary information about Boost mobile coverage and how you can check the availability of its network in your area.
So, without any further ado, let's get started –
Boost Mobile Coverage Map
Boost Mobile utilizes the same network as T-mobile, meaning that the coverage map for Boost Mobile is identical to T-Mobile.
Therefore, we can refer to T-Mobile's coverage maps to get an idea of the Boost Mobile coverage.
T-Mobile's wireless coverage is extended to 62% of the United States, ranking itself at third position among the major networks, Verizon and AT&T, in the U.S.
The 4G LTE network they provided covers 62% of the country, whereas the 5G network covers more than 40% of the nation.
We have also mentioned the rankings breakdown for the best coverage in the nation below:
Verizon: It provides 70% 4G LTE cell phone coverage
AT&T: It provides 68% of 4G LTE cell phone coverage
T-Mobile: It provides 62% 4G LTE cell phone coverage
So, from the above information, we can state that Boost Mobile Coverage is also somewhat extended to 62% of the United States, as it utilizes the same towers as T-Mobile.
Note: You can check Boost Mobile network coverage by visiting "https://www.boostmobile.com/coveragemap_xp" or by visiting "https://deals.boostmobile.com/mypromo/sim-card-mybm"
Does Boost Mobile have a good network coverage map?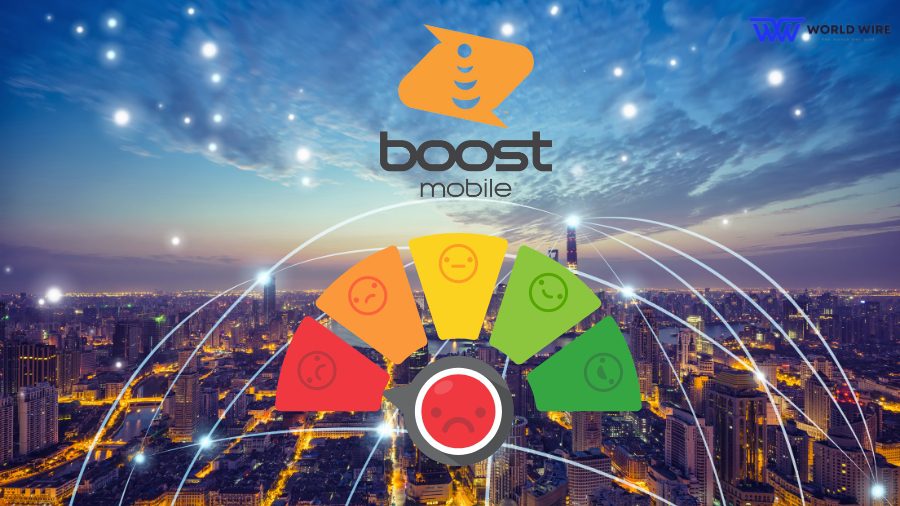 Despite T-Mobile's third ranking among the major networks coverage map, Boost Mobile provides reliable service by utilizing its network. Boost Mobile joined T-Mobile after its Un carrier's acquisition of Sprint, which used to provide the worst network coverage.
After transitioning to T-Mobile, Boost Mobile's coverage became outstanding in urban areas, ensuring a reliable 4G LTE connection in any major city nationwide. You can also access 5G, wherever it is available nationwide, with a 5G-compatible device.
What towers does Boost Mobile use?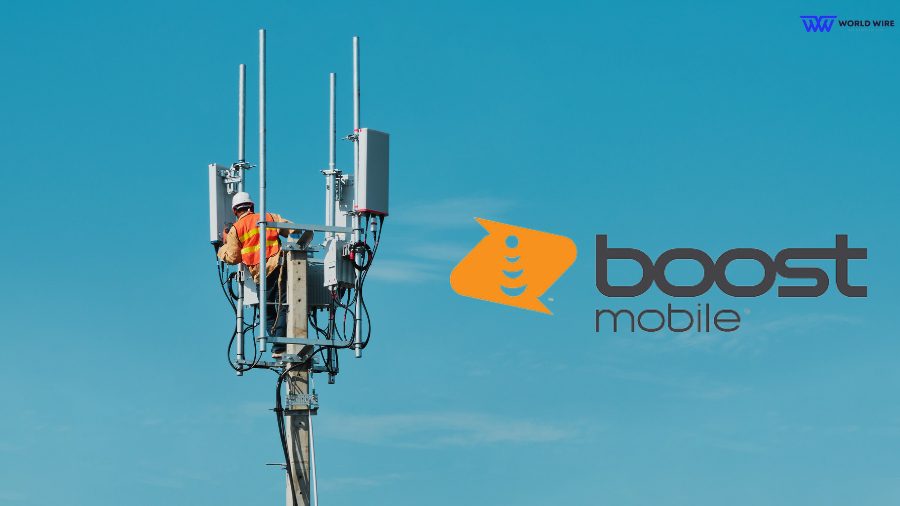 Before choosing the company as your network provider, you should know what network Boost Mobile use to provide its services. Boost Mobile is currently utilizing T-Mobile's tower to provide a nationwide network coverage map, which includes the towers obtained from Sprint as part of Uncarrier's acquisition.
The agreement between Boost Mobile and T-Mobile is expected to continue for the next seven years. It is important to mention that Dish Wireless currently owns Boost Mobile. Once this agreement expires, Dish Wireless is expected to launch its own wireless service so that Boost mobile users can also take advantage of upcoming advanced technologies.
Presently, Boost Mobile is taking advantage of the expansive networks of T-Mobile, allowing its customers to enjoy extensive 4G LTE coverage throughout the country.
Is Boost Mobile LTE Network Coverage Map Good?
Boost Mobile provides LTE coverage nationwide on T-mobile's robust LTE network. T-Mobile's merger with Sprinter had a great impact on its mobile network, resulting in the strengthening of its wireless coverage nationwide.
Boost Mobile offers excellent coverage in urban areas, making it a more reliable and dependable choice for LTE users in major cities nationwide.
Boost Mobile Network Coverage Map in Your Area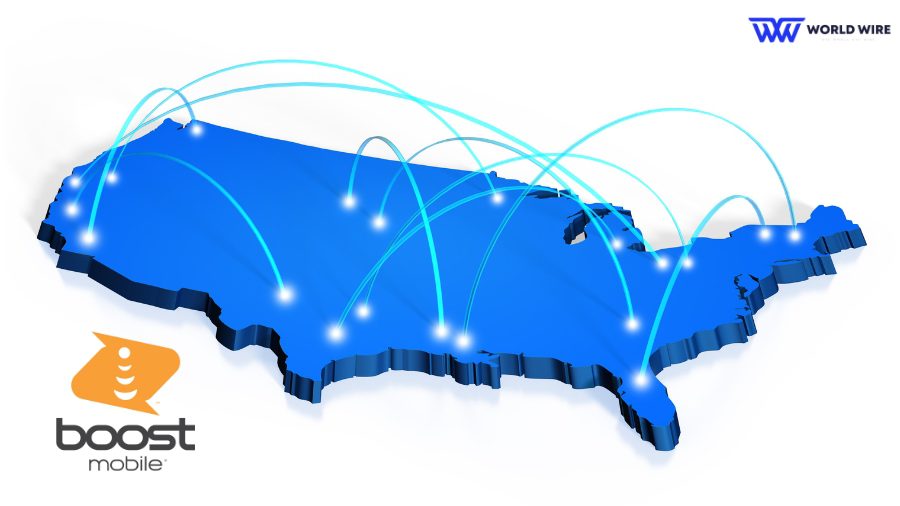 While a national coverage map may give the impression that Boost Mobile offers reliable coverage in your area, evaluating a Boost Mobile plan before considering it is important.
It won't be disappointing to realize that your smartphone or iPhone has a poor cell phone signal in your bedroom after you have subscribed to a plan! Conducting a detailed and thorough coverage analysis of your area or location is crucial to enjoying a reliable and strong cell phone signal.
Before signing up for any plans, you can do a Boost Mobile Coverage check. You can use the ZIP code checker on Boost Mobile's website or Whistleout's address lookup feature's comparison engine to access location-specific coverage information.
Pick your talk, text, and data preferences and enter your street address in the "Coverage Check" section. Upon clicking any of the buttons in your screen's upper right-hand corner, you will receive detailed coverage information about your exact location.
Does Boost Mobile have 5G?
While T-Mobile is leading the way in providing access to 5G coverage, reaching almost 41% of the country, Boost Mobile does offer 5G services and great coverage throughout the map.
However, the rollout is still in its early stages, and right now, its 5G coverage is limited to some selected areas, primarily in major cities like Los Angeles, New York, and Chicago. There are also a few smaller regions that can also access Boost Mobile's 5G network.
In short, with Boost Mobile, you can enjoy access to 5G at no additional cost, provided 5G is available in your area and you have a device compatible with 5G technology.
To check for 5G coverage availability in your area, you can enter your ZIP code on Boost Mobile's website and discover if you are within the fortunate coverage zone.
Boost Mobile Benefits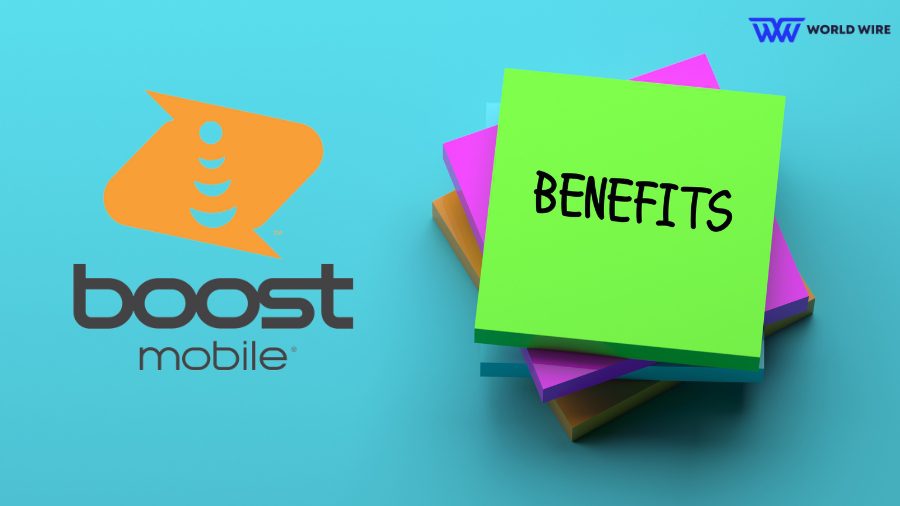 The following are some advantages of Boost Mobile:
Quality Coverage
You can expect reliable service with nationwide coverage through the strong networks of T-Mobile.
Value for Money
You can enjoy exceptional value and convenience with Boost Mobile Sim cards. Despite offering identical features and coverage to T-Mobile plans, you can save almost up to $600 per year by choosing Boost Mobile.
No Contracts
You can enjoy the flexibility of prepaid plans with Boost Mobile, which allows you to modify or cancel your plans without any restrictive contacts.
Phone and Plan Bundles:
You can explore a variety of the best Boost Mobile phones if you plan to consider a new one. These Boost Mobile phones offer more affordable payment options than major networks, and the Boost Mobile activation process is really simple. When you switch to one of their eligible plan company also offers Boost Mobile free phones.
Government programs participation
Through its participation in government assistance programs, Boost Mobile offers free phone and phone services to its new and existing customers.
Bring your own phone
If you do not want to upgrade your phone, Boost Mobile offers easy compatibility with BYOP. But check if your phone is compatible with the Boost Mobile network.
Easy Set-Up
With Boost Mobile being an online service, selecting and purchasing your Sim Starter Kit is quick and easy. Once you receive the sim card, the setup process is hassle-free, and you can easily activate your Boost Mobile SIM card with just a few simple steps.
Unlimited Talk and Text
You can enjoy unlimited talk and text services, a common feature most Mobile Virtual Network Operators offer.
4G LTE and 5G high-speed data coverage
You can access fast 4G LTE data speeds as Boost Mobile operates on T-Mobile networks, covering 62% area on the coverage map. With a 5G compatible device, you can access the fast 5G network wherever available at no extra cost with Boost Mobile's 5G plans.
Unlimited data
Depending on your data requirements, Boost Mobile's unlimited plans offer unlimited talk, text, and data services at a significantly lower price compared to other networks like AT&T and T-Mobile's unlimited plans.
Multiple lines
You can save a lot of money with Boost Mobile's Family plan, as there are exciting offers and discounts for additional lines, making it a cost-effective option for purchasing multiple lines.
Customer Service
Boost Mobile offers amazing customer service 24/7 to help you with your problems.
Deals
Boost Mobile offers deals for its existing customers as well as new customers. However, It is important to know that these offers are subject to change regularly, so you must stay updated on the available deals.
FAQ
Where do I check the Boost Mobile Coverage map?
You can visit "https://www.boostmobile.com/coveragemap_xp" and enter your zip code.
How Good is Boost Mobile Coverage?
Boost Mobile Coverage is good. It uses T-Mobile's network for coverage, and T-Mobile covers 62% of the country with its 4G LTE network and 41% with a 5G network.
Does Boost Mobile provide a 5G network coverage map?
Yes, Boost Mobile customers can enjoy 5G connectivity on T-Mobile's network provided there is 5G availability in the area and their device is 5G compatible. Boost Mobile will soon use Dish's 5G network for additional coverage.
Does Boost Mobile offer international coverage?
As of now, Boost Mobile does not offer international coverage.
Is Boost Mobile a GSM or CDMA network?
T- Mobile uses the GSM network, and so is Boost Mobile. Hence it is compatible with all GSM phones.
Is Boost Mobile available in my location?
To check the availability of Boost Mobile coverage in your location, you can choose your plan and enter your street address and zip code using the ZIP Code checker on Boost Mobile's website.
Which towers do Boost Mobile use to provide network coverage throughout the nation's map?
Boost Mobile uses T-Mobile's wireless network.
What is the process for switching to Boost Mobile?
If you want to switch to Boost Mobile, you will require a Boost Mobile Sim card and a compatible phone. You can easily obtain a Boost Mobile sim card when you sign up for a Boost Mobile plan. Also, you can purchase one Boost Mobile sim card from selected physical stores like Walmart.
When transitioning to Boost Mobile, you can either get a new phone or use your current device by checking your device compatibility to see if you can continue using it on the network.

Subscribe to Email Updates :