California Democrats passed a bill on Thursday that would fine school districts for refusing textbooks or school library books due to discrimination; Gov. Gavin Newsom has backed the measure and is anticipated to sign it.
California Legislature sends Gavin Newsom his 'Anti-Book Ban' bill
The state could fine districts under Newsom's proposed legislation if they ban books just because they depict a marginalized group. It was extended to cover school library book selections, although it was originally only going to apply to textbooks and curriculum adoption.
Also, Read – Vivek Ramaswamy's interview with MSNBC's Hasan gets heated
Republican school culture war policies in California that have been supported by national republicans, such as Florida Governor Ron DeSantis, have received Newsom's most direct condemnation through legislation.
Assembly Bill 1078, supported by Assemblyman Corey Jackson (D-Perris), was the administration's central legislative retort to conservative school boards' embrace of the culture wars in education this year.
Check Out Other headlines – Willis: Jordan Lacks 'Basic Understanding of Law'
In response to a GOP-backed Temecula school board that gained notoriety with state Democrats for preventing the inclusion of Harvey Milk in social studies textbooks, Newsom's aides worked to craft the most recent version of the legislation.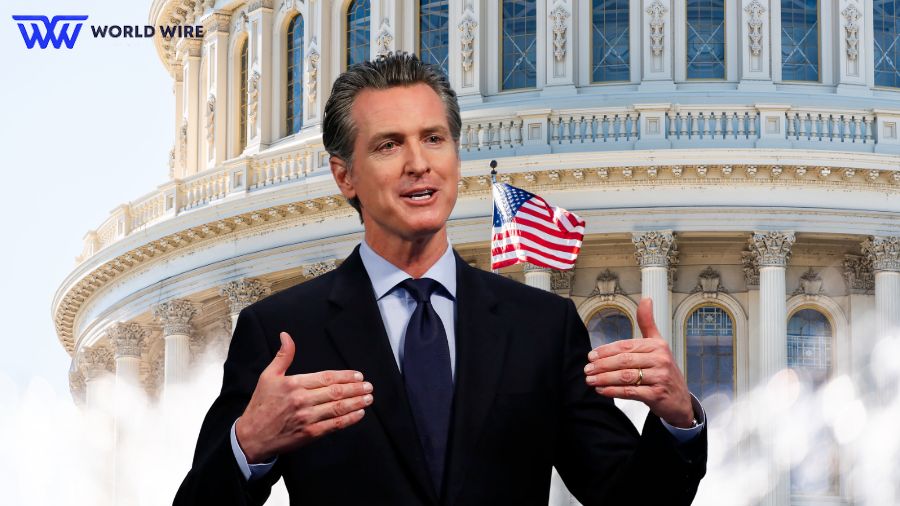 Must READ – Dem. Lawmaker Trip To Latin America Was Funded By George Soros
In a statement after the bill passed its final legislative hurdle on Thursday, Governor Gavin Newsom stated, "California is the true freedom state: a place where families — not political fanatics — have the freedom to decide what's right for them. All students deserve the freedom to read and learn about the truth, the world, and themselves."
What's More – DeSantis Defends Record on Gun Control
The California School Boards Association and conservative organizations opposed the bill. Although two provisions opposed by the CSBA were removed from the bill last week, the group argued that it would still provide "unfettered state intervention before a school district is made aware of a complaint and has an adequate opportunity to review and remediate the issue."
A few school boards in California with a Republican majority have also drawn a lot of attention for their requirement that parents be notified if their children identify as transgender or gender nonconforming.
Read Latest News – Navarro Defies Jan. 6 Committee, Found Guilty of Contempt
Unlike Thurmond and Attorney General Rob Bonta, who have criticized the policies while considering campaigns for governor in 2026, Newsom has refrained from taking a position on those policies.

Subscribe to Email Updates :