On Thursday, Fani Willis, a Democrat, accused Jordan, a Republican from Ohio, in a letter that he had recently requested information about her investigation beyond his authority as a member of Congress.
Fani Willis tears into Jim Jordan over his inquiry into Trump's indictment.
Jim Jordan, the chairman of the House Judiciary Committee, came under attack from Fani Willis, district attorney of Fulton County, Georgia, for his decision to look into the Georgia election interference investigation that resulted in the indictment of former President Donald Trump and 18 other defendants.
Also, read – Ron DeSantis erupts at audience member who blamed him for the Jacksonville shooting
In a 41-count indictment that listed 19 individuals, Trump was accused in Fulton County last month of criminal racketeering and numerous conspiracy offenses. Shortly before Trump surrendered himself at the Fulton County Jail in Atlanta, Jordan announced that he was initiating a congressional investigation into Willis' investigation.
In response to a letter Jordan sent at the end of last month, Willis said there is "no justification in the Constitution for Congress to interfere with a state criminal matter."
Check Out Other Headlines – Navarro Found Guilty of Contempt of Congress
Willis stated that "the obvious purpose" of Jordan's demands "is to obstruct a Georgia criminal proceeding and to advance outrageous partisan misrepresentations."
She added, "Your job description as a legislator does not include criminal law enforcement, nor does it include supervising a specific criminal trial because you believe that doing so will promote your partisan political objectives,"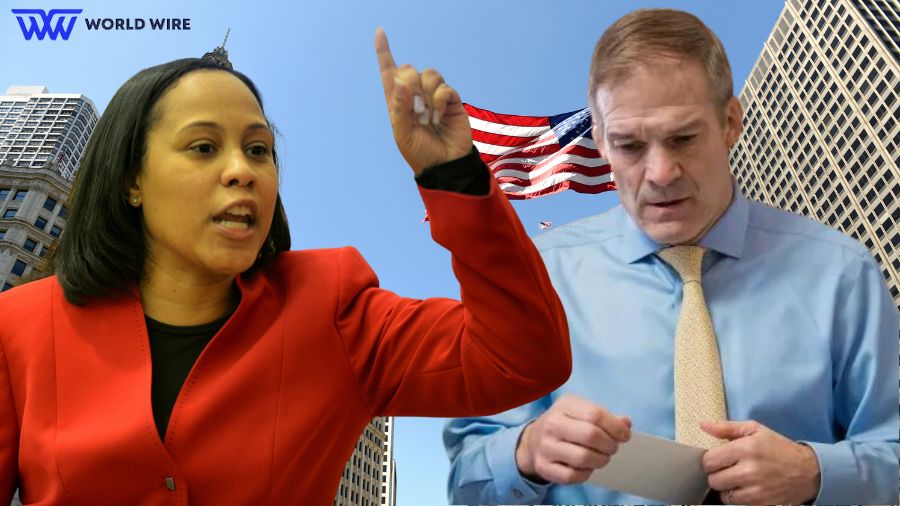 What's More- Lawmaker's Trip to Latin America Sparks Controversy
Willis continued with his recent letter and public statements, "Your letter makes clear that you lack a basic understanding of the law, its practice, and the ethical obligations of attorneys generally and prosecutors specifically.
She continued by saying that she would respond to some parts of his original letter, even though "settled constitutional law" allowed her to "ignore your unjustified and illegal intrusion into an open state criminal prosecution."
READ MORE – Rhode Island's Democratic-House Primary: Amo Wins
Fani stated that Jordan's criticism of the length of the inquiry and the indictment's timing is "unfounded," adding that he had no reason to suggest that her office had improperly used federal funds.
She also claimed that her office receives federal grant funds from the Justice Department. She warned that if Congress were to withhold those funds, she stated, "you will be deciding to allow serial rapists to go unprosecuted, hate crimes to be unaddressed, and to cancel programs for at-risk children."
Read Latest News – Trump critic Becky Edwards leads in Utah congressional primary
Willis also provided a list of "suggestions for productive activity" made by the Judiciary Committee, including the recommendation that Congress increase federal grant funds for testing untested rape kits and broaden a program for children with issues with the criminal justice system.
Fani Willis concluded by stating that because Jordan seemed to have a personal interest in her office, "you should consider directing the USDOJ to investigate the racist threats that have come to my staff and me because of this investigation."
Also, Read – New York AG Asks Judge to sanction Trump for Rehashing Failed Legal Arguments
Willis also added that people should refrain from committing those offenses to avoid facing felony charges in Fulton County for offenses including violations of the state's racketeering, or RICO, laws.

Subscribe to Email Updates :