Donald Trump NFT Trading Cards – Almost a year after the release of Melania Trump's first NFT collection, "Cobalt Blue Eyes," President Trump has inaugurated his own NFT venture.
These $99 Donald Trump NFT trading cards, featuring the ex-president as a cowboy, an astronaut, and a fighter pilot, could be the perfect Christmas present for the Donald Trump fan in your life.
Donald Trump NFT Trading Cards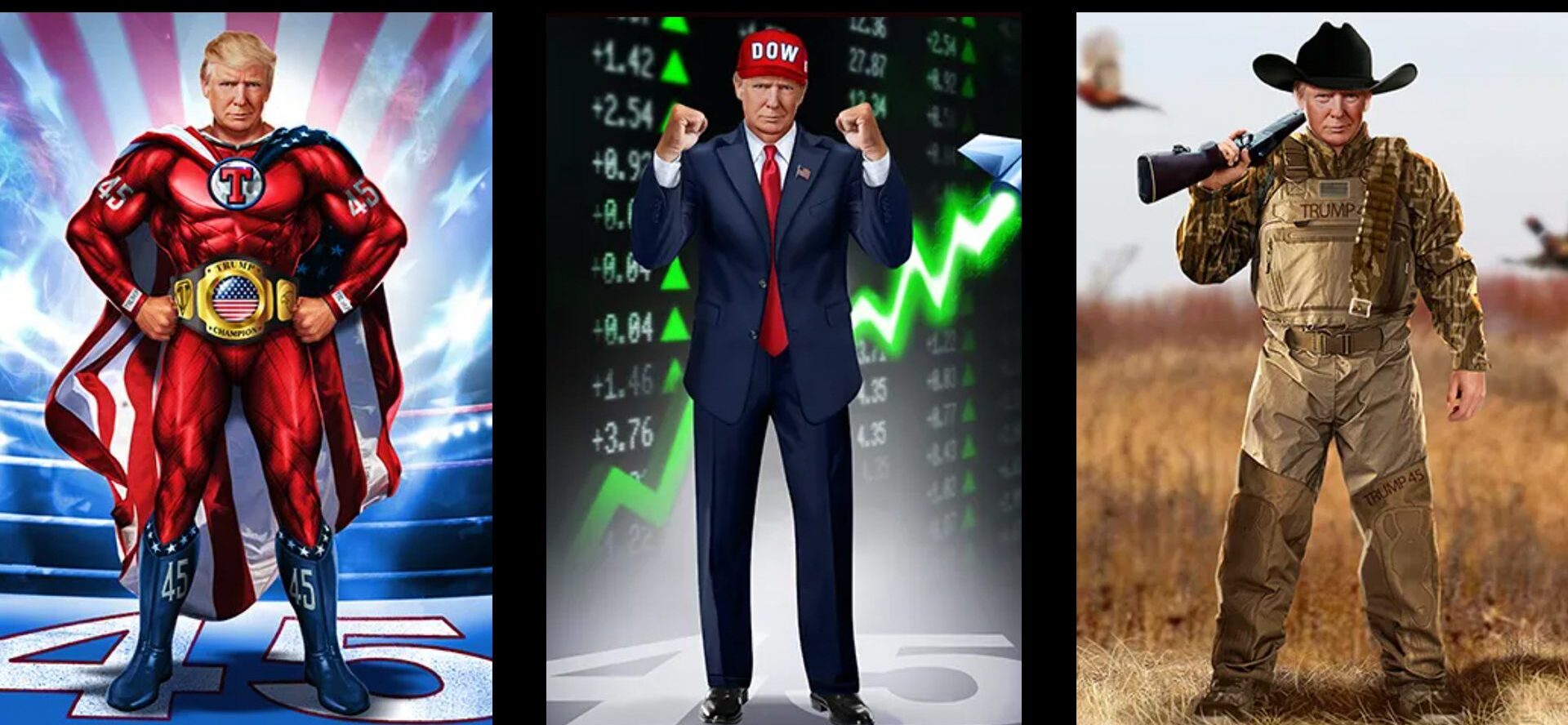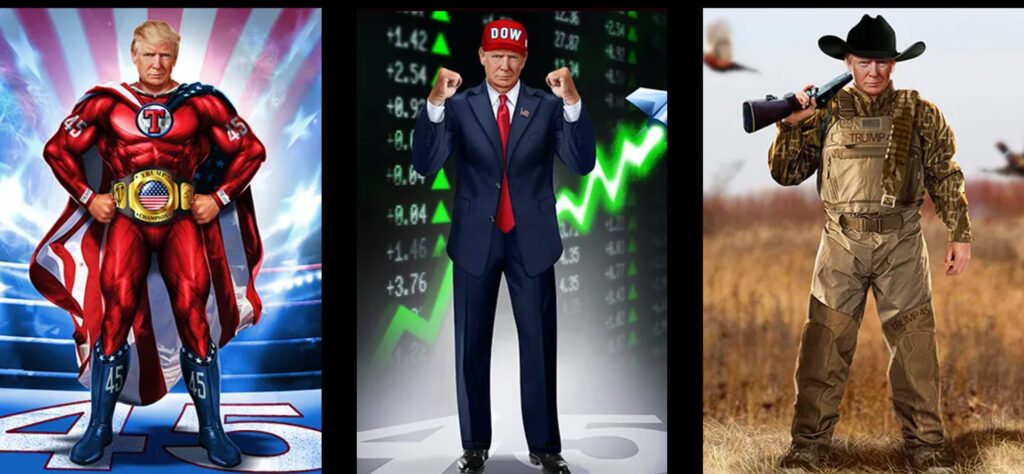 Trump's announcement of an online store selling digital Donald Trump NFT trading cards depicting him as a superhero, an astronaut, an Old West sheriff, and other fantastical figures for $99 was his first major public action since launching his 2024 presidential campaign last month.
The billionaire announced his third presidential run last month, and his promise of a "major announcement" this week generated much speculation.
There was speculation he might announce a running mate for his presidential bid. However, all these speculations proved to be wrong, and Trump boasted these limited edition Donald Trump NFT trading cards featuring the amazing art of his life and career, and for his pitch, he recorded a short, to-the-camera video.
In the video, a cartoon version of the ex-president stands in front of Trump Tower in New York and reveals a superhero costume with the letter T on the chest. His eyes shoot lasers after ripping open his shirt, and he boasts that his four years as president were better than Lincoln's and Washington's.
The former president's 2024 reelection campaign will not receive any proceeds from selling Donald Trump NFT trading cards featuring him in various roles, such as a superhero and a "Top Gun"-style fighter pilot, and all the profits will directly go to him.
Some of Mr. Trump's advisors and fellow conservatives were perplexed by the sale of these NFT trading cards, and two Trump supporters and comedians, Keith and Kevin Hodge, tweeted, "Whoever told Trump to do this should be fired."
Whoever told Trump to do this should be fired https://t.co/fJ56QjYdDu

— Hodgetwins (@hodgetwins) December 15, 2022
Continuing their criticism, they wrote, "Man, when all Patriots are looking for is hope for the future of our country, and Trump hypes everybody up with a 'BIG ANNOUNCEMENT,' then drops a low-quality NFT collection video as the 'announcement,' it just pushes people away."
However, Trump seems unhinged and compared his NFT trading cards to baseball cards and expressed optimism that they would be more exciting for the Truth Social community and that the $99 (£81) cards would make a great Christmas gift.
How to Get Donald Trump NFT Trading Cards
On Thursday, former president Donald Trump announced on the social media platform he founded the previous year, Truth Social, the release of a collection of 45,000 fictional non-fungible tokens (NFT).
Images of the President in a format reminiscent of vintage baseball cards are featured on the Trump Digital Trading Cards website, and the Polygon-minted tokens are available for purchase with either ether (ETH) or fiat currency and have a price tag of $99.
Each digital trading card purchased enters the buyer into a "sweepstakes" for the chance to win a variety of experiences with Trump, such as a zoom call, a dinner in Miami, or a cocktail hour at Mar-a-Lago. There will be a wide range of rarity for the trading cards, from one-of-a-kind to extremely rare Multiples of 2–10 can be made, and according to the website, there will never be more than 20 copies of a Trump e-trading card.
Here are the steps to buy the Donald Trump NFT Trading Cards –
First of all, visit https://collecttrumpcards.com/.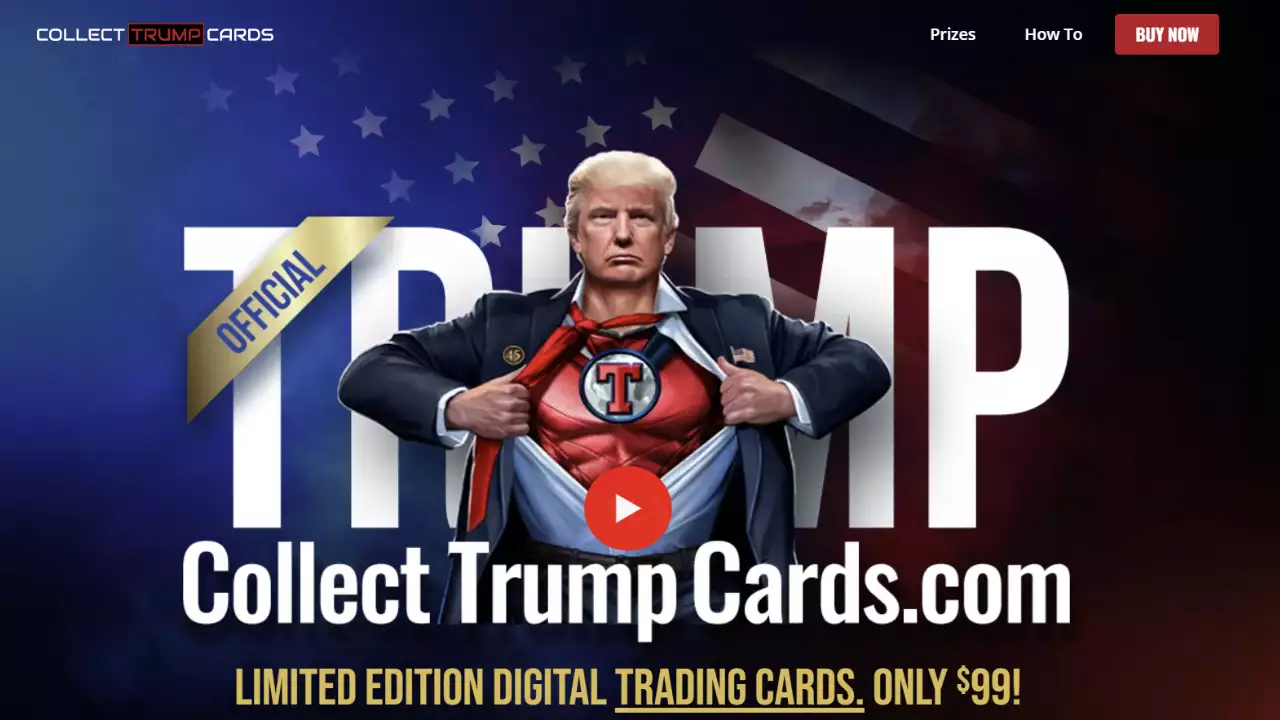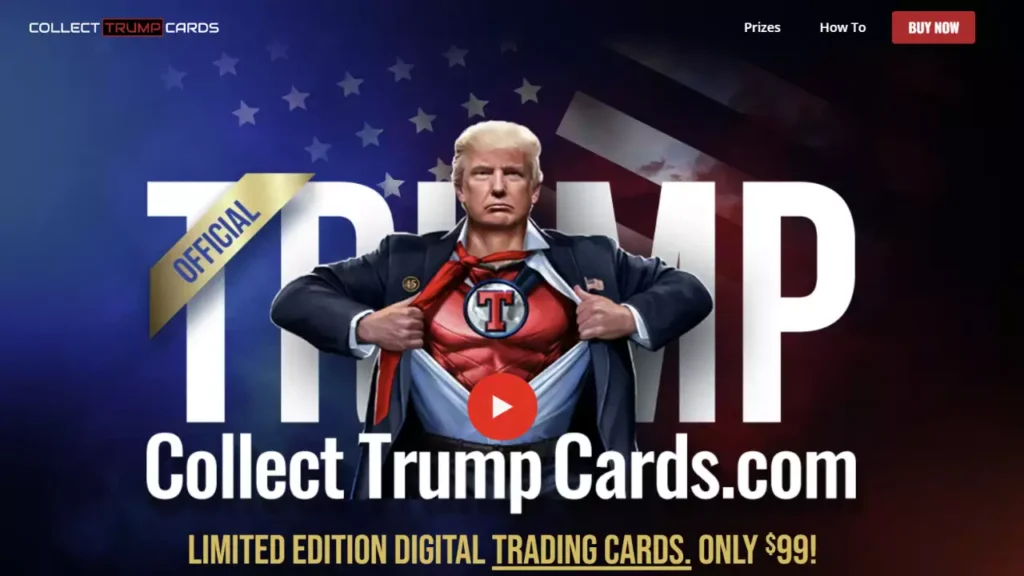 Go to the upper right-hand corner of the web page and click on the button that says Buy.
Enter your details and check out.
Customers can select their desired quantity of Trump Trading Cards during final checkout.
The pop-up offers a ticket to a gala dinner with Trump in exchange for purchasing 45 NFTs all at once. However, a customer would have to pay $4455 for this.
Bottomline: should you buy Donald Trump NFT Trading Cards?
We have presented all the information you should have if you are interested in the Donald Trump NFT cards, and the ball lies in your court now.
You should trust your instincts and knowledge about trading to make a decision, and if you have any more queries about these NFT trading cards, shoot them in the comment section, and we will get back to you.

Subscribe to Email Updates :