Frank Voice of Free Speech – Mike Lindell Social Media Website
Frank Voice of Free Speech is a newly launched social media website by mike Lindell, Frank Speech was started with a vision to cush Monopoly of Social Media Giants like Youtube, Facebook, Twitter, etc.
Mike Lindell is a well-known Entrepreneur with many successful companies like MyPillow, he has a good reputation and well known in the USA.
He is one of the acquaintances of the USA Former President Donald Trump, recently Donald Trump account was banned on Twitter and this can be the reason for Mike Lindel to launch its own Social Media website Frank Speech.
Frank Speech claims that anyone can freely speak up on their platform and their voice be heard over the internet.
Mike Lindell is working hard for this platform and he has already hit a Million views on his website on the first day of his launch, he claims that he has received many attacks on his Social Media Website.
He is doing a 48 Hours Live Launch Broadcasting over his platform, Frank Speech is a mixture of Youtube + Twitter, he claims that he can compete with such Social Media Giants though there is a long way he has proved it by gaining Million of views on his platform on launch day itself.
Many users face problems while signing up on Frank Speech because there is no perfect guide on how to do signup on Frank Speech but we at World Wire tried to help users by providing such guides. If you are one of such users then comment below and we would help you for sure to sign up on Frank Speech.
You can only Log in to Frank Speech if you have VIP Access to it, this VIP access was for users who have already signup on their platform before the launch. Registration for Normal users is closed for now but they would soon open it & we would let it know our users once signup on this platform is live.
If you want updates when registration would be open for Normal users to Access on their Platform then join our telegram channel, we would send an instant update on any move done by Mike Lindell, we are Exclusively covering every news & update about Frank Speech.

Frank Speech has not announced any Android App or iPhone App but you can still add it to your android phone home screen using our guide and the same can be done with Apple iPhone users as well.
Even people are looking for Frank Speech Stocks to get listed on NYSE because they think this can be big as Facebook, Twitter and this would be a great Stock to invest in for greater returns in the future.
There is no doubt that Frank Speech would be a success because Mike Lindell has already proved it on Day1 of his launch. Mike Lindell also has great experience to run a business which we can understand by looking at MyPillow.
Frank Voice of free speech was named VOCL in past but they have to change the name due to trademark violation and they don't want any legal issues after the launch so they decided to change the name to Frank Speech.
Frank Speech is experiencing heavy traffic from users all over the USA. Mike Lindell is inviting many famous Personalities over his 48 Hours Live Launch Broadcast event of FrankSpeech.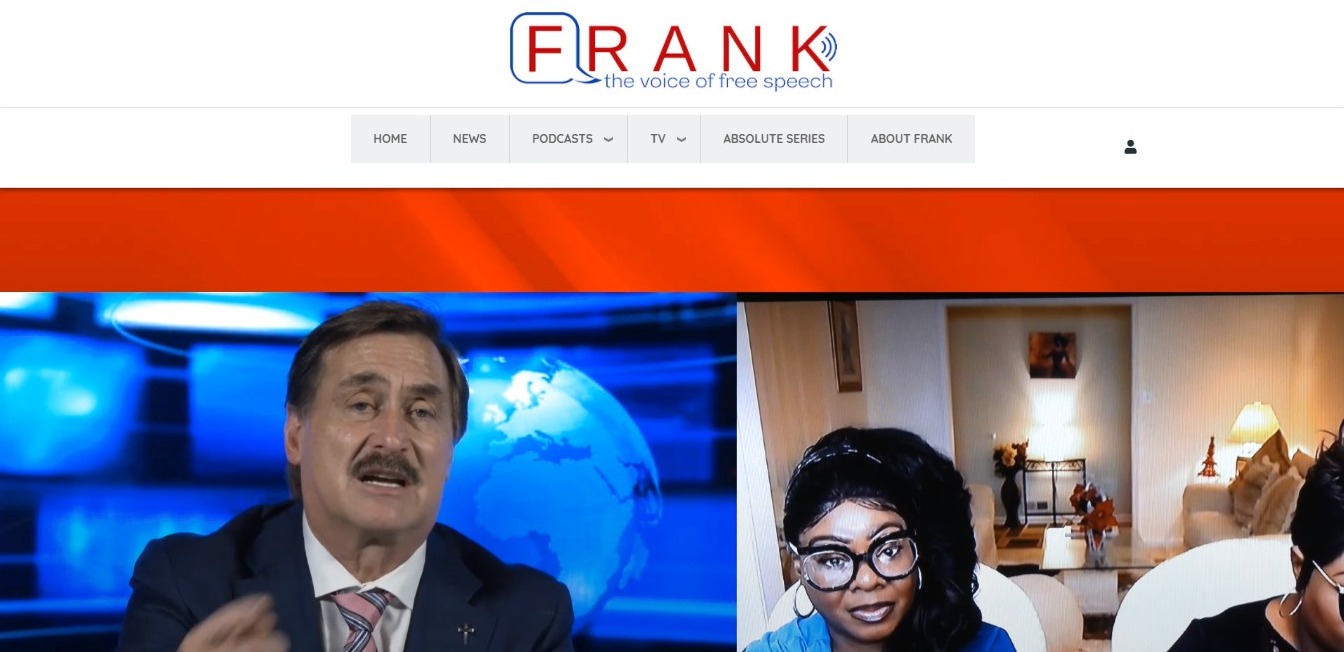 If you have any doubts regarding Frank Speech then let us know in the comment sections, we are not affiliated with Frank Speech we are just trying to help users by providing Resources and guides related to Frank Speech.
Franksocialmedia.com website made for fun on Mike lindell's Frankspeech
Franksocialmedia.com is a website made for fun by a comedy group. The website franksocialmedia.com is made for making fun of Mike, In a sarcastic way.
Mike Lindell, we grabbed the domain https://t.co/cb5jFnmVRe. Hope that's okay!

— The Good Liars (@TheGoodLiars) April 19, 2021
If you have any complaints or want to report then you can connect with us from the Contact page. If you have any story which you want us to cover about Frank Speech then you can connect with us and we would be happy to cover it.

Subscribe to Email Updates :