Are you looking for a way to get a free 5G Government tablet? If yes, then you have stumbled upon the right article.
Like every other student, I was in need of a tablet that supported 5G connectivity to complete my college assignment work. However, these tablets are pretty expensive, but then I was introduced to a government assistance program that offered everyone free tablets and internet connectivity.
With this article, I will provide you with all the information about this program and how you can apply for it.
So, without further ado, let's get started
How to Get a Free Government 5G Tablet
Since the launch of 5G, everyone has wanted to get their hands on a 5G-enabled device, like a smartphone or a tablet, to use the high-speed internet for many purposes, such as jobs, education, and business.
Not everyone can afford these 5G devices as they are expensive, and even their internet plan costs a lot. However, the government runs an assistance program called the Affordable Connectivity Program ACP.
ACP program offers its eligible customers a discount of $100 on the purchase of tablets, which you can use to purchase a brand new 5G tablet from the ACP service provider. Remember that you have to make a co-pay of between $10 to $50 towards the purchase of the device.
In addition, ACP also offers a discount of up to $35 to $75(Only for tribal lands) on monthly internet bills.
Note: If you are in need of a new 5G phone, please read our guide on "Government free 5G phones 2023"
How to Apply for ACP Free 5G Government Tablet?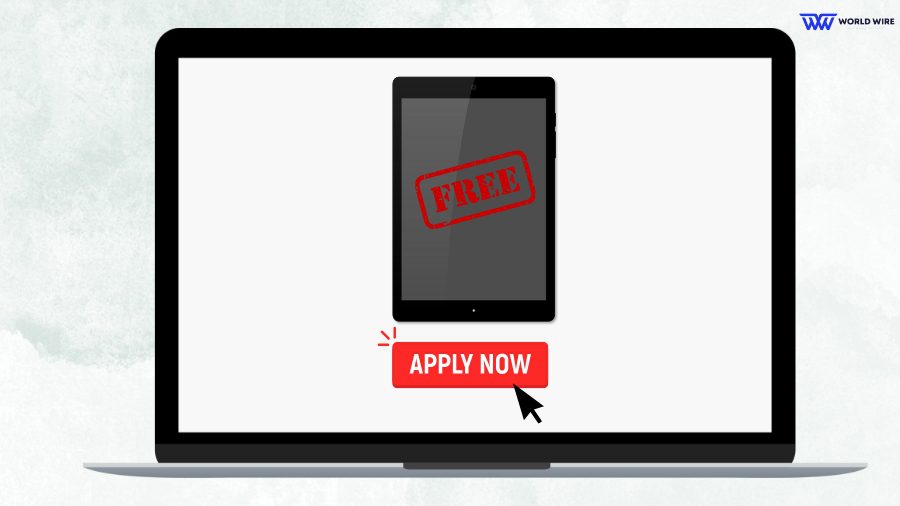 The application method for a free 5G government tablet through ACP is simple and can be done in a few simple steps.
First, make sure you are eligible for the ACP program. You can visit "https://www.affordableconnectivity.gov/do-i-qualify/" to learn about the eligibility requirements.
Once you have made sure you are eligible, locate an ACP service provider in your state that is offering a free 5G government tablet. You can do so by visiting "https://www.fcc.gov/affordable-connectivity-program-providers"
Now that you have located a service provider ask them about the application process.
Complete the application process provided by your service provider.
Attach the necessary documents with your application.
Submit the application
Wait for approval
Once approved, you will receive your tablet via mail.
Now that you know about the application process, let's discuss the eligibility criteria and the documents you must provide as proof.
Eligibility Criteria for Free 5G Tablet
Here are the eligibility criteria that you must follow for the ACP program
You must be 18 years old.
You must be a permanent citizen of the United States.
Your household income must be below 200% of the Federal Poverty Guidelines.
You or any household member participate in any of the programs mentioned below.
Supplemental Security Income (SSI)
Special Supplemental Nutrition Program for Women, Infants, and Children
Free Programs of the School Lunch
Temporary Assistance for Needy Families or Tribal TANF
Federal Public Housing Assistance Project or Section 8
Federal Pell Grant
Documents Required to Apply for Free 5G tablet
Documents play a very important role during the application process as they prove your eligibility. That's why providing the correct documents increases your chance of getting approved for a free 5G government tablet through the ACP program.
Here is the tablet to understand what kind of documents you can provide.
Eligibility
Document Required
Income

Recent state, federal, or Tribal tax return
Current income statement
Child support award
Divorce decree
Paycheck stub
Veterans Administration statement of benefits Benefits

Government Program Participation

Benefit Award Letter
Benefit Statement
Benefit Verification Letter and
Benefit Approval Letter

Identity Proof

U.S. valid Driving license
U.S Passport
Utility bill
U.S. Birth certificate
Top 5 Providers that Offer Free 5G Tablet from Government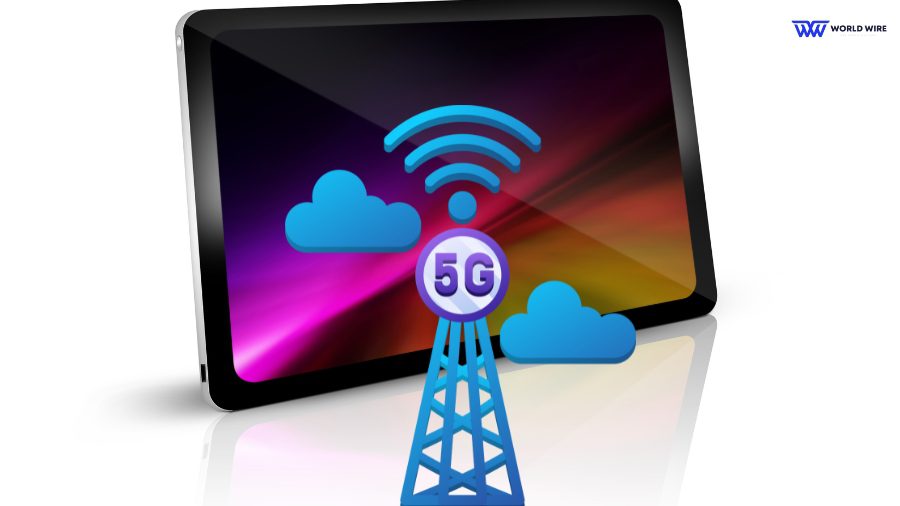 The top 5 suppliers of free 5G tablets are as follows:
Verizon Wireless, Inc.
Leading telecoms provider Verizon provides a range of services. With its participation in the ACP program, it offers customers a free tablet along with internet services.
To get a free 5G tablet from Verizon, please read our guide on "Verizon free 5G ACP tablet" and to apply, visit "https://www.verizon.com/home/internet/acp/"
T-Mobile
T-Mobile is another top telecommunications provider that participates in the government's ACP program and offers its benefits to low-income citizens in the US.
If you are a senior needing a new tablet, read our guide on "T-Mobile free ACP tablets for seniors." We also have an article for SNAP beneficiaries looking for a free tablet; please read "T-Mobile free tablet via SNAP."
If you want to apply for the T-Mobile ACP program, please visit "https://www.t-mobile.com/brand/affordable-connectivity-program"
AT&T
AT&T is one of the best government ACP program providers offering 5G services.  To get a free 5G tablet, read our guide on "AT&T free ACP tablets"
To apply for AT&T ACP program please visit "https://www.att.com/affordable-connectivity-program/"
Excess Telecom
With its participation in government assistance Affordable Connectivity Program, Excess Telecom offer discounted device to its eligible customer.
To get a free tablet from Excess, please read our guide on "Excess Telecom free ACP tablet" and to apply, visit "https://www.excesstelecom.com/"
Metro PCS
In addition to T-Mobile, Metro is a corporation that provides telecom services. Although their primary focus is on low-cost plans, they periodically run deals that include a free 5G-capable Metro PCS tablet.
List of The 5G Tablets Offered for Free
Here is a list of the free 5G government tablet available, along with information about each device:
Tablet
Specification
TCL Tab 10 5G

Display – 10.5-inch
RAM – 4GB
Internal Storage – 64GB
Back Camera – 8MP
MediaTek Dimensity – 700 processor

Samsung Galaxy Tab S7 FE 5G

Display – 12.4-inch Super AMOLED
Processor – Snapdragon 865 Plus
RAM – 6GB
Storage – 128GB

Lenovo Tab P11 5G

Display – 11.0-inch IPS LCD
Processor – MediaTek Dimensity 700
RAM – 4GB
Storage – 64GB

Amazon Fire HD 10 Plus 5G

Display – 10.1-inch IPS LCD
Processor – Octa-core MediaTek Helio G80
RAM – 3GB
Storage – 64GB

Lenovo 300e Chromebook LTE

Display – 11.6-inch touch
Camera privacy shutter
Processor – Dual-core
RAM – 4GB
Internal Memory – 32GB

Blu M8L Tablet Free Government

Single Camera- 5 MP + LED Flash
RAM- 1 GB.
Internal storage- 16 GB
Display – 8.0 inch
What Are the Benefits of A Free 5G Government Tablet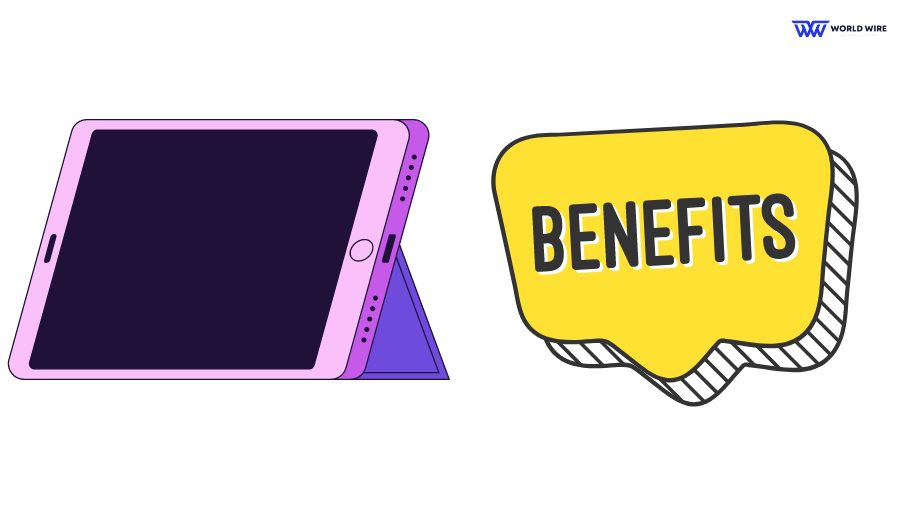 Through the ACP program, you will recieve many advantages with your free 5G government tablet. Below, we have mentioned some of them.
Increased internet connectivity speed and dependability.
Enhancing the Multimedia Experience.
With free tablets, some ACP service providers may also offer you free 5G data plans.
Access to programs on the cloud and simple document editing.
An excellent gameplay experience.
Additional Communication Options.
Rich Content is available. This includes data-intensive applications, high-definition movies, and music albums.
FAQS
Can I get a free 5G tablet from the Government?
You can receive a free 5G tablet through many wireless service providers participating in the ACP program.
Can My Free 5G Tablet Be Upgraded or Customized?
A free 5G tablet cannot be upgraded or customized. This is so because it is frequently offered as a perk of a particular promotion.
Can I recieve a free 5G government tablet via the Lifeline program?
Yes, every Lifeline beneficiary is eligible for the ACP program.
How do I activate my 5G government tablet?
To activate your 5G tablet, you may need to contact your service provider and follow their instructions.

Subscribe to Email Updates :