On Tuesday, a Republican lawmaker said that the GOP-majority House is busy building an "airtight" case against President Joe Biden concerning claims that he accepted a bribe while serving as vice president and participated in other shady business ventures while in office.
GOP Lawmaker Says House Building 'Airtight' Case Against Joe Biden
Rep. Greg Murphy (R-N.C.) told Newsmax TV that while he and the rest of his party are aware that their supporters want them to start looking into Biden's impeachment, they are treating the matter much more seriously than their Democratic counterparts did when they started two impeachment investigations against then-President Donald Trump.
Also, read – Nikki Haley Lashes Vivek Ramaswamy Over Call to Cut Israel Aid
Murphy, a House Ways and Means Committee member said to the network that the impeachment process was brought to the floor by [then-Speaker Nancy] Pelosi "just as an emotional thing." While commenting on Pelosi, He added except for politics, the woman knows nothing. We shouldn't just impeach a president because we don't like him.
Check Out Other Headlines –  Ronna McDaniel, GOP Candidates Debating To Beat Joe Biden
Continuing, he stated, "You have to build an airtight case, and I know many Republicans are upset we haven't done it so far. I don't do things, and our caucus does not do things just for show. We want to bring an airtight case to the American people and show them with email records, with telephone records, how the president essentially sold his office as vice president for money and political gain,"
Read More – Tucker Carlson and Donald Trump reunite to try to upstage Fox News.
Nevertheless, he added that he anticipates an impeachment investigation to occur "fairly soon."
As the representative for North Carolina's 3rd District since 2019, Murphy said, "It is heartbreaking that you find out the duplicity and the absolute negligence and guilt that is seen in our government is trying to hide up, not only the [president's] son but what will actually eventually, in my opinion, lead to the president himself."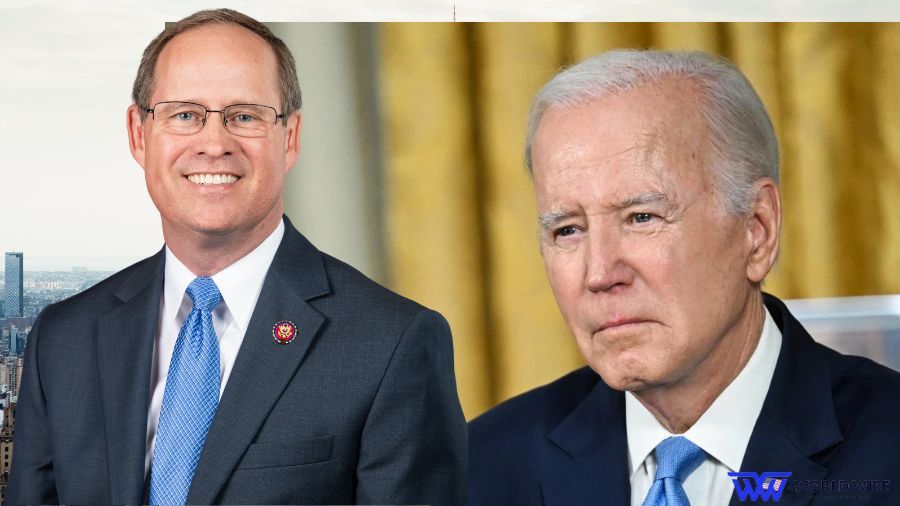 He said that it was "absolute nonsense" for Democrats and the president's numerous supporters in the media to assert that Republicans haven't yet discovered any proof implicating Biden.
Read Latest News – Trump Employee 4' Retracts Testimony Controversy
He continued, "There's absolute evidence, and we see these in emails, text conversations, depositions. We want to bring absolute facts forward for the American people and let them be the judge,"
Elise Stefanik, the head of the House Republican Conference and a representative from New York, spoke of a "damning photo" earlier this month as the GOP-led House continued to look into what they have alleged is growing evidence of corruption involving Biden and his family.
Also, read the latest news, "Hutchinson won't back Trump for president."
According to Fox News, Stefanik disclosed that she had discovered a photo of Biden with his adviser, who is now connected to Hunter Biden. On December 6, 2015, while traveling on Air Force Two to meet with Ukrainian leaders in Kyiv, Biden gets a briefing from Hochstein, according to a photograph clicked by White House photographer David Lienemann. In emails that Fox News Digital previously published, the communication was highlighted.
News Headlines –Chicago Woman Arrested For Threatening To Kill Donald Trump And Son
The meeting occurred shortly after Biden threatened to withhold $1 billion in funding unless they fired their head prosecutor, Viktor Shokin.
Stefanik added, "All evidence points directly to Joe Biden being deeply compromised. House Republicans will leave no stone unturned in our investigations into Biden's involvement in his family's influence-peddling scheme,"

Subscribe to Email Updates :