This article is a complete guide on how and when to swim in Lake Erie. Read the full article to know all the measures before you dive in.
Swim in Lake Erie
The best season to swim in Lake Erie is between July and September, when the average temperature is approximately 74 degrees, and the weather is ideal for the activity. However, despite the frigid temperatures of Lake Erie throughout the winter season, visitors may still go swimming and enjoy their vacations regardless of the time of year.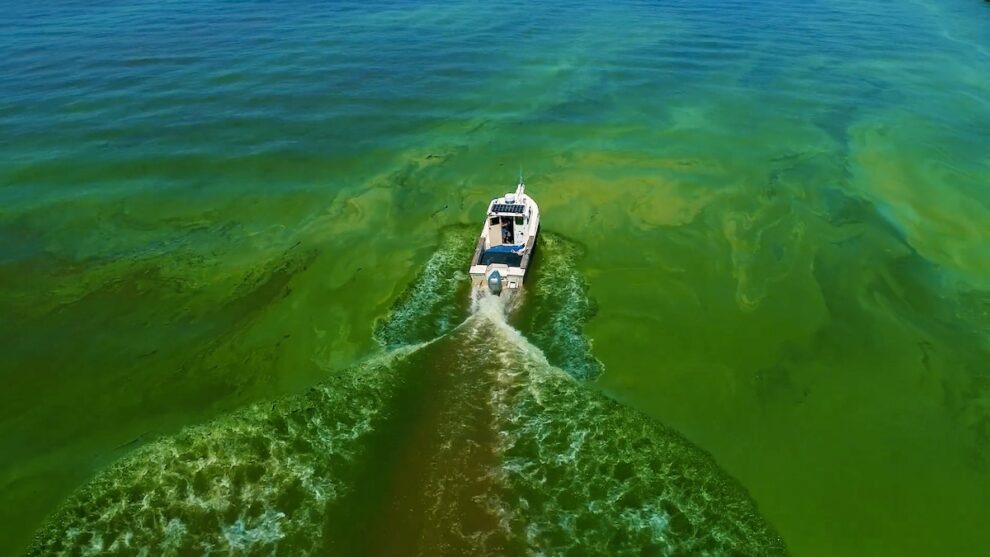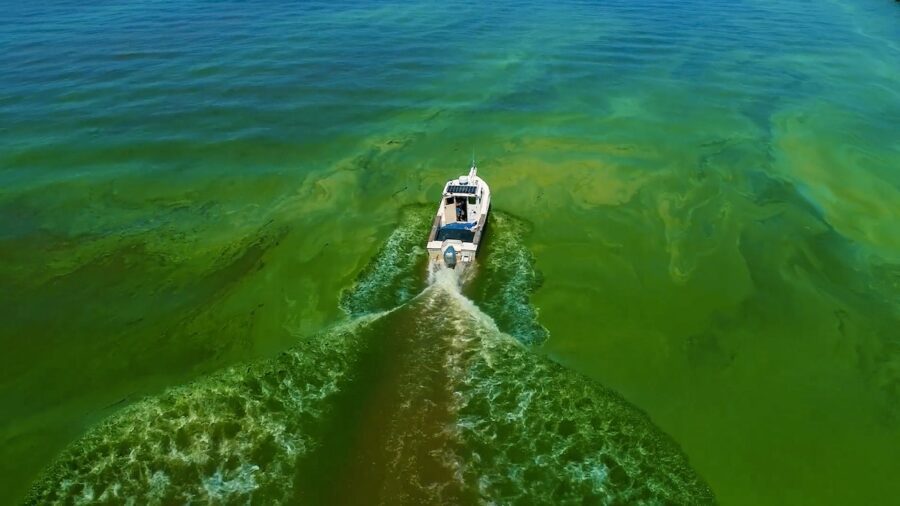 Lake Erie is the eleventh-largest lake in the world and the fourth-largest Great Lake in North America. Because it is shallow, has a small volume, and is in the south, it has the shortest average time that water stays in it. The Canadian province of Ontario, especially the Ontario Peninsula, is where the northern shore of Lake Erie is. There were two distinct groups of people living on each side of Lake Erie: the Erie tribe, named after the lake, and the Neutrals.
Is Lake Erie Safe for Swimming?
While Lake Erie is normally suitable for swimming, significant amounts of bacteria or other toxins may be present at specific sites from time to time. Most of the time, the best ways to find out about these events are to watch the local news and look for signs around town.
Read More: How Safe is California for Travel?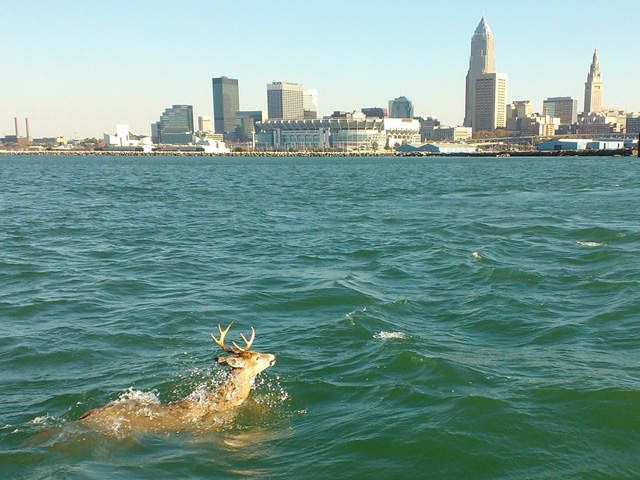 To swim in Lake Erie is a beautiful experience. On the shores of Lake Erie, there are several beaches and public bathing areas where people may relax and take a dip. There are occasions when the water is dangerous to swim in because of naturally occurring algae and bacterial blooms. Water conditions are often displayed on signs at beaches and public access locations. BeachGuard, a website run by the state of Ohio, provides this information to the public.
Because of its shallowness, Lake Erie's waves may become rough when the wind comes up. Keep an eye on the weather, the current, where you are, and where you're heading while y00000000000000ou're on the water.
Read More: How Safe Is Florida for Travel?
Is Lake Erie polluted?
Large amounts of heavy industry in nearby cities polluted Lake Erie in the 1960s and 1970s, leading to tales of bacteria-filled beaches and fish tainted by industrial waste. There have been other cases of tributary rivers catching fire, like when Cleveland's Cuyahoga River caught fire in 1969.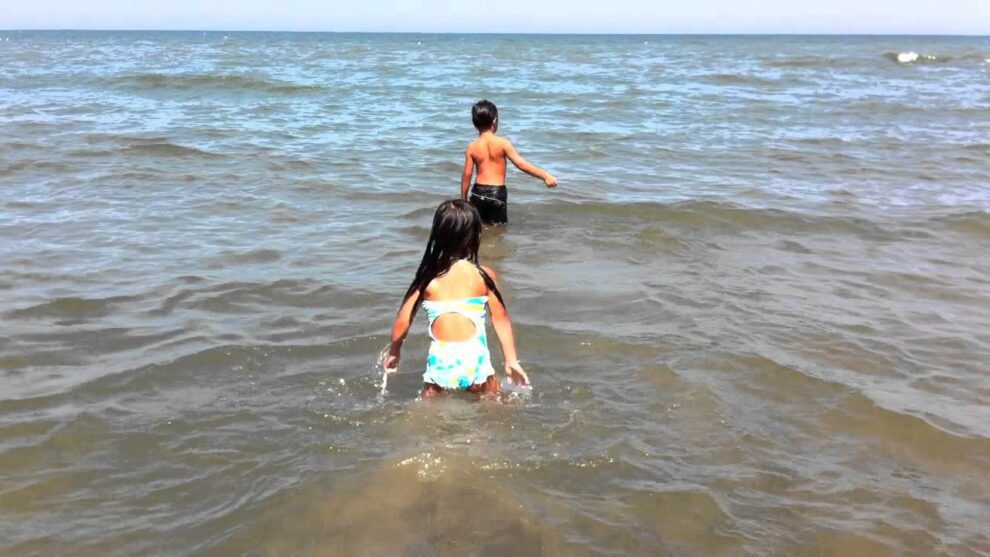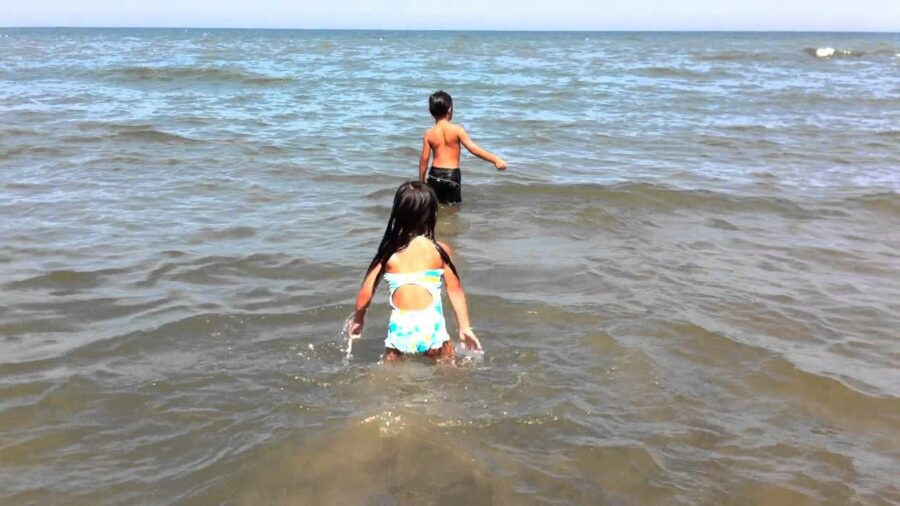 Due to environmental legislation, walleye and other commercially significant fish species and different biological life have returned to the lake since the 1970s. As early as 1979, there was substantial evidence that the new rules had significantly cut the amount of DDT in the water.
An environmental success story was claimed in 1979, indicating that laws, research, and prohibitions had reversed pollution's impacts. Since then, the lake has been said to be fine and recovering, making your swim in Lake Erie safe.
Is Lake Erie a Good Place for Water Sports?
You'll have a fantastic time doing so. Lake Erie is a great place to practice a wide variety of water sports. Choose your favorite sport, listen to the instructor's instructions, and then determine how much time you want to spend in the water. It's possible to go kayaking and paddle boarding across Lake Erie, parasail on the shore, and ride boats around some of the most popular sites.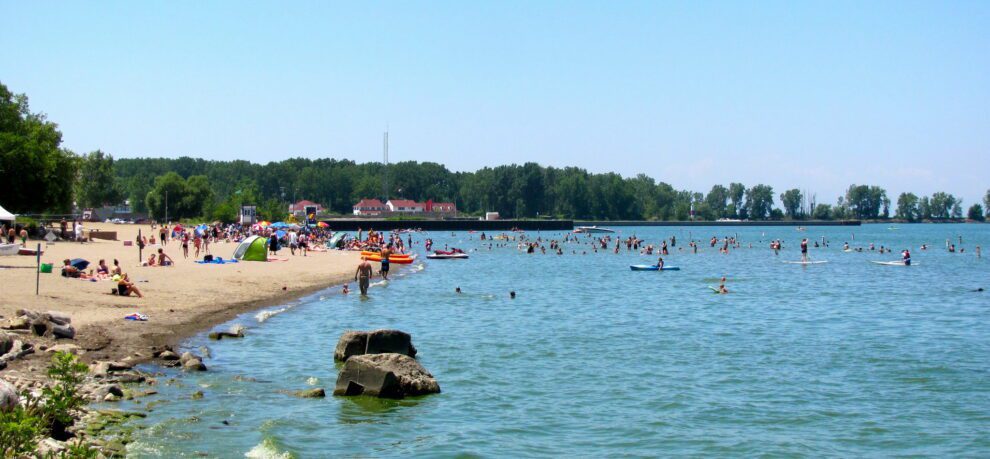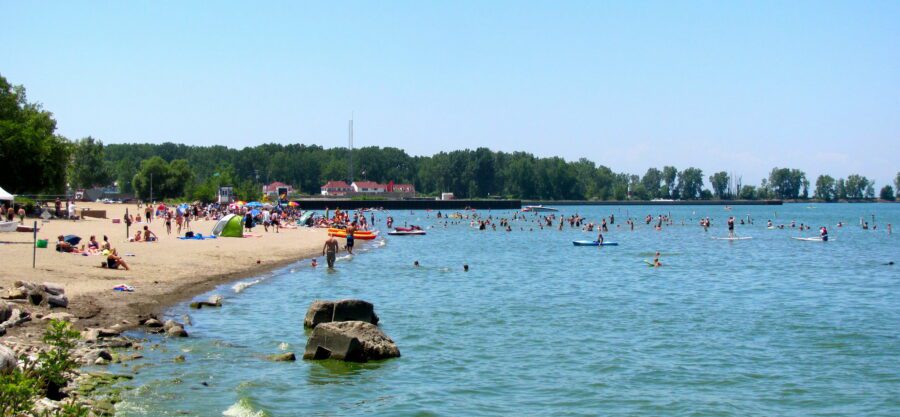 Read More: Can You Swim in Miami in December? (Complete Guide)
Where to Go Swimming in Lake Erie
At the public beaches along Lake Erie's shores, swimmers may relax and enjoy the water with their families or friends. With 12 public beaches now available on Lake Erie, all its guests may enjoy a wide range of activities.
Is Lake Erie a Good Place to Go Fishing?
Because it is one of the world's greatest commercial fisheries, Lake Erie is an excellent place to go fishing. You may choose to capture warm-water fish in the summer or cold-water fish in the winter from among these 22 kinds.
Read More: Can You Swim In The Dead Sea
Is Lake Erie Home to Any Dangerous Wildlife?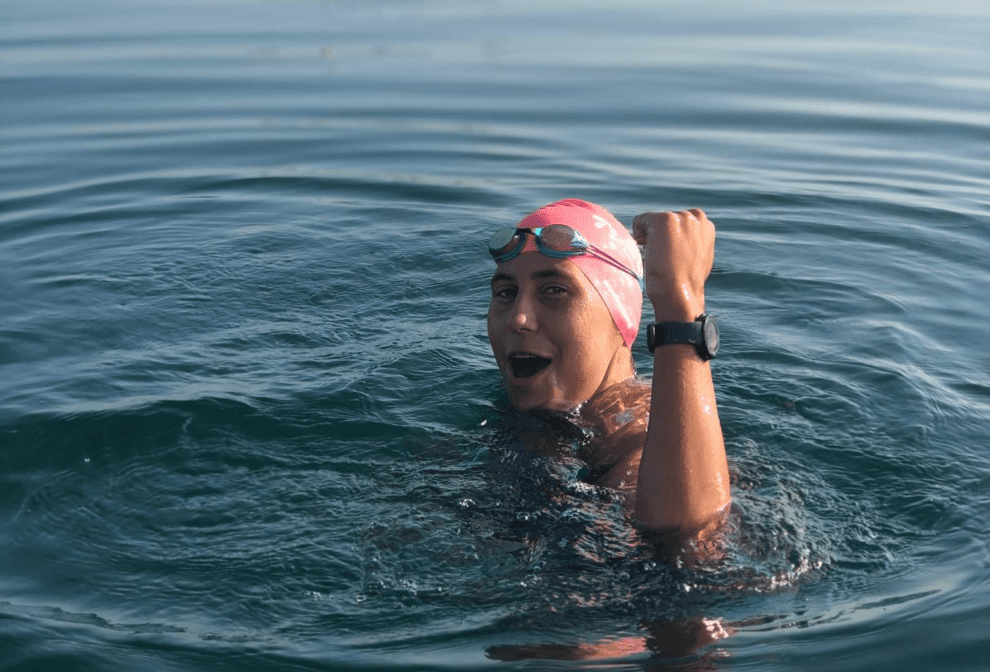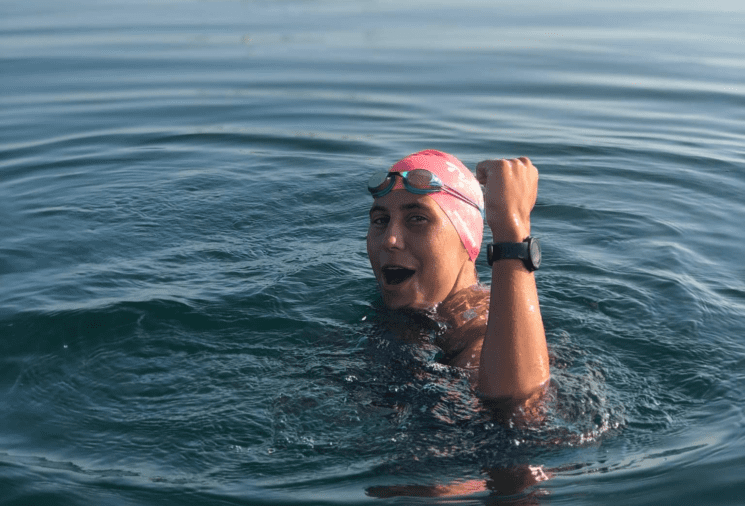 When swimming in Lake Erie, you should be aware of some dangerous species, especially if you choose to swim in places where these animals live. This lake is home to various deadly species, including water snakes that feed on tiny frogs and salamanders and the notorious sea lamprey that prey on fish and humans.
Lake Erie Outdoor Activities
Even if you don't plan to swim in Lake Erie, you may still enjoy various other outdoor activities on Lake Erie. Many public parks surround Lake Erie, which might be best suited for families. The beach, hiking, riding, and observing the deep glacial grooves in the underlying limestone are just some of the other things you can do there.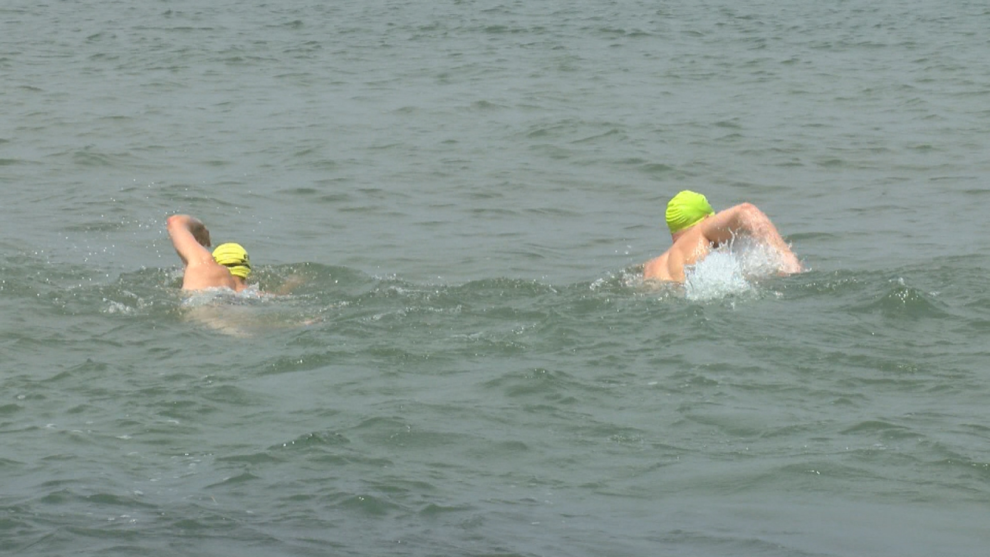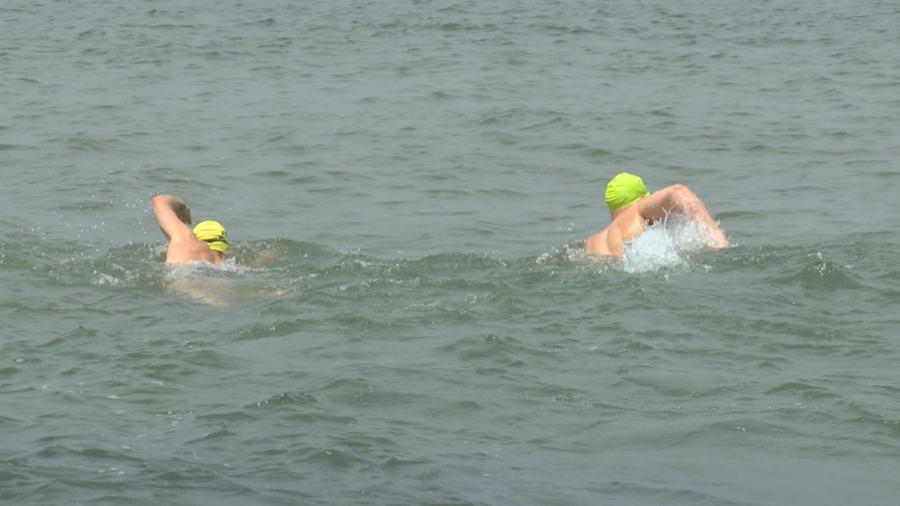 Read More: Can You Swim in the Hudson River?
There are expansive vistas, towering cliffs, and a long seashore, not to mention the diverse fauna that may be found there. There are several lighthouses on the lake for public use and sightseeing. In the winter, a lighthouse off the coast of Cleveland is covered in ice, which gives it an interesting aesthetic form.

Subscribe to Email Updates :