Former President Donald Trump introduced a recusal filing in Washington asking a federal judge to step aside in his 2020 election conspiracy case.
Here are the details of the news.
Trump Asks Judge In Federal Elections Case To Step Aside
On Monday, United States former President Donald Trump asked a federal judge presiding over his 2020 election subversion case to step aside because of her past comments in the court hearing.
Trump's lawyers, Todd Blanche and John F. Lauro, filed a recusal motion against Judge Tanya Chutkan in the Federal District Court in Washington.
Also, read the news "New York AG Asks Judge to fine Trump over frivolous Arguments"
According to the report, Trump's lawyers wrote in the filings, "Although Judge Chutkan may genuinely intend to give President Trump a fair trial and may believe that she can do so, her public statements unavoidably taint these proceedings, regardless of the outcome."
The filings added, "Public statements of this sort create a perception of prejudgment incompatible with our justice system. In a case this widely watched, of such monumental significance, the public must have the utmost confidence that the Court will administer justice neutrally and dispassionately. Judge Chutkan's pre-case statements undermine that confidence and, therefore, require disqualification."
Also, read the news "Donald Trump Challenges Joe Biden and Rupert Murdoch to Mental Acuity Tests"
In the filing, Trump's lawyer noted Judge Chutkan's previous statements in reference to the former President at the sentencing hearings of two defendants in the January 6, 2021, Capitol attack case.
At one of the hearings in October 2022, Judge Chutkan said defendant Christine Priola, a former occupational therapist, that the people who "mobbed" the Capital on January 6 showed "blind loyalty to one person who, by the way, remains free to this day."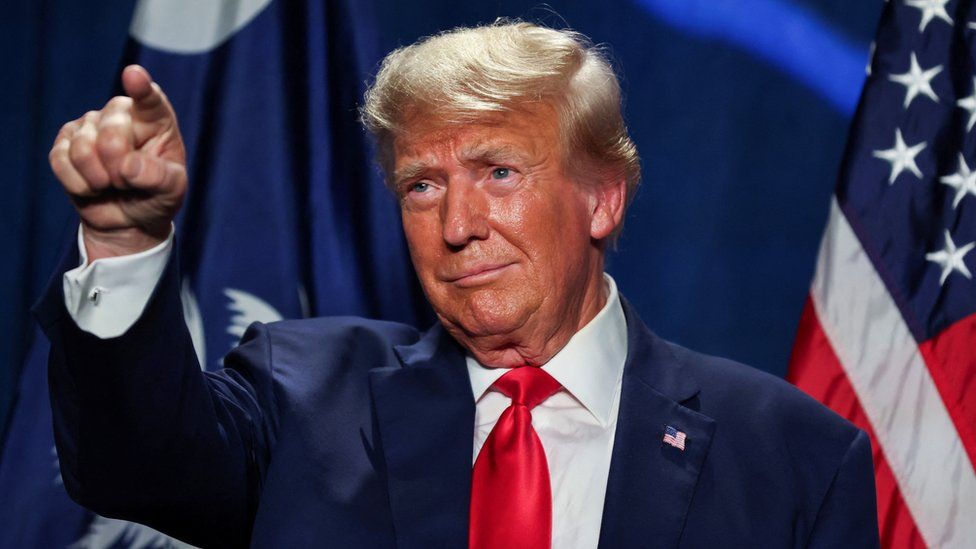 At the other Defendant, Robert Palmer's hearing in December, the Judge commented that the "people who exhorted you and encouraged you and rallied you to go and take action and to fight have been charged."
Also, read the news "Trump's legal battles and the 2024 Election"
Judge Chutkan, appointed by 44th U.S. President Obama and famous for imposing stricter punishment, oversees the probe brought about by special counsel Jack Smith concerning Trump's attempt to change the 2020 election result to stay in power. The former President has pleaded not guilty in the case.
Through the recuse motion, the former President's legal team has questioned the Judge's ability to deliver a fair judgment and asserted that the Judge had already concluded that Trump was responsible for violence in the U.S. Capitol on January 6, even without hearings.
Also, read the news: "Fani Willis tears into Jim Jordan over his inquiry into Trump's indictment."
Trump's lawyer stated in a court filing, "Judge Chutkan has, in connection with other cases, suggested that President Trump should be prosecuted and imprisoned. Such statements, made before this case began and without due process, are inherently disqualifying."
Trump's seeking recusal to keep Judge Chutken aside from his case came after the former President publicly criticized Chutkan for weeks, citing the Judge's biases and discriminatory statements.
Also, read the news "Former Trump Advisor Navarro Convicted of contempt of Congress."
It is not the first time Trump has filed recusal against judges in his cases.
In May, his lawyers requested a new judge in his hush money payment case in Manhattan, accusing Judge Juan Merchan of having a "preconceived bias." However, his request was repealed.
Trump, a GOP frontrunner for the 2024 Presidential nomination, faces four criminal indictments. He is charged with 4-counts in the 2020 election conspiracy to overturn the election result, including conspiracy to defraud the United States, witness tampering, conspiracy against citizens' voting rights, and obstruction of and an attempt to obstruct an official proceeding.

Subscribe to Email Updates :