During a 9/11 memorial speech on Monday in Anchorage, Alaska, Biden raised questions and infuriated conservatives by falsely claiming that he experienced the aftermath of the terrorist attacks by visiting ground zero the following day.
Kari Lake Accuses Joe Biden of 'Plagiarism' After Ground Zero Comments
Biden stated, "We never forget … each of those precious lives stolen too soon when evil attacked. Ground zero, New York. I remember standing there the next day. And looking at the building. I felt like I was looking through the gates of hell."
Also, read – Gavin Newsom says Ron DeSantis is 'fundamentally authoritarian
President Joe Biden has been accused of "plagiarism" after it was claimed that he was in New York City on September 12, 2001, by former Arizona Republican gubernatorial candidate Kari Lake.
Lake, a staunch supporter of former President Donald Trump, attacked Biden in a tweet on X, formerly Twitter. She further indicated that Biden "plagiarised" Trump by including a picture of the former president in her tweet.
Check Out Other headlines – Donald Trump Challenges Joe Biden and Rupert Murdoch to Mental Acuity Tests
Lake wrote, "@JoeBiden's famous 'empathy' is nothing more than a series of lies, plagiarism, and grotesque distortions of his past. Biden was nowhere near New York City the day after 9/11/01. Do you know who it was?"
Since the president was still returning to Washington, D.C., after visiting Asia for the G20 Summit, the speech was delivered at Joint Base Elmendorf-Richardson in Anchorage.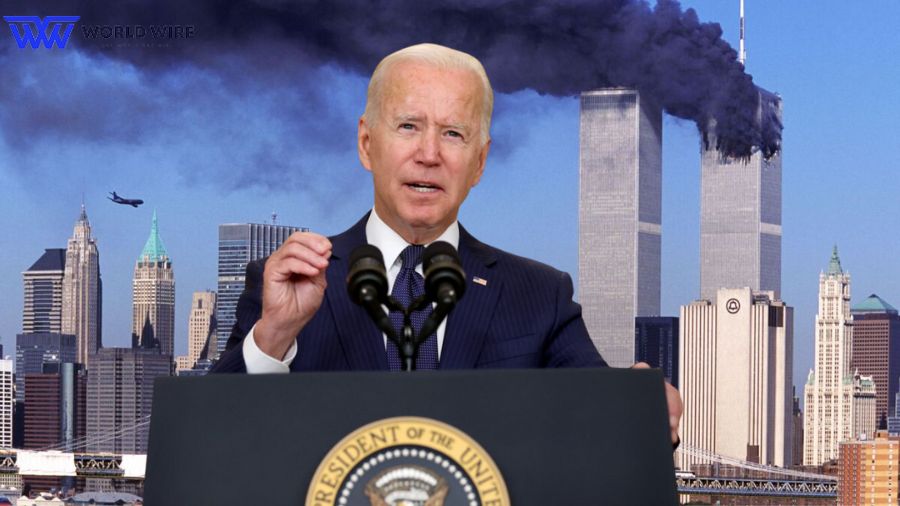 READ MORE – It's Not Leadership,' Says AOC of Mayor Eric Adams Attack on Migrants
In addition to the "ground zero" claim, Biden has also faced harsh criticism from Republicans for giving the 9/11 memorial speech in Alaska, which is thousands of miles from the actual assault site.
In his speech, Biden defended the location, saying that the "distance did not dull or diminish the pain" of September 11, which was felt throughout the U.S., including Alaska.
What's More – Vivek Ramaswamy says he'd deport children of undocumented immigrants
Nothing in the public record suggests that Biden, who was Delaware's senator then, went to ground zero at any point that day.
Records do indicate that on September 12, Joe Biden was in Washington. On Monday, Biden recounted getting "off the Amtrak train on my way to work" and witnessing a "plume of fire that shot up in the sky" at the Pentagon.
In response to Newsweek's request for comment, a White House representative noted that Biden visited ground zero on September 20, 2001, as a member of a Senate delegation but did not address the September 12, 2001, claim.
Read Latest News Headlines- James hits out at Trump's 'disgraceful' legal strategy
Trump, a native of New York City and a Manhattan resident at the time was in the city the day after the attacks, as Lake correctly noted.
But there is no proof that Trump was at Ground Zero on September 12, 2001. One specific remark made by the future president shortly after the attacks, an apparent boast about one of his properties allegedly being New York's tallest structure after the twin towers were destroyed, continues to draw criticism 22 years later.
Must Read – Ron DeSantis erupts at audience member who blamed him for the Jacksonville shooting
On September 11, 2001, Trump stated on a WWOR-TV broadcast that "40 Wall Street was the second tallest building in downtown Manhattan, and it was, actually before the World Trade Centre, the tallest. And when they built the World Trade Center, it became known as the second tallest, and now it's the tallest."

Subscribe to Email Updates :