Sen. John Fetterman (D-Pa.) traveled from Pennsylvania on Saturday to join the striking auto workers' picket line in Wayne, Michigan.
John Fetterman drives to Michigan to Back-Striking autoworkers
Workers of the UAW went on strike at the Ford Michigan Assembly, GM Wentzville, and Stellantis Jeep plants after their contracts expired at midnight on Friday. The UAW is taking action against all three domestic auto giants for the first time.
Also, Read – A Terrible Mistake': Trump Criticizes DeSantis on Abortion Ban
UAW workers at Ford, General Motors, and Stellantis, America's "Big Three" automakers, have been on strike since Friday to bargain a new labor contract with the businesses. With approximately 150,000 members, the union calls for improved overtime and retirement benefits, better protections against plant closures, and better salaries that keep up with inflation.
Latest News Headlines – Ramaswamy's Layoff Plan Faces Backlash from Federal Workers and Unions
Fetterman stated, "I drove 290 miles from Braddock in my UAW-made Ford Bronco to stand in solidarity with these brave workers as they walk the picket line. Pittsburgh is a union town just like Detroit is, and we are always going to have these workers' back,"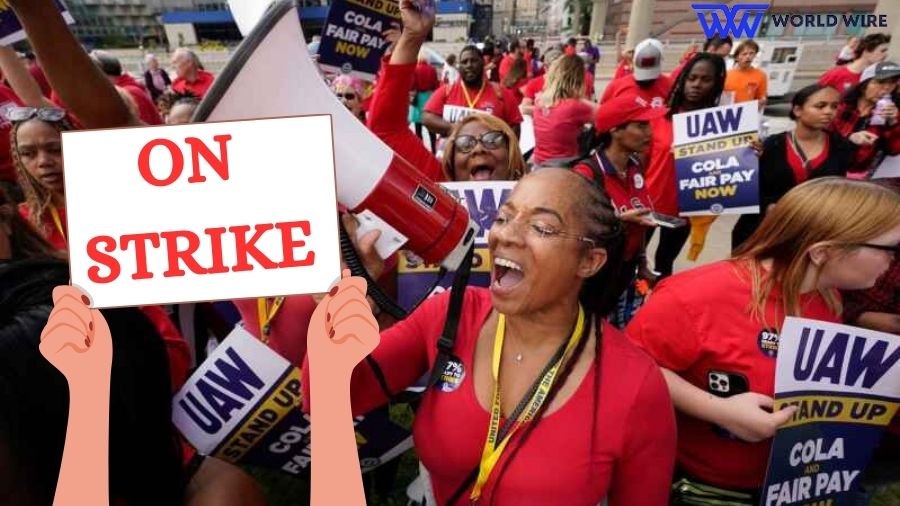 He continued, "It's time to decide what side you're on. Are you on the side of the Big 3 CEOs who made a combined $74 million last year and are now claiming they cannot afford to pay their workers? Or are you on the side of the UAW workers who bust their ass every day, the people who build the American cars and trucks we Pennsylvanians drive?"
Check Out Other Headlines – Biden Impeachment Inquiry Begins as McCarthy Directs House Committees
Politicians other than Fetterman also commented on the strike. According to a social media post by U.S. Sen. J.D. Vance, R-Ohio is "rooting for the auto workers across our country demanding higher wages and an end to political leadership's green war on their industry."
Sen. Gary Peters (D-Mich.), who joined Fetterman on the picket line, also addressed the striking workers after he spoke to them at a nearby United Auto Workers (UAW) union hall.
READ MORE – Hunter Biden Charges Put President Biden on Defensive
President Biden, who campaigned on a pro-union, admitted on Friday that the Big Three firms needed to "go further."
Biden said in remarks at the White House, "I believe they should go further.… Record corporate profits, which they have, should be shared by record contracts for the UAW,"
He continued, "No one wants a strike, But I respect workers' rights to use their options under the collective bargaining system, and I understand the workers' frustration."

Subscribe to Email Updates :