Texas House managers have unveiled new evidence that shows high chances of Attorney General Ken Paxton's impeachment.
Here are the details of the news.
Ken Paxton's Impeachment Trial: High Stakes As Evidence Unveiled
Texas Attorney General Ken Paxton's political career is at high risk as the State House impeachment managers have disclosed huge evidence as part of their preparations for the upcoming impeachment trials of the AG.
Also, Check Other Headlines – Trump Campaign Rips Georgia DA After Grand Jury Delivers Indictment
Paxton was suspended through impeachment by the Texas House of Representatives on May 27, 2023, for the alleged violation of his office powers. However, the final decision to permanently remove him from office was left for future impeachment trials.
Paxton's lawyers have demanded to dismiss the articles of impeachment, calling them "unsubstantiated" and claiming that there is no evidence to support the impeachment. His lawyers have argued that he cannot be removed from office based on mere speculation. "Ken Paxton will never, never be removed by the Senate. Not on this evidence," said Paxton's lawyer, Tony Buzbe.
Read Latest News – Asa Hutchinson Refuse To Support Donald Trump For Presidency
On Wednesday, Texas House impeachment managers revealed around 4,000 pages of evidence supporting the impeachment of Paxton. Informing about the gathered evidence, House impeachment manager Sarah Johnson said, "The time for promises is over. It is time to present the truth. We're not holding back any longer. The evidence we have gathered is powerful and revealing."
The documents reportedly contain detailed information about how the Attorney General misused his office authority to help his friend Nate Paul, an Austin real estate investor and a campaign donor facing federal investigations for making false statements about his assets and liabilities to obtain fraudulent loans. Paxton is accused of helping Paul in preventing an FBI investigation.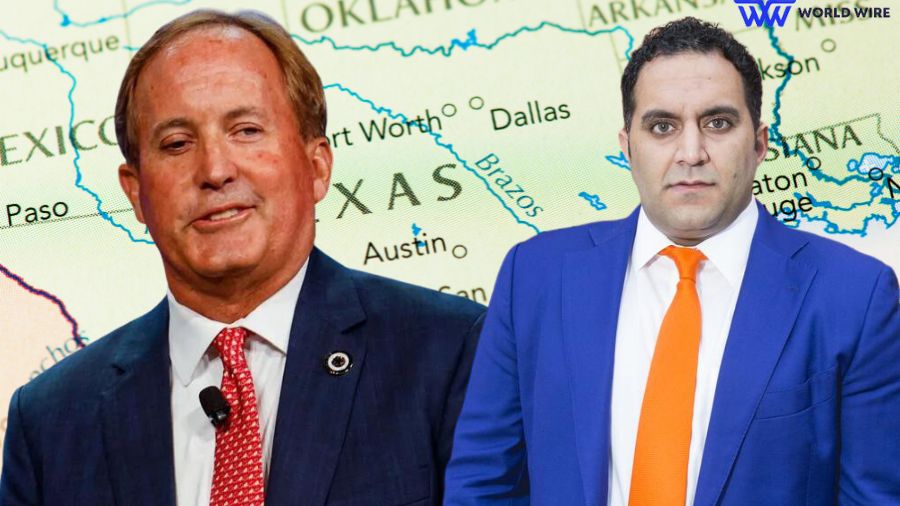 Also, Read – Pete Stauber discusses legal cases against Donald Trump
The newly unveiled evidence also indicates Paxton's efforts to hide his relationship with Paul and his involvement in Paul's other personal matters.
House manager David Anderson gave details of the filings saying, "These filings reveal a pattern of behavior that raises significant questions about Paxton's conduct. We've painstakingly pieced together a mosaic of actions that, when seen together, paint a disturbing picture."
Check Out Other Headlines – Chicago Woman Arrested For Threatening To Kill Donald Trump And Son
While the House managers have reflected their confidence that the evidence is enough to remove the Republican Texas Attorney General from office, Paxton's legal team has labeled the new evidence as politically motivated. "This is a classic case of trial by media. The evidence is thin, and the allegations are flimsy at best," said Paxton's attorney Mark Roberts.
Paxton's impeachment trials are scheduled to begin on September 5, 2023, and 30 senators will have the power to decide on his impeachment. However, the Senators will first have to specify whether to dismiss the articles of impeachment before they see the evidence.
Find More Headlines – Vivek Ramaswamy: 10 Fundamental Truths about His Presidential Run
Over this, Senator Lisa Hernandez commented, "This is not a trial we take lightly. We are tasked with upholding the law and ensuring the integrity of our public officials."
Another Senator, Emily Foster, has said, "This is not a decision we take lightly. We will consider the evidence, the arguments, and the implications."
Also, Read – Ron DeSantis Leaked Debate Memo Controversy Explained
Paxton's impeachment trials have become as important for him as his election for the office of Attorney General. His alleged misconduct would be discussed on the Senate floor in a few days.
The newly disclosed powerful evidence could put a full stop to Paxton's political career by ceasing him to serve the office of Texas Attorney General as they carry a high probability of his impeachment.
Also, Read Latest News – Republicans Furious as Biden Sells Unused Trump Border Wall for Millions
As such, after examining the evidence in the impeachment trials, the Senator's approach will determine his political fate.

Subscribe to Email Updates :