Lisa Murkowski Net Worth – Lisa Murkowski is an American lawyer and politician acting as the Senior U.S. Senator from Alaska since 2003. By now, she has served the state of Alaska for fourteen years.
She is the second-most senior Republican in the Senate after Susan Collins from Maine. Earlier, Lisa also served as the dean of Alaska's Congressional delegation after Representative Don Young's demise.
This article covers detailed information about Lisa Murkowski net worth, her biography and career, and more.
Lisa Murkowski Net Worth 2022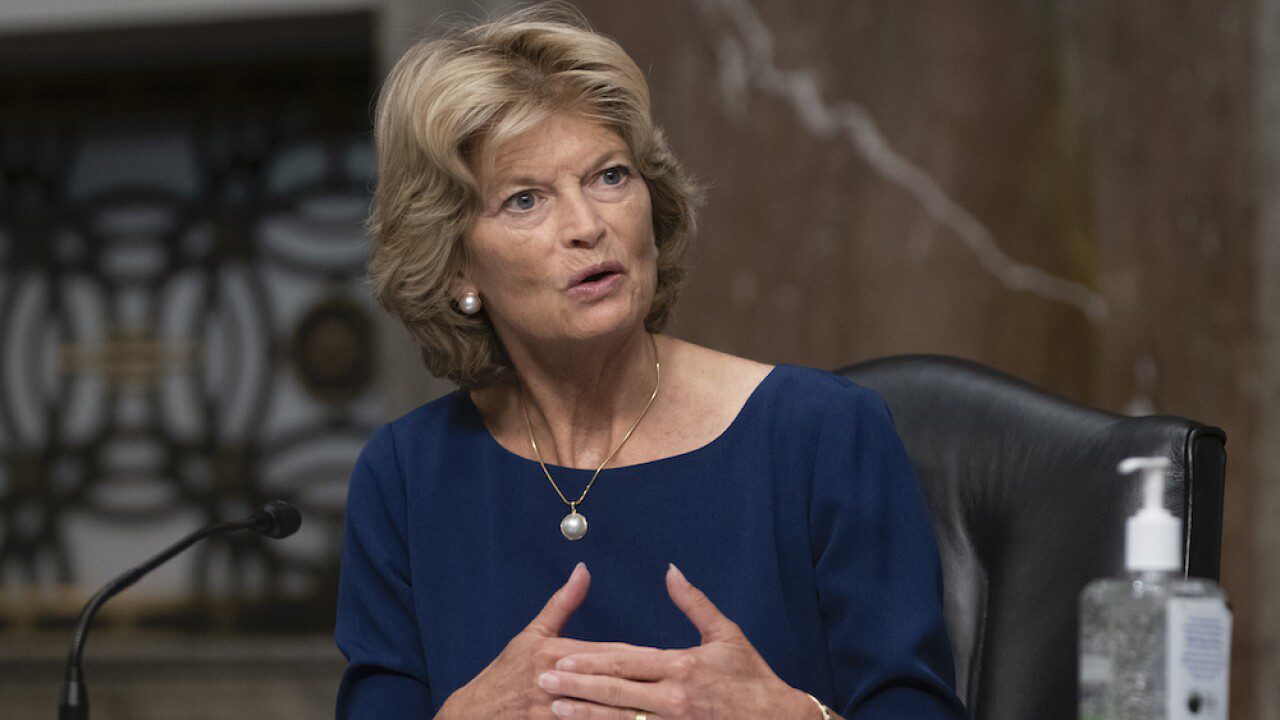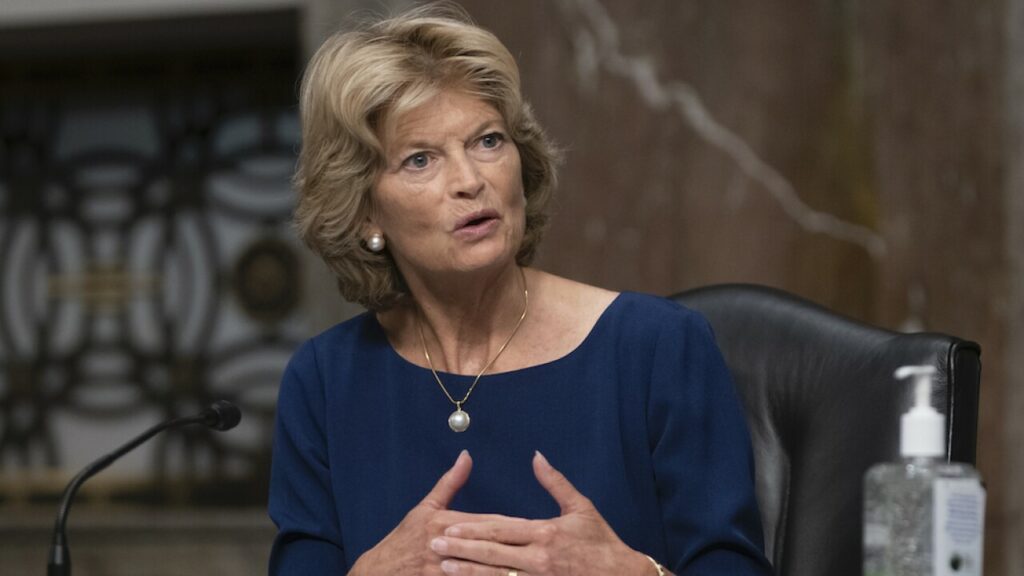 As of November 2022, Lisa Murkowski net worth is estimated at somewhere between $1.2 million-$2.9 million. Lisa earns a salary of $174,000 per year as a Senator.
Lisa is one of the most prosperous Senators, and her net worth consists of more than her salary.
According to the sources, Lisa Murkowski's financial disclosure in 2021 showed assets that amounted to $1,190,036-$2,877,000. These assets were combined and held by Lisa and her husband, Verne Martell.
Out of the total assets, the couple jointly held $505,505-$1,166,000, while her husband held $3,003 to $45,000. The rest of the assets were solely held by Lisa.
The disclosure revealed numerous assets, but most of them were stock holdings in exchange-traded funds and bank accounts. Lisa earns plenty of wealth from her account's returned dividends or interest income.
The Wells Fargo account was the largest income producer among her many income-generating stocks. Lisa holds up nearly a half-million dollars in Wells Fargo Stock that paid her dividends of $5001-$15,000 in the previous year.
In addition, her other income comes from Washington, D.C. There is news that Lisa and her husband have rented out their basement apartment in Washington, D.C. home that is valued between $500,000 to $1 million.
By this, the couple generates an income between $5000 to $15000 per year. The couple maintains a 15-year mortgage with Wells Fargo with a balance between $15,001-$50,000 and an interest rate of 3.75%. The mortgage loan was taken out in the year 2011.
Earlier, Lisa Murkowski net worth was 34% more than the average member of Congress and 48% less than the average Senator.
In 2012, Lisa ranked 71st most wealthy U.S. Senator.
Lisa Murkowski Biography and Career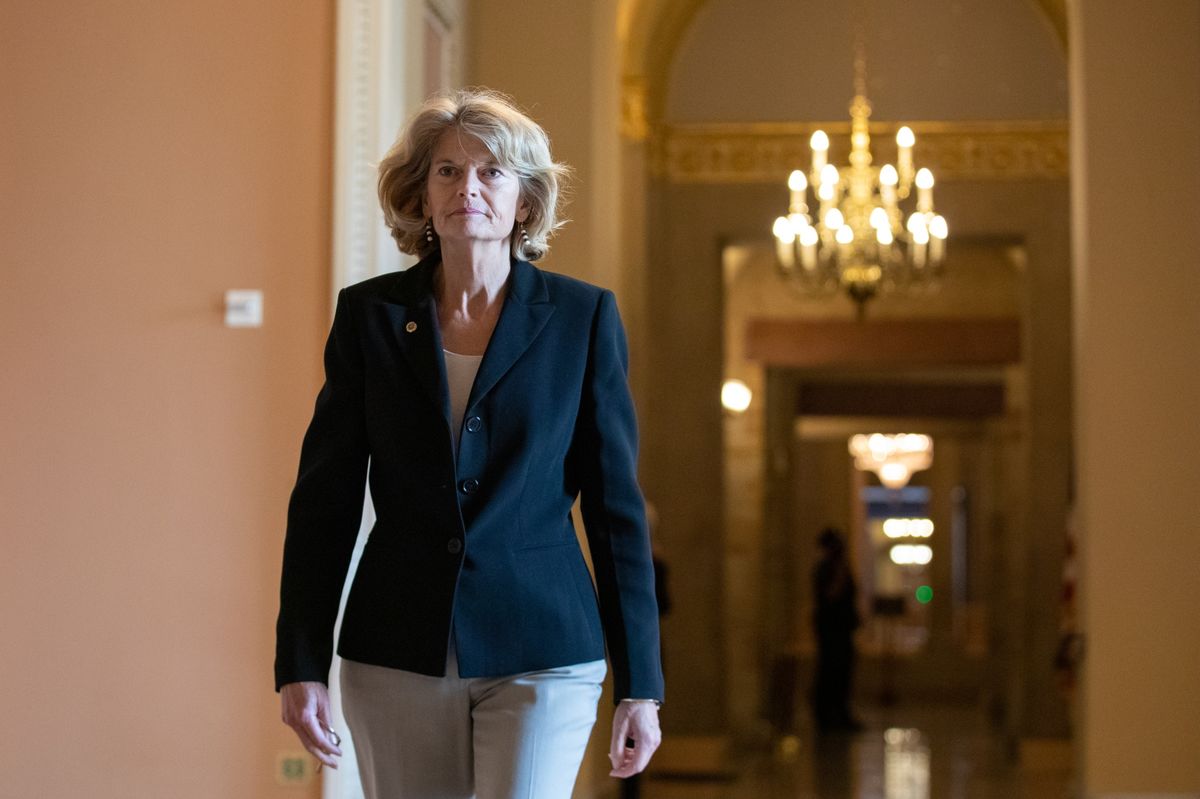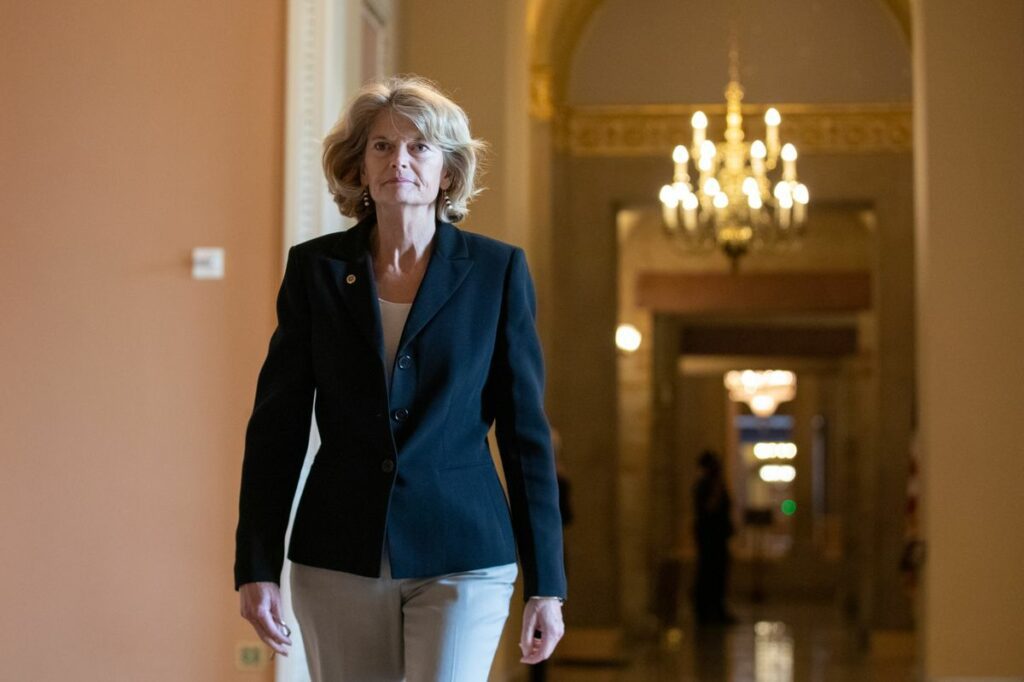 Lisa Murkowski was born in Ketchikan, Alaska, on May 2, 1957. Her father was Frank Murkowski, a former Senator who left his term incomplete to become Governor. Her mother was Nancy Rena.
Lisa earned her Bachelor of Arts degree in Economics in 1980 from Georgetown University. She obtained her Juris Doctor degree in 1985 from Willamette University College of Law.
Soon after college, Lisa started serving as an attorney in the Anchorage District Court Clerk's office from 1987-1989.
From 1989-1998, she worked as an attorney in private practice in Anchorage. In addition, she worked with the Mayor's Task Force for the Homeless from 1990-1991.
In 1998, Lisa was elected to the Alaska House of Representatives. Her father quit as U.S. Senator of Alaska in December 2002 and became Governor. It was her father who nominated her to the Senate.
Lisa continued to serve her father's unexpired term until January 5, 2005. Though she won the first term in 2004, she lost in the 2010 Republican Party Nominations. Later Lisa ran as a write-in nominee.
She won against Democrats Scot McAdams and Joe Miller in the General Election. With this victory, she became the first U.S. Senator to win in write-in vote after Strom Thurmond in 1954.
Throughout her career, Lisa has been a bold political leader. Despite losing her party nominations in the 2010 primary election, she dared to run for a more productive political career. It hasn't been an upside-down drive for Lisa in her career since she had numerous electoral battles and won all.
Committee Membership
Lisa Murkowski has been a member of multiple Committees and subcommittees. She is a member of the Senate Committee on Energy & Natural Resources, a member of the Senate Committee on Indian Affairs, a member of the Senate Committee on Health, Education, Labour & Pension, and the Senate Committee on Appropriations.
Lisa Murkowski Husband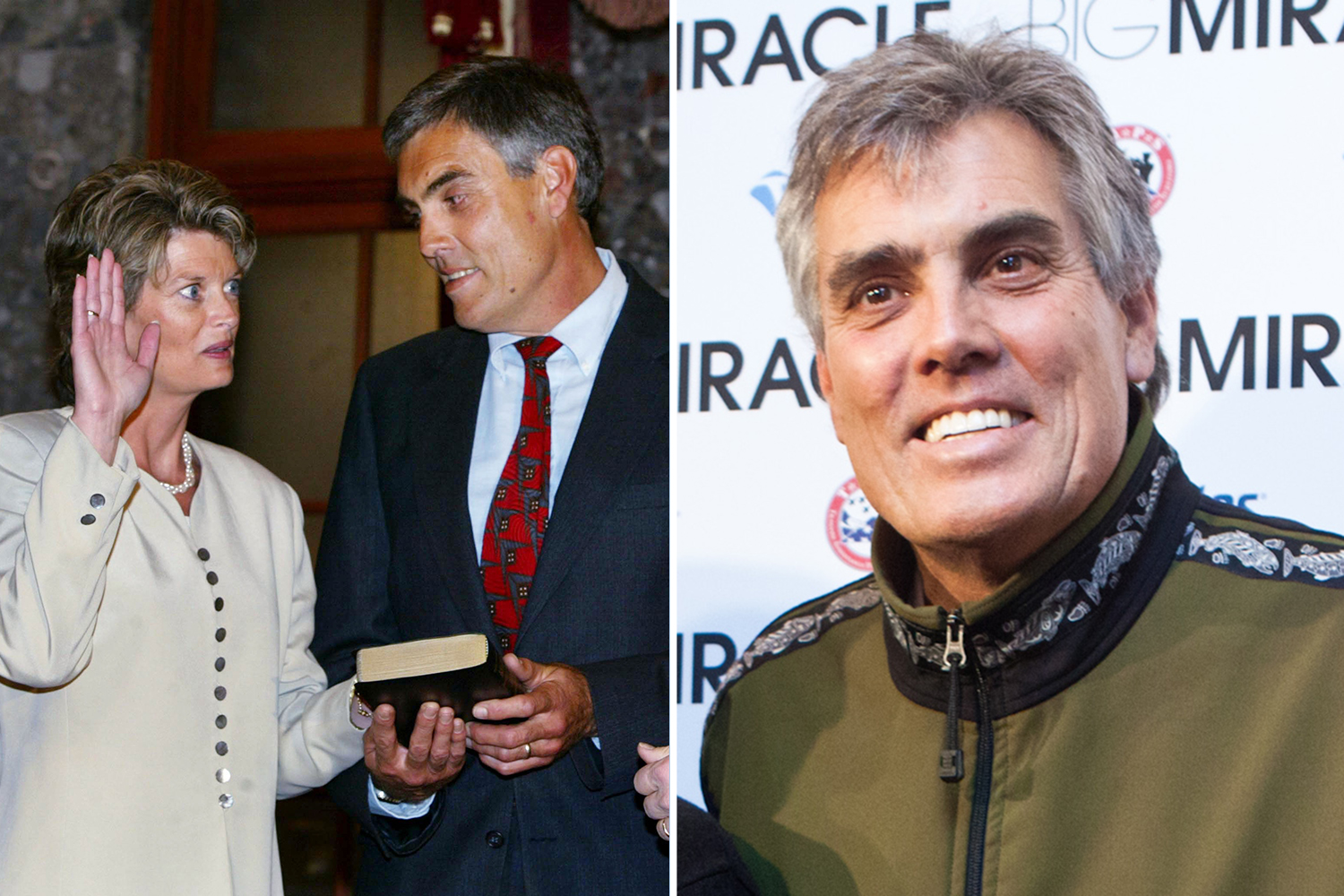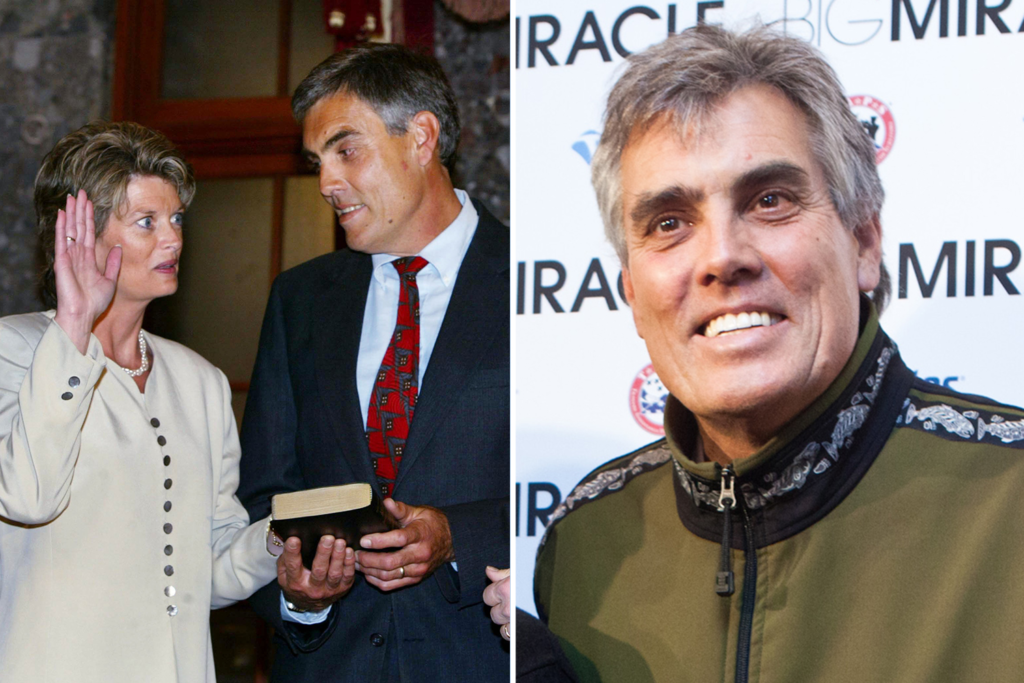 Lisa Murkowski's husband is Verne Martell, whom she married in 1987. The couple is blessed with two children, Nicholas and Matthew.
Lisa Murkowski and Ketanji Brown Jackson
Senator Lisa Murkowski is a strong supporter of Ketanji Brown Jackson, who has been recently nominated for the U.S. Supreme Court Justice by president Joe Biden.
According to the sources, when Mr. Biden nominated Ketanji Jackson to a prestigious position, Lisa was one of the only three Republicans to vote and confirm her.
Lisa recently announced that she would support the confirmation of Judge Ketanji Brown Jackson to be a U.S. Supreme Court Justice.
While announcing her endorsement to Ketanji, Lisa said, "My support rests on Judge Jackson's capabilities, which no one questions. She demonstrated judicial independence, her demeanor and temperament, and the significant perspective she would bring to the court as a replacement for Justice Breyer."
She added, "She will carry to the Supreme Court a spectrum of experience from the courtroom that few can match, given her background in litigation."

Subscribe to Email Updates :