In this article, we are about cover everything about Rudy Giuliani wife, including their past relationships and ongoing dispute.
Rudolph William Louis Giuliani is a well-known politician and attorney from America who served as the 107th Mayor of NYC from 1994 to 2001.
After 15 years of marriage, Rudy Giuliani is in contempt of court and might face jail time if he doesn't pay his third ex-wife Judith Giuliani $225,000 by the next month.
How did such a prosperous marriage come to such a crossroads like this? Read on to know more!
Who is Rudy Giuliani wife?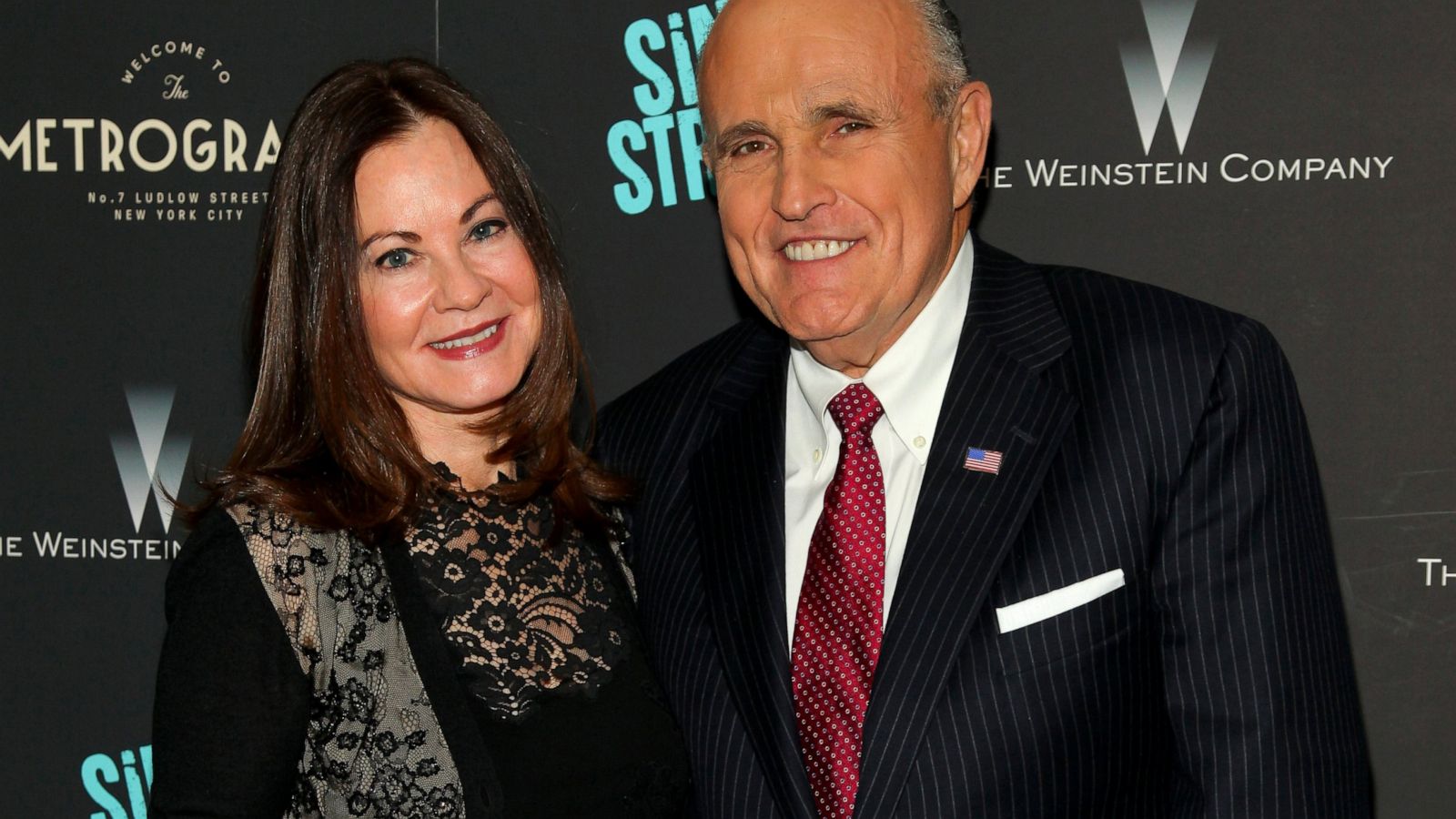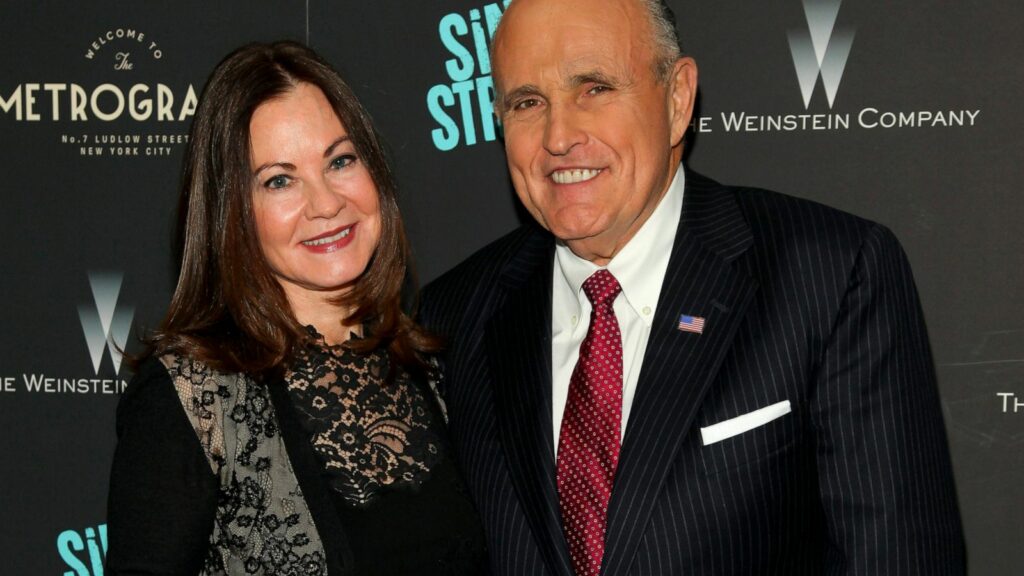 Judith Giuliani, well known as the ex-wife of former NYC mayor Rudy Giuliani is a registered nurse of America who also served as a former medical sales executive. She has also been actively involved in charity fundraising for years now.
On December 8, 1974, she escaped to Las Vegas with a salesman of medical surgical tools, Jeffrey Ross, and got hitched at the Chapel of Bells.
Following a luxurious and beautiful marriage to Jeffrey, who was six years older than her, they soon relocated to North Carolina, where they both got jobs in the U.S. Surgical Corporation in 1975. The couple didn't have any children from their marriage.
The thrice-married ex-mayor of NYC, Rudy Giuliani, came to know about his wife's first marriage four years post their wedding, which she revealed during an interview with New York Post, saying, "Something I will share with you is that, since I haven't done (many) interviews .. Rudy and I have both been married three times."
Judith Giuliani's longtime supporters also have been under the misconception that Rudy Giuliani was her second husband, not her third.
She also added, "We both married young, and then we were both married again. And it took us until this stage in life to realize and find the person we eventually wanted to grow old with."
Judith Stish Ross met her second husband, Bruce Nathan, a wallpaper salesman, while divorce proceedings with her first husband were ongoing. They walked down the aisle on November 19, 1979, and later adopted a lovely daughter, Whitney, post their relocation to Atlanta, Georgia.
After the family moved to Pacific Palisades in Los Angeles in 1991, Judith converted from Roman Catholicism to Presbyterianism. Presbyterianism is a revamped version of Protestantism.
Judith's second marriage ended in a legal battle. The divorce was later finalized in 1992 and led her to win the primary custody of her daughter Whitney. Both parties had been accused of abuse during the process of the lawsuit.
After her divorce, Judith shifted back to New York, where she received her nursing license. Immediately after, she started working as a pharmaceutical sales representative with Bristol-Myers Squibb's hospital sales department, where she sold surgical tools, antibiotics, and antidepressants with her specialization in infectious disease.
In 1997, Judith achieved the position of top sales manager at Bristol Myers. In the meantime, Judith met Manos Zacharioudakis, with whom she had a romantic affair and lived together for almost four years until 1999.
She also served as the managing director of Changing Our World, a philanthropic consulting firm, and a board member of the foundation of the Twin Towers Fund.
How many times has Rudy Giuliani been married?
Rudy Giuliani, the 107th Mayor of New York City, has been married thrice. On Oct 26, 1968 Giuliani married Regina Peruggi.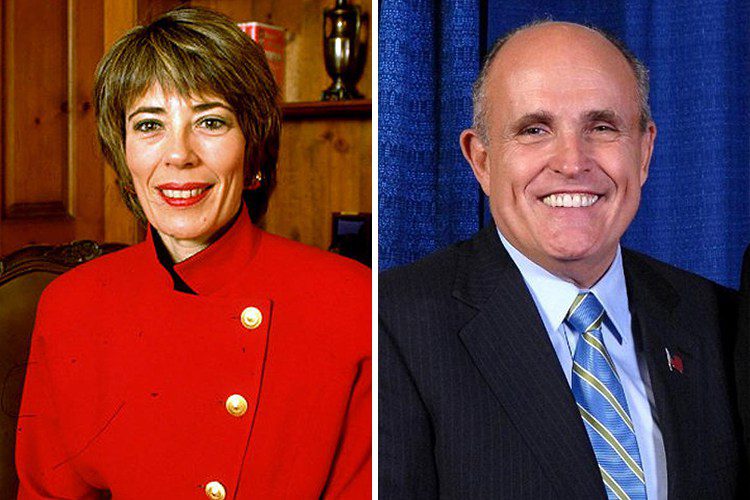 The couple had a rough marriage and mutually agreed to a trial separation in 1975. In 1982, they got divorced after knowing that they were second cousins and did not have any children from their marriage.
Meanwhile, in 1982, Giuliani met Donna Hanover, a local television celebrity, and they started dating. Following the divorce from his first wife, Giuliani married Hanover on April 15, 1984. The couple has two children.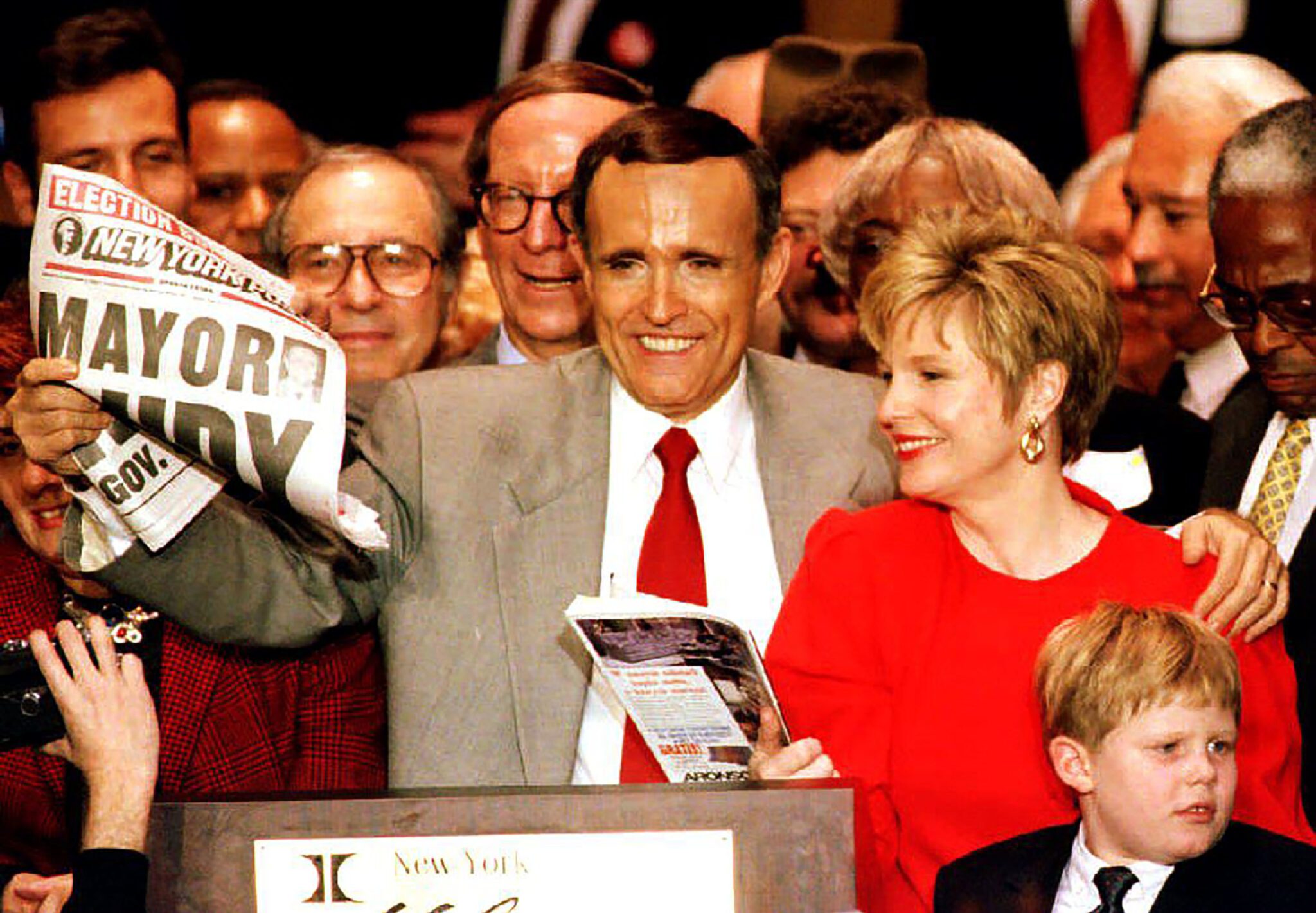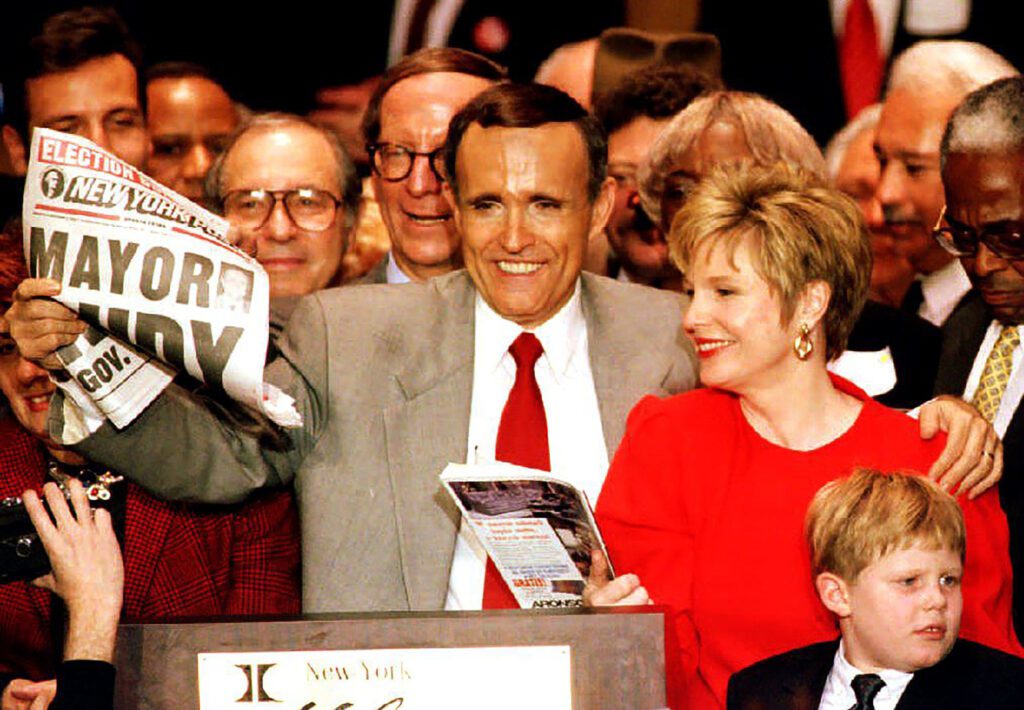 Giuliani met Judith while he was still with Hanover. In 1996, Donna Hanover stopped appearing with her husband in public amidst their marital dispute. Giuliani billed city officials for the cost of his NYPD security detail to hide his relationship with Judith from public attention.
Both the Daily News and the New York Post reported on Giuliani's affair with Judith in early May 2000. To declare his separation from Hanover, Giuliani held a press conference on May 10, 2000. Prior to that conference, Hanover had no idea of the intended separation.
On October 2000, Giuliani filed for divorce, and reportedly a public dispute was witnessed between their representatives. Following the dispute, the court outlawed Judith from seeing Rudy's children or entering the Gracie Mansion until the divorce was finalized.
During an interview on May 21 regarding his prostate cancer treatment, he said, "You don't get through treatment for cancer and radiation all yourself." Praising Giuliani, he added, "You need people to help you and care for you and support you. And I'm very fortunate I had a lot of people who did that, but nobody did more to help me than Judith Nathan."
Giuliani and Hanover got their divorce finalized in July 2002 post his retirement from mayoralty, making Giuliani pay a huge sum of $6.8 million as a settlement while granting full custody to Hanover. After the legal battle, Giuliani made Judith, his legal wife.
After 15 long years of marriage, on April 4, 2018, Judith filed for divorce from Giuliani.
Reportedly, in Oct 2020, Giuliani disclosed his romantic relationship with Maria Ryan, who was alleged by Judith to be romantically involved with her husband during their marriage. Maria, serving as a nurse practitioner and hospital administrator, was married to Robert Ryan, who was a veteran of the U.S Marine Corps.
Rudy Giuliani was sued by ex-wife Judith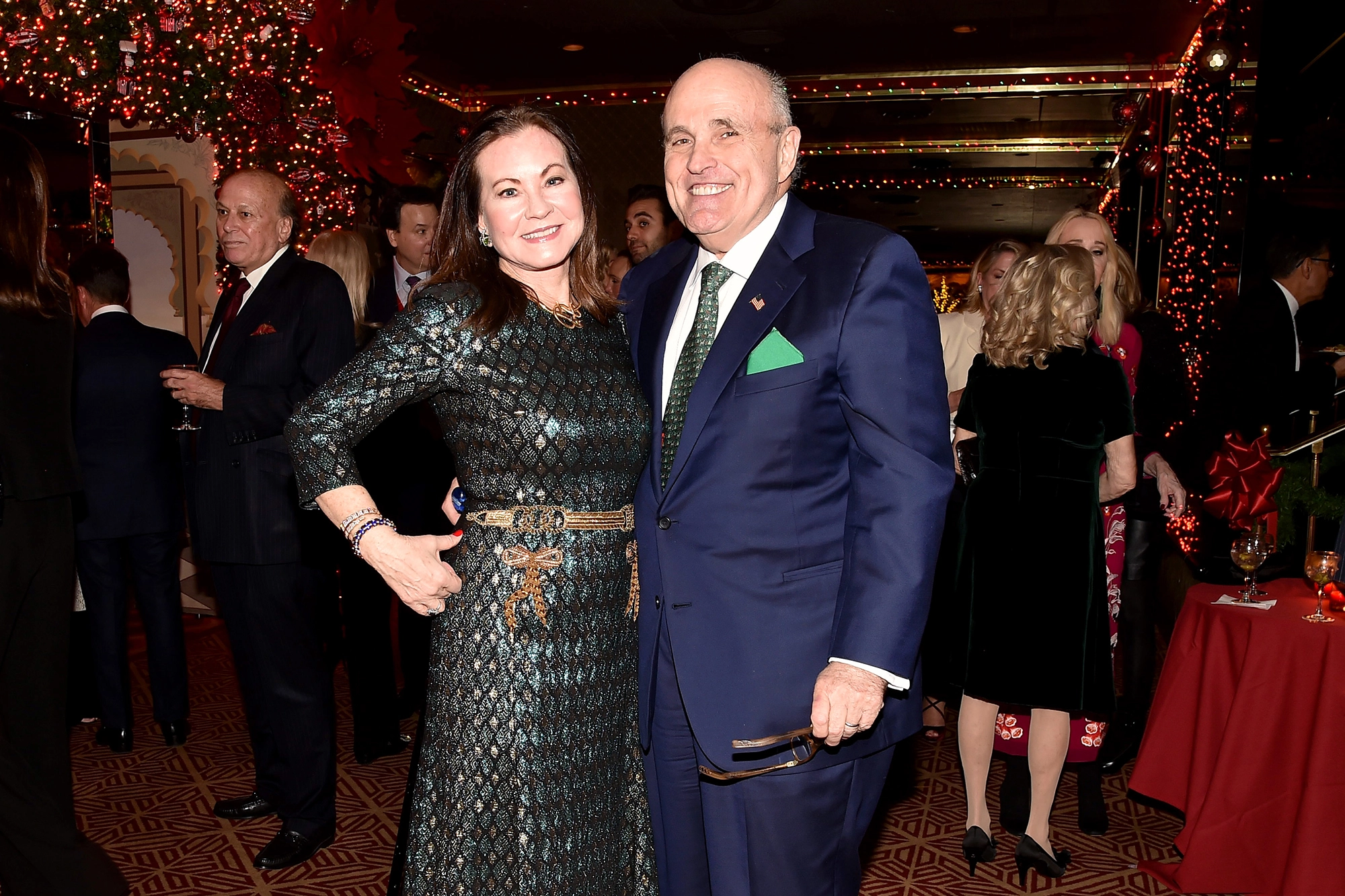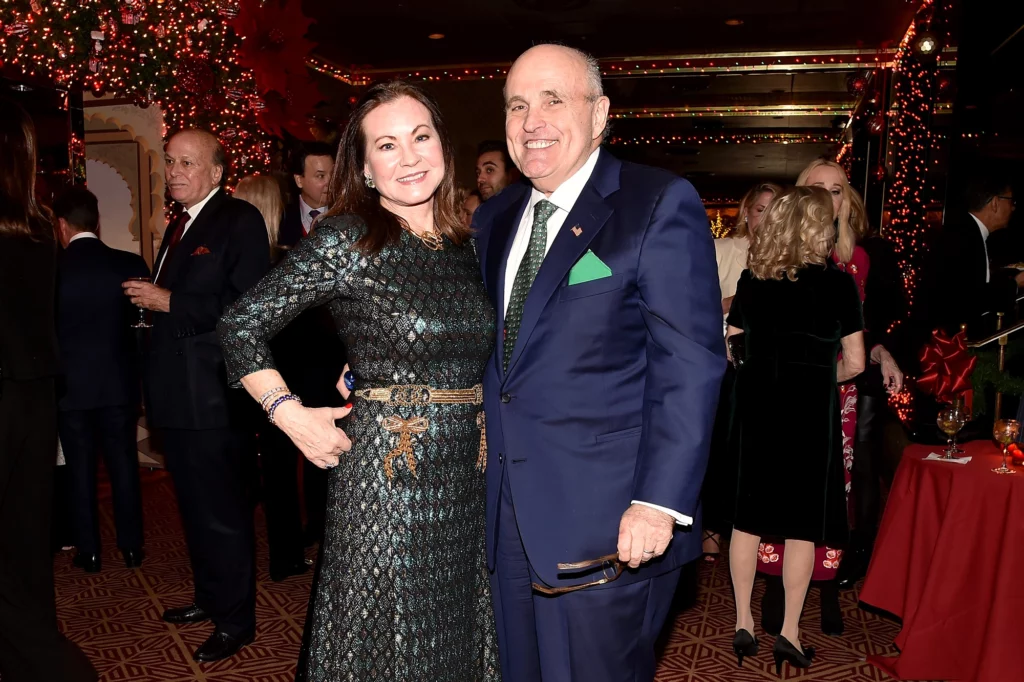 Rudy Giuliani admitted to owing his ex-wife money — but called her lawsuit claiming he's withholding $260,000 a "gross exaggeration" during a hearing in Manhattan court.
Judith Giuliani alleges Rudy Giuliani of denying $262,000 he should have paid her as per the terms of their divorce settlement for the properties like their Palm Beach, Fla., house, housekeeper, and private club stipends.
Judith accused Rudy of owing her $140,000 for his property on South Lake Drive in Palm Beach. The extravagant condo was launched in 2019 for a sum of $3.3 million. It wasn't sold, but Judith claims in the papers that Rudy "owes me $200,000 whether or not the property was sold" under the divorce settlement and alleges he only paid her $60,000.
Meanwhile, she also made an interesting statement regarding being forced to bail Giuliani out to the tune of $70,000, saying, "I had no choice but to pay his share of the dues … to remain in good standing with the clubs." She added that she wanted the money back.
He's also alleged to pay up to $5,000 a month for her to have assistance, including an assistant or housekeeper. She claims in the documents saying that he now owes $45,000 in returned pay for the help.
After skipping court hearings, Rudy Giuliani might face jail time if he can't pay his ex-wife Judith the alleged amount, says Manhattan judge.
Despite his recent struggles, Judith is confident Rudy has the means to pay off the $262,000.
You may also like –

Subscribe to Email Updates :