Senator Ted Cruz smears Attorney General Garland over Trump's classified document decision.
Let's read what the senator said about Garland regarding his rulings on the former president's classified records.
Ted Cruz Smears AG Garland Ahead Of Trump Classified Docs Decision
The United States Senator of Texas, Ted Cruz, spoke his heart out about Attorney General Merrick Garland for his decisions in former president Donald Trump's potential mishandling of classified documents.
Also, See: Colin Allred to Challenge Sen. Ted Cruz for Senate Seat
Amid the Justice Department's investigation into Trump's classified documents, Ted Cruz attempted to draft a possible indictment around Garland and stated that he is not on the Supreme Court.
Lawyers for Trump asked for a meeting with top Justice Department's investigation officials in Washington, D.C., to discuss the former president's indictment issue. Attorney General Garland was also expected to attend the meeting and was reportedly absent.
Also, See: Donald Trump Sued Michael Cohen, Former Lawyer for $500 Million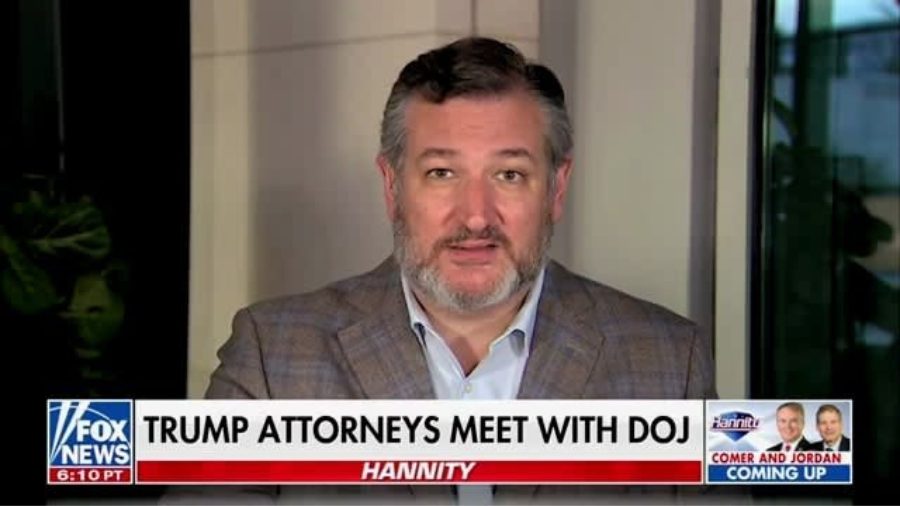 Over the news, smearing the top law officer as partisan and corrupt, Ted Cruz commented," Mark my words-I believe Merrick Garland will indict Donald Trump." The Texas senator added," He wants to indict Trump because he hates Trump. He hates him. Garland is angry that he was not conformed to the Supreme Court. He wants to indict him."
Though it was Senator Mitch McConnell in 2016 as Senate Majority Leader, who did not consider then-President Barack Obama's nomination of Garland to the high court several months before the 2016 presidential election, Ted Cruz insisted that Garland might want to indict the former president to retaliate against his move of not supporting the attorney during his presidency.
Cruz said he assumes that Trump will be indicted for obstruction of justice for hiding the classified documents. The Justice Department is investigating Trump's clarified documents to determine whether the former president illegally retained the documents taken with him from the White House to his Florida residence, Mar-a-Lago, after the end of his presidency and whether he attempted to restrict government efforts to get the classified documents back.
Also, See: Trump To Deliver Mar-a-Lago Speech After Arraignment
Attorney General Garland said he had approved the judgment to seek the warrant and unseal the classified records because of "substantial public interest."
Garland also appointed special attorney Jack Smith to investigate the classified documents after Trump announced his 2024 presidential run in November 2022. However, the federal grand jury will make the final decision.
Also, See Arrest Warrant for Donald Trump – Everything you need to know.
According to many sources, a federal grand jury in the Justice Department's investigation is expected to meet in the coming week in Florida. Also, the sources familiar with the investigation substantiated that Jack Smith's special prosecutors presented evidence and witnesses before a grand jury in Washington, D.C., for months. But the investigation has been restricted in recent weeks at the courthouse.
Also, See: Trump to appear by video to hear order barring him from disclosing evidence.
As the Justice Department has not commented on the status of the investigation, it is yet to specify how the evidence will affect the investigation in Washington or whether Smith's prosecutors are prepared to seek Trump's indictment in either jurisdiction.
Also, See: Donald Trump and E. Jean Carroll Controversy Explained
The former president has been indicted in New York for hush money payments, but this case significantly differs. If Trump is indicted, it would be the first time a former president has been accused of a federal crime. However, Trump is adamant that he has not broken any laws. He criticizes Smith and the Justice Department, labeling the investigation a politically motivated smear campaign against the 2024 presidential candidate.

Subscribe to Email Updates :