According to the Human Services Department, Medicaid benefits have been unwinding. Since New Mexico has the highest rate of Medicaid recipients nationwide, people must renew their SNAP and Medicaid benefits.
The Human Services Department wants people to renew Medicaid and SNAP
Cabinet Secretary Delegate for the Human Services Department, Kari Armijo, stated, "Our job at the Human Services and the Health Care Authority is to support them, so that's our primary focus."
She feels that Medicaid and the Supplemental Nutrition Assistance Program are essential for many people in the state. HSD thinks it's more crucial than ever, with over 900,000 individuals using services to deal with food insecurity and poverty.
Also, Read – Oregon Invests in Children's Nutrition with New SNAP Benefits
"This is the number one priority of our agency right now is really protecting our customers and making sure they know what to do during this time frame," Armijo stated.
If you're an existing customer of the Medicaid program, you can get a free phone without investing any money. Click here How to get Free Phone with Medicaid and secure a new phone.
She and several staff members are pointing out their website with extra options to sign up and learn more. In addition to paying attention to their mail, recipients of Medicaid or SNAP benefits must update their personal information to renew their benefits.
"If a customer receives a turquoise envelope, we want them to pay attention to it," Armijo stated.
Armijo stated, "We're really going to continue to focus on those things. We think these things are influencers for health care outcomes."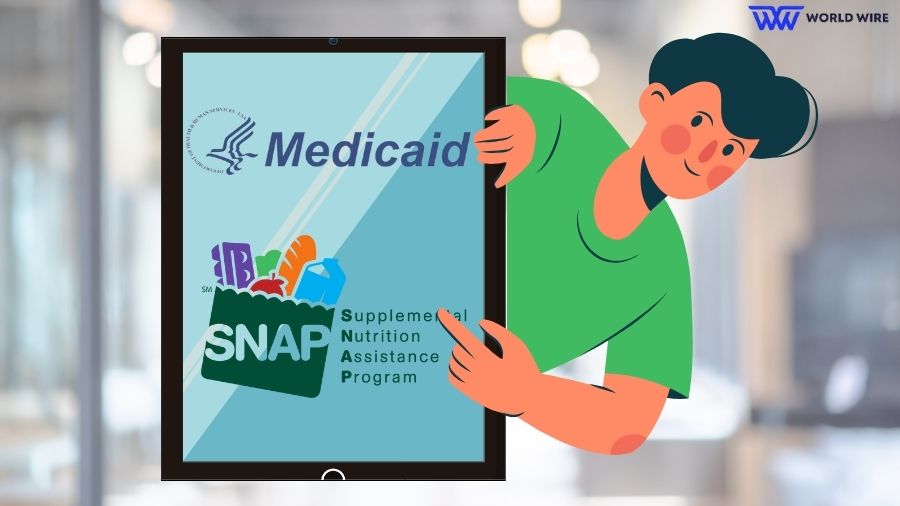 Check Out Other Headlines – Social Security Overpayment Solutions: A Must-Read
Customers must complete these steps as part of a three-step process to renew benefits. They are:
Updating your contact details
It is to ensure you receive vital notices about SNAP and Medicaid renewals. To update your contact details, visit https://renew.hsd.nm.gov/ and use the chat with us option.
Pay attention to receiving Your Turquoise Envelope
When renewing your SNAP or Medicaid, the Human Services Department (HSD) of New Mexico will send you a turquoise envelope. Check for email or text updates if you have subscribed to receive HSD electronic notices.
You may also like – How To Renew My New Mexico Food Stamp Online.
Complete the Application for Renewal
After receiving notification, finish your renewal application by signing in at yes.state.nm.us. And selecting the Renew My Benefits option. To maintain your benefits, you must finish your renewal application.
Read the Latest news – Project 10Million: Making College Dreams a Reality.
The three mentioned above are the Renew NM Checklist. Customers have been given 75 days to renew their benefits. So keep in mind the sooner it's done, the better.
If you have any queries regarding this renewal procedure, Contact 1-800-283-4465, Monday through Friday, from 7 a.m. to 6:30 p.m. MT for assistance.
Signup For Our Newsletter