SNAP is a federal program administered by ODHS that offers food assistance to almost a million low-income families and individuals in Oregon who qualify, many of whom are elderly or disabled. Benefits, including Medicaid, SNAP, financial assistance, and child care, are available to Oregonians in need.
For young children whose families received Supplemental Nutrition Assistance Program (SNAP) benefits between September 1, 2022, and May 11, 2023, the Oregon Department of Human Services (ODHS) will provide additional food assistance.
For 99,000 young children in Oregon, these additional food benefits will provide $43 million in food assistance.
Also, Read-Eligible households could receive a Broadband Discount.
The director of ODHS Self-Sufficiency Programmes, Claire Seguin, stated, "We are grateful to have been able to provide more than a $1 billion in addition food benefits to children and students in Oregon since 2020. As communities continue to be affected by COVID-19 and the rising cost of food, we know that many families are experiencing hardship and are struggling to get enough healthy food for themselves and their children. We encourage anyone who is struggling to meet their basic needs to contact our partners at 211, the Oregon Food Bank, and their local Community Action Agency for support during this difficult time."
P-EBT Food Benefits Eligibility
The family must have received SNAP benefits between September 1, 2022, and May 11, 2023.
Families with children of five years old or younger are qualified for additional food benefits.
The family was receiving benefits from SNAP.
Between September 2022 and April 2023, families will receive an additional $67 food benefit per child each month; in May 2023, the benefit will be $30. Families with qualifying children can earn an additional $566 in food benefits.
Suppose you're a legal resident of Oregon. In that case, you can also get a free phone through the government assistance program. Click here to Apply for free Government Phone in Oregon without investing money.
How will children benefit from P-EBT Food Benefits?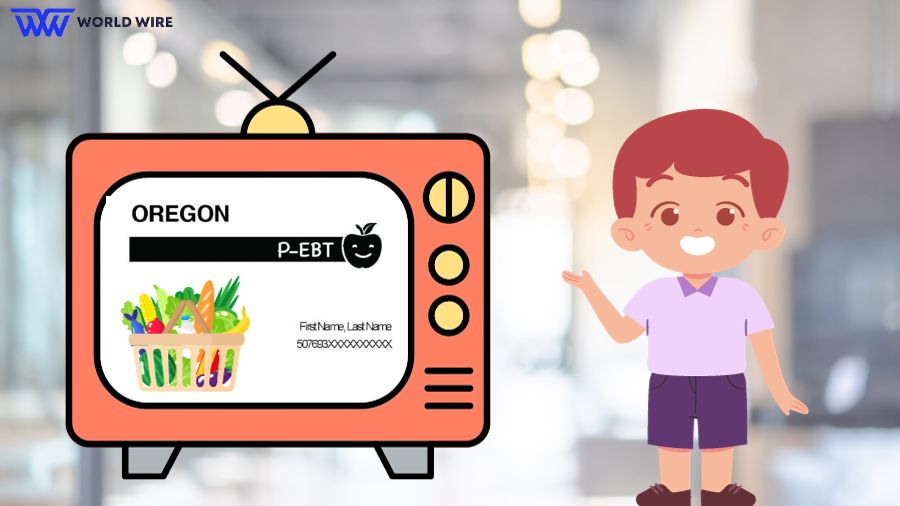 On October 17, families receiving SNAP benefits will have access to P-EBT food benefits on their EBT card.
Families no longer eligible for SNAP assistance will receive a P-EBT card with their food benefits on it through the mail. The upcoming weeks will see the arrival of these cards in the mail.
Check Out Other headlines – TessPay's FinTech Platform Drives Funding for ACP Participants
What does P-EBT Stand for?
To assist children in Oregon in receiving adequate wholesome food, Oregon has provided P-EBT food subsidies totaling around $1 billion since 2020.
A part of the COVID-19 pandemic response is Pandemic EBT (P-EBT). Children whose access to sufficient and high-quality food may have been hampered by COVID-19 can get P-EBT money.
P-EBT is a collaborative program between the Oregon Department of Education (ODE) and the Oregon Department of Human Services (ODHS).
Families can call the P-EBT Call Centre at (844) ORE-PEBT or (844) 673-7328 if they have particular queries concerning their child's eligibility or P-EBT card.
What's More – DeSantis to South Carolina: Is a 2024 Presidential Run in the Works?
English, Spanish, Russian, Vietnamese, Somalian, Mandarin, and Cantonese are the seven languages offered by the P-EBT Call Centre, which is open Monday through Friday from 8 a.m. to 5 p.m. Pacific. For more languages, callers can also ask for translators.
To learn more about the P-EBT program, please visit https://www.oregon.gov/odhs/food/pages/pebt.aspx.
Signup For Our Newsletter