The Republican Presidential candidates are struggling against former President Donald Trump's dominance in the 2024 presidential race.
Here are the details of the news.
Trump's GOP Opponents Have No Answer for His Dominance
Former United States president and 2024 presidential hopeful Donald Trump has made the presidential race extraordinarily challenging for other Republican candidates by maintaining a constant lead in the polls for the GOP nomination.
The decreasing number of qualifying candidates for the GOP presidential primary debate indicates the strict competition for the race.
Only five candidates could qualify for the third debate, which took place in South Florida on Wednesday, as compared to seven and eight in the second and first debates, respectively.
As a presidential candidate, Florida Governor Ron DeSantis, who is following Trump second, is finding it difficult to cross the former President's polling number.
At the same time, former South Carolina Governor Nikki Haley is becoming famous with rising polls while biotech entrepreneur Vivek Ramaswamy, who gained popularity after the first GOP debate, is falling in his poll numbers.
DeSantis is Haley's major rival in the battle for second place. He leads her by a small margin in Iowa while following her in New Hampshire and South Carolina. The Florida Governor's campaign is investing time and resources to lead against Haley to clear the path to Trump.
Trump leads Haley by more than 30 percentage points in Iowa, New Hampshire, and South Carolina and around 50 percentage points nationally.
Haley and DeSantis are battling for second place. But both seem to lack a clear strategy for competing with the former President.
Haley campaign spokeswoman Olivia Perez-Cubas has said, "I think it is doing what we are doing. You do as well as you can in Iowa.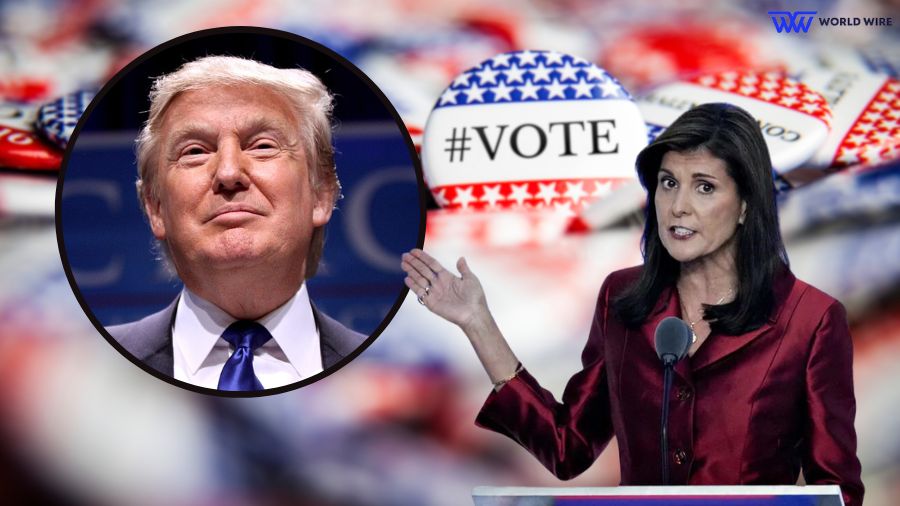 You go into New Hampshire eight days later, and you do as well as you can in New Hampshire. The field is consolidating. It is already consolidating, and then she enters South Carolina. It's not going to happen overnight. But for us, it's slow and steady."
DeSantis's challenge is far greater than crossing Nikki Haley. He has to gain enough donors and polling digits that he could participate in the upcoming fourth GOP debate while also planning to score more than Trump in important early-voting states.
A top DeSantis adviser, Ryan Tyson, said, "We are actually going to let people show up and make a decision. That's where this begins, and we really like what we're seeing on that front."
Some candidates, such as former New Jersey Governor Chris Christie and North Dakota Governor Doug Burgum, have remained highly unrecognized throughout the race, and some candidates have unexpectedly withdrawn from the Presidential battle as they could not gain a significant place in the polling.
This includes former Vice President Mike Pence, who suspended the 2024 presidential bid last month, and South Carolina Sen. Tim Scott ended his Presidential bid citing a low poll score.
The current scenario shows none of the GOP presidential candidates could presumably overcome Trump's dominance in the 2024 race.
In the past 10 days, national polls and surveys of key battleground states show that the former President continues to lead both the Republican primary and the general election.
Trump is facing four criminal lawsuits. However, his legal issues have not affected his candidacy for the White House, and he is still the favourite candidate for the 2024 presidency.

Subscribe to Email Updates :