The entrepreneur and the 2024 Presidential candidate Vivek Ramaswamy said he would pardon President Biden's family if he becomes President next year as the candidate draws attention to his governing style.
Here are the details of the news.
Vivek Ramaswamy Says He Won't Prosecute The Biden Family If Elected
On Sunday, Republican presidential hopeful Vivek Ramaswamy said he would not prosecute U.S. President Joe Biden and His family if elected President in 2024.
In an interview at Fox News Sunday Morning Futures, Ramaswamy pictured his initial days in the President's office. He indicated he would not charge Biden's Family and would focus on stimulating the U.S. economy and ending the war in Ukraine.
Ramaswamy said, "But what I said, let me fast-forward to January 21, 2025: My second day in office, after we issued those pardons and set into motion shutting down the FBI, not just reforming, actually restoring the integrity of our government."
Also, read the news "Biden warns of China's 'debt trap diplomacy'"
The Presidential candidate continued, "The question is, is the next thing that I want to do after we have set our nation forward is focus my agenda on persecuting or prosecuting Joe Biden or his family? My answer to that question is no. I'm going to be focused on stimulating the economy, ending the war in Ukraine, and declaring independence from China. That is how we win as one nation."
"So, no, I'm not going to be guided by vengeance and grievance. I'm going to be guided by integrity. But the first step to getting there is there can be no reconciliation without truth. We have to get to the bottom of including that bribe. I believe paid to the Biden family, how that is tied to our war in Ukraine and the support in Ukraine, get to the bottom of that first," added Ramaswamy.
Earlier in June, the Presidential candidate vowed to pardon former President Donald Trump after being indicted with 37-count felony charges for his alleged mishandling of classified documents after leaving the White House in 2021.
Also, read the news "Ramaswamy: Trump not to blame for Jan. 6"
Ramaswamy tweeted, "It would be much easier for me to win this election if Trump were not in the race, but I stand for principles over politics. I commit to pardon Trump promptly on January 20, 2025, and to restore the rule of law in our country."
Both former and current presidents have faced an investigation by special counsel for the discovery of classified documents at their residences after leaving their respective offices.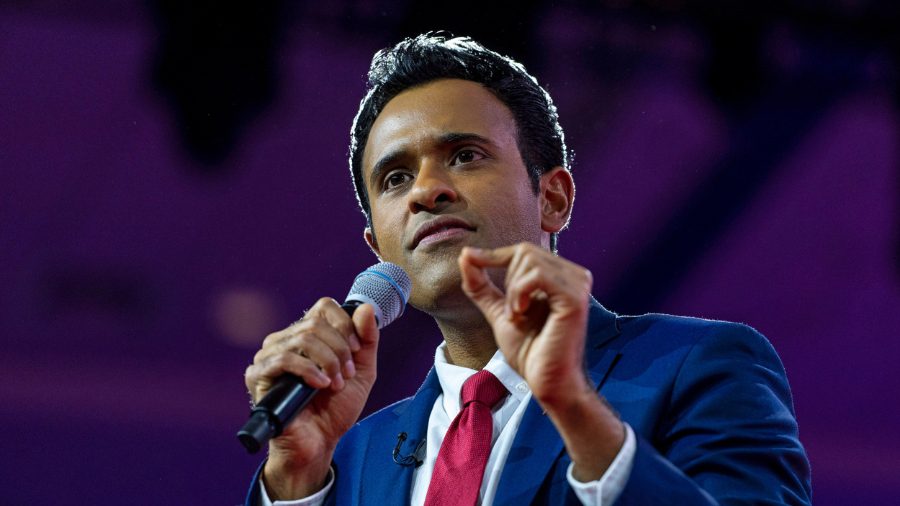 Some classified records were found between November 2022 and January 2023 at Biden's Wilmington, Delaware, home dating from his time to his vice presidency in the Obama administration.
Also, read the news "Joe Biden Orders release of federal Aid for Hawaii"
While Biden handed over the documents to investigators, saying, "We're fully cooperating and looking forward to getting this resolved quickly," Trump, in contrast, constantly attempted to hide the documents and represented false statements about the records following which the former President faced the indictment.
Ramaswamy, 37, is running as the youngest candidate against twelve other Republican candidates for the 2024 Presidential nomination.
He is one of the six candidates who qualified for the first Republican Presidential debate scheduled on August 23, 2023, in Milwaukee, Wisconsin.
Also, read the news "Trump Explains Why He May Not Appear On Primary Debate Stage"
The son of Indian immigrant parents has made his name through the biotech industry and has become extensively famous recently, especially among conservative Christians.
The most recent polls showed Ramaswamy in third position with 8% among potential Republican primary voters after Trump at 59% and Florida Governor Ron DeSantis at 16% of the voting.

Subscribe to Email Updates :