In a recent interview Tech Entrepreneur Vivek Ramaswamy said Trump should not be blamed for Jan 6 attack.
Here are the details of the news.
Vivek Ramaswamy Says Trump Not to Blame for Jan. 6 Capitol Attack
In an interview with The New York Times, former Republican Vivek Ramaswamy, who now identifies as a political independent, expressed his belief that former President Donald Trump was "responsible" for the Jan. 6 Capitol attack but not "to blame."
Ramaswamy thinks that censorship caused January 6, but President Trump's behavior was not respectable. He mentioned an article he co-wrote about how Facebook and Twitter banned Trump and his supporters, which he believes violates free speech.
Also, read the news about "Ex-Trump appointee Federico Klein found guilty on January 6 Capitol Attack."
According to his statement, Trump's words and behavior prior to the attack created an atmosphere of violence, although he did not explicitly encourage his supporters to storm the Capitol.
This opinion is also held by other Republicans who believe that Trump's actions contributed to the attack, but he did not directly call for it.
Also, read the news about "Trump to Return to Erie for Rally on July 29."
Ramaswamy thinks blaming Trump for what happened on January 6th is not helpful. He believes Americans' frustrations on that day were caused by COVID-19 lockdowns, vaccine mandates, and the 2020 election, which must be addressed.
Ramaswamy thinks that when people feel they cannot express their frustrations, they may resort to destructive behavior, as happened on January 6th.
Also, read the news about "Watch and Book Ticket for 2023 Lincoln Dinner, Iowa with Donald Trump."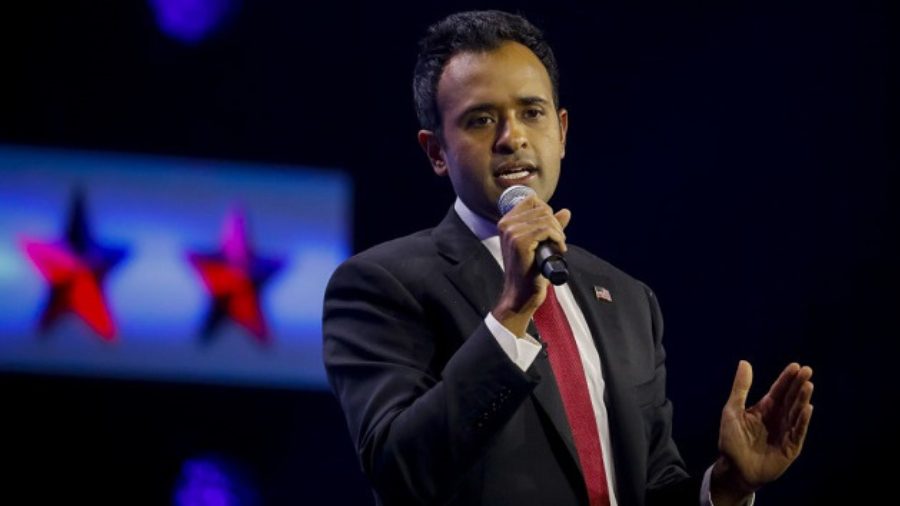 Despite this, Ramaswamy criticizes Trump's refusal to accept the election results in his book, "Nation of Victims: Identity Politics, the Death of Merit, and the Path Back." He describes it as a dark day for democracy and highlights Trump's claims of election theft and his consideration of future executive office runs as problematic.
The House Select Committee investigating the Jan. 6 insurrection has stated that Trump was "personally involved" in the attack's planning and execution.
Also, read the news about "What Ron DeSantis had to say about Trump's Jan 6 charges."
The committee also stated that Trump knew his supporters were armed and encouraged them to march on the Capitol. The committee's conclusions have resulted in mixed reactions from Republicans, with some accepting their findings while others believe they are politically motivated.
It remains to be seen if Trump will be held liable for his role in the attack, but Ramaswamy's remarks suggest that some Republicans are beginning to distance themselves from him.
Chris Christie, a former New Jersey Governor who has criticized Trump, said in an interview with USA TODAY that Trump was responsible for the events on January 6th.
Also, read the news "Former Trump Ally Christie Calls Him 'Liar' and 'Coward' for Touting Indictments."
Christie thinks that Trump's actions started on election night when he claimed the election was stolen without proof. He argues that Trump's words and actions, including on January 6th, led to what happened. Christie also called Trump a "coward" for not joining his supporters in marching to the Capitol during his speech at the Ellipse.
Other potential 2024 Republican presidential candidates have criticized Trump's role in the January 6th attack. For example, former South Carolina Governor Nikki Haley has said that Trump "bears responsibility" for the attack. Haley has also said that Trump should not be allowed to run for president again.

Subscribe to Email Updates :