U.S. President Joe Biden criticized China's economic situation despite his efforts to strengthen relations with the second-largest economy in the world.
Here are the details of the news.
'China's economy is a ticking time bomb,' says President Joe Biden
United States President Joe Biden denounced the Chinese economy as 'a ticking time bomb' on Thursday as the country faces multiple economic challenges.
At a political fundraiser in Utah, Biden commented on China's high unemployment rate and slow growth and declared, "China is in trouble."
Biden said, "China is a ticking time bomb," adding, "It has the highest unemployment rate going. They have got some problems. That's not good because when bad folks have problems, they do bad things."
Also, read the news "Biden to use Ukraine budget to fund Taiwan arms"
Biden's remark referred to internal economic apprehensions in China that could affect how Beijing interacts with the world. Biden also said he did not intend to hurt China and wanted a rational relationship with the country.
Although China's economy was expected to flourish in 2023 after the country's rigid Covid-19 protocols, the country's economy is facing multiple challenges, including low consumer spending (deflation), reduced exports, a high unemployment rate, etc.
Also, read the news "Biden approves federal aid for Hawaii"
Among the other challenges, the country mainly struggles with youth unemployment, which recorded 21.3% in June, similar to the small countries of Italy and Sweden.
China's Gross Domestic Product (GDP) also grew at a much slower rate of 5.5% in the first half of the year compared to the previous year.
This slower-than-expected growth rate of the world's second-largest economy can adversely affect the global economy since much of the world's production depends on China.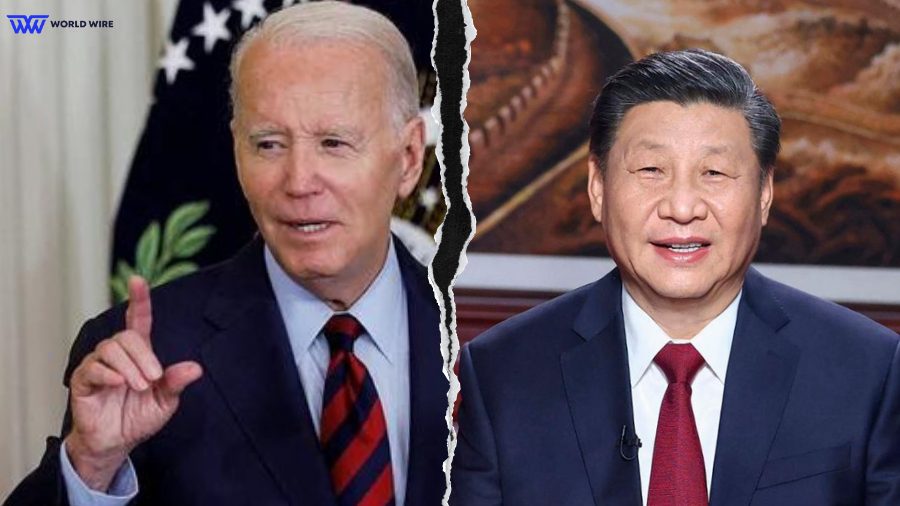 Also, read the news "DeSantis to revoke China's most favored nation status"
Biden's slamming of the Chinese economic disturbance came after the President signed an executive order on Wednesday to restrict U.S. investment in certain Chinese high-tech industries.
But the order was changed from its original draft as the U.S. President seeks to improve ties with China. In the same efforts, U.S. Secretary of State Antony Blinken visited China last week to stabilize U.S.-China relations.
Also, read the news "Trump Warned against Intimidating Witnesses."
While on one side, the U.S. government is making an effort to normalize its relationship with China, Biden's troublesome comments on the other side have further worsened the situation.
Earlier too, at a fundraiser in June, Biden commented on China President Xi Jinping calling him a 'dictator.' China marked his comments a provocation.
On Friday, White House spokesperson John Kirby said that one area of U.S. concern regarding China was the "way that they bully and coerce and intimidate countries around the world" by offering high-interest infrastructure loans and then seizing assets when countries defaulted.
Also, read the news "Trump 2020 election conspiracy case"
Chinese embassy spokesperson Liu Pengyu responded to Biden's comment without mentioning the President by name. He said, "We oppose the U.S. side seeking to make an issue of China, smearing China or talking down China's prospects."
Liu Pengyu also warned Washington against "scapegoating" Beijing and inciting "division and confrontation."
Liu Pengyu added, "China's GDP growth continued to provide important support for the development of the global economy."
The Chinese Global Times media outlet reported, "Biden made the demeaning and smearing comments to distract the domestic audience from issues in the U.S. and to boost his presidential campaign."
Also, read the news "Joe Biden seeks Obama's help for 2024 re-election bid against Trump"
The Chinese news outlets also added, "Despite recent high-level exchanges between U.S. and Chinese officials, there has been no real easing in bilateral relations between Washington and Beijing."

Subscribe to Email Updates :