Watch Breaking News with Mike Lindell and Jeff O'Donnell – Mike Lindell recently hosted Jeff O'Donnel in his podcast on FrankSpeech. They discussed a plethora of subjects ranging from election fraud to Mike's phone being confiscated by the FBI.
In this article, we will briefly explain what they talked about and how you can watch the entire podcast.
Watch Breaking News with Mike Lindell and Jeff O'Donnell
Watch Breaking News with Mike Lindell and Jeff O'Donnell – Summary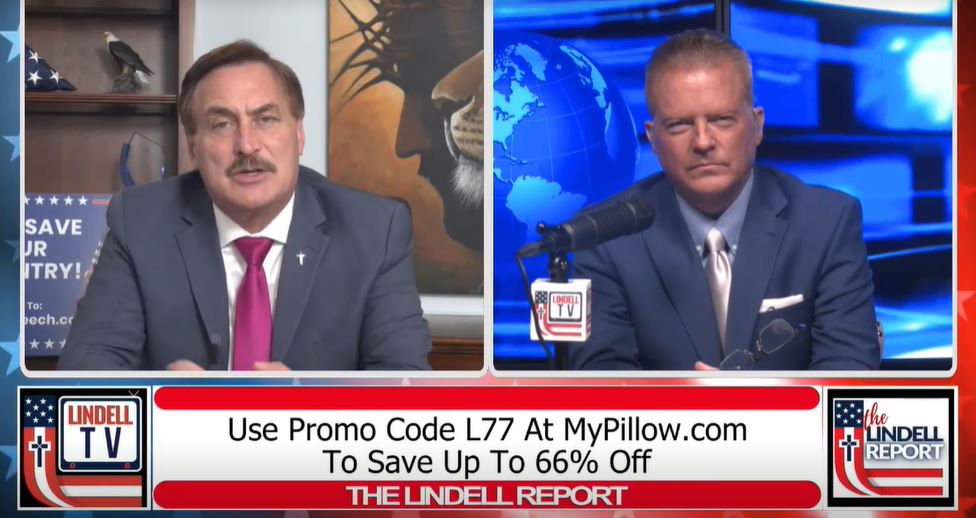 Mike began the podcast by making fun of Jimmy Kimmel, claiming that if Kimmel continued to criticize Trump, he would lose a significant portion of his following.
Moreover, he contrasted him to Bill Maher, claiming that he had recently called Maher to be on his show and that, compared to Jimmy, Maher is a far superior comedian and interviewer.
He then brought up Jeff O'Donnel and said he was a 40-year cyber expert, and they both kicked off the episode by discussing Mike's recent encounter with Clay Clark at the rally and the thousands of people that showed up to hear them out. So many people were trying to enter the theatre that many were turned away.
Mike claimed that he sat at a place for three hours while posing for photos with supporters, but the crowds made it seem like the line would never end.
Finally, Mike explained how the FBI had taken his phone. He reported that a judge in Minnesota had ruled against his attempt to retrieve his phone and was never given an explanation for why his phone was taken, and he was called to testify.
He claimed he lost a lot of business opportunities due to the seizure of his phone, which contained all of his official work. Because he was unable to cloud-save the photographs on that phone, he said, he had lost many precious memories.
He said that they were looking for phone calls that never actually took place. He noted that the judge had made it apparent that he was not charged with anything.
Following this discussion, Mike and Jeff lamented the increasing bias in tabloid newspapers. According to Mike, these publications only publish half-truths because they don't want his tale publicized. He said that the newspapers would use his name in the headlines but that readers would need to pay for a subscription to access the full stories. This is the worst kind of business, he says, because it makes money off of the news that people care about.
Those in authority, he claimed, had turned the FBI into a tool to be used against the populace. He drew parallels to the 5.1 million ballots used to steal the election in Brazil. He claims that Brazilians are emailing him with updates and pleas for help.
He predicted that if things in Brazil aren't fixed soon, the country will go the way of Venezuela. He claimed that demonstrators were gathering outside of military facilities in Venezuela to urge the military to support the Marcenaro or risk losing Brazil permanently.
Mike has continued his investigation into the Brazilian elections by claiming to know the precise number of fraudulent votes. He claimed that three cities were chosen as targets for the devices.
But they cheated by some odd number of votes— he knows exactly how many — of 5,108,000. He explained that before the election in Brazil, a law was passed saying it was illegal to imply that Lulu had been incarcerated or had committed crimes; thus, it was impossible to speak negatively about the election.
Over there, corrupt judges are appointed by the administration, and corrupt machinery is also used. They threw in two hundred thousand phony ballots. There is no way that 39,000 people voted more than once, and a computer completed this work.
They have no valid argument if they complain that they wish to conduct an audit, and the companies would just put up a case against them for ruining their names.
Do we get to see Mike on Bill Maher's show?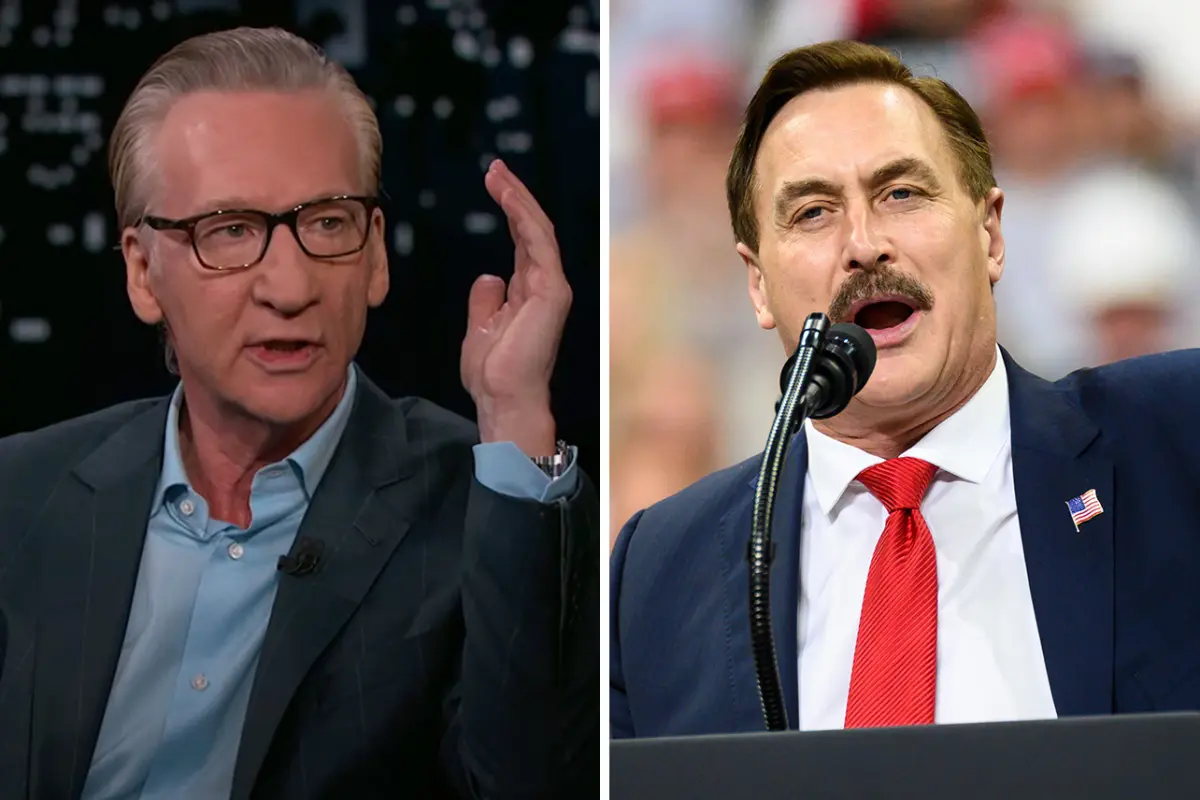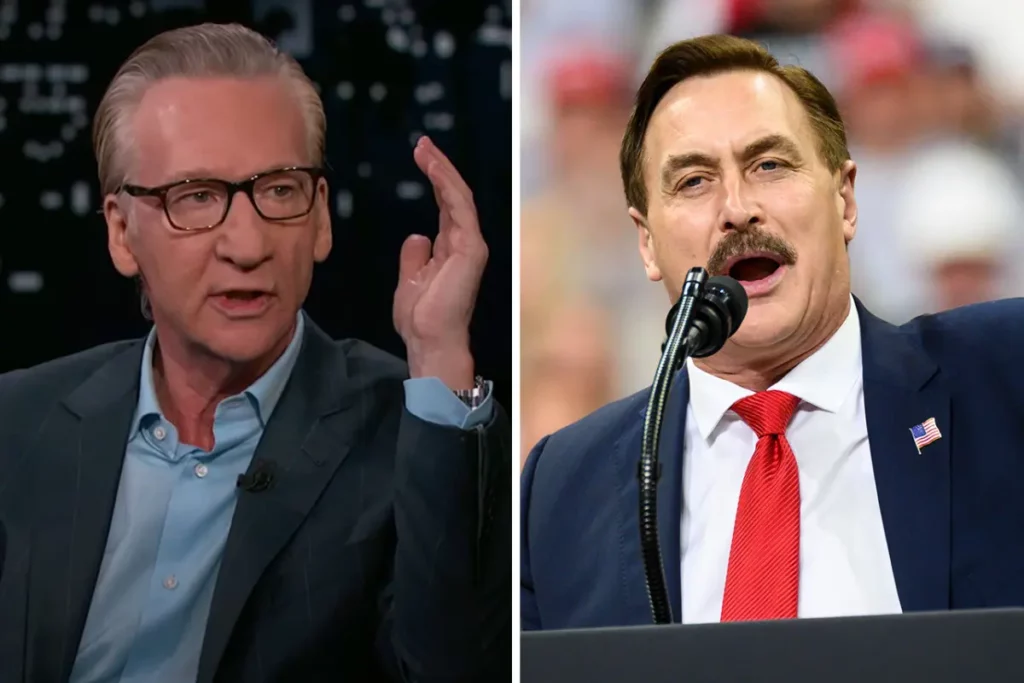 As shown on Real-Time and his podcast Club Random, Maher is not afraid to voice his unpopular opinions or to interview people who may disagree with him, such as Kellyanne Conway.
However, on Jimmy Kimmel Live, Bill Maher made fun of MyPillow CEO Mike Lindell and declined his proposal to appear on Real Time. Maher claimed that reconciling both ends of the political spectrum is the only cure for our country's troubles, but he wouldn't talk to "nutcases" like Lindell.
Kimmel showed a clip to Maher of Lindell's offer and asked his guest what he thought to which he replied by calling Lindell a lunatic. Later, he continued that one must communicate with everyone, even those with whom we disagree, and that cannot stress enough that it is okay to dislike Trump, but you can't despise all of his supporters because that's around 50% of the country.
The other half doesn't include Mike Lindell, though, as Maher put it and said that Mike couldn't come on Real Time because he's stupid.
Although Lindell has not been invited to appear on Real Time, he has appeared on Kimmel's show. In April, the late-night presenter had a bizarre interview and wasn't exactly easy on his guest,
Lindell, and made fun of him at one point by saying he expects to see Mike Lindell strolling down Hollywood Boulevard in full Spider-Man garb.
Closing Comments
We are about to wrap up this Watch Breaking News with Mike Lindell and Jeff O'Donnell article.
If you have any questions, feel free to shoot them in the comment section below. Our team will try to respond ASAP.

Subscribe to Email Updates :