Watch Save America Dayton, Ohio Rally Live Stream – On November 7, the day before the election, President Donald Trump will appear in Vandalia, Ohio, and speak in favor of America First candidates, including Senate candidate JD Vance, at Wright Bros. Aero, Inc. at Dayton International Airport, according to the president's Save America PAC.
Never Miss President Donald Trump Rally Live Stream. Subscribe with email below we will send live link in your inbox.
Watch Save America Dayton, Ohio Rally Live Stream
Those who can't attend the Save America Dayton, Ohio rally can easily watch it from the comfort of their home. We at World-Wire will live stream the entire rally on the day of the event.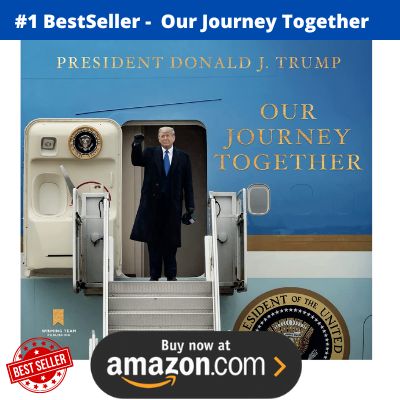 Stay Tune With Latest Conservative Talks and Updates join Telegram 

Meanwhile, we recommend you join our Telegram channel and sign up for our email newsletter to stay updated with all the updates and information about the event.
How to book tickets for Save America Dayton Rally
Visit www.donaldjtrump.com/events to register for the upcoming rally in Vandalia, Ohio, on November 7.
Remember that each phone number can only purchase two tickets, and entry is not guaranteed because seating is determined by first-come, first-served principles.
How to purchase tickets for the Trump Rally in Dayton
To book tickets for the Trump Rally in Dayton, Ohio, follow these simple steps –
Visit the official website of Donald Trump at www.donaldjtrump.com/events.
From the Upcoming Rallies section, select your city and state.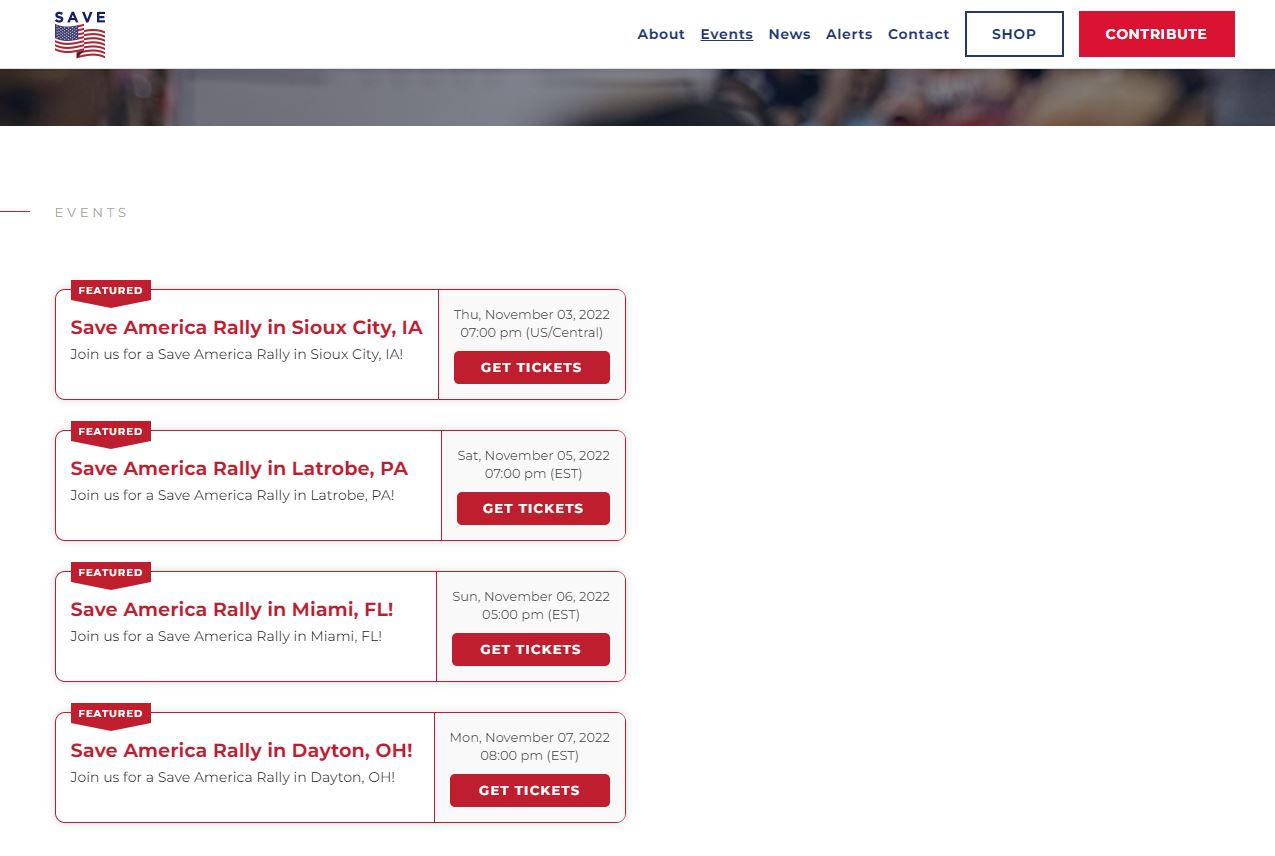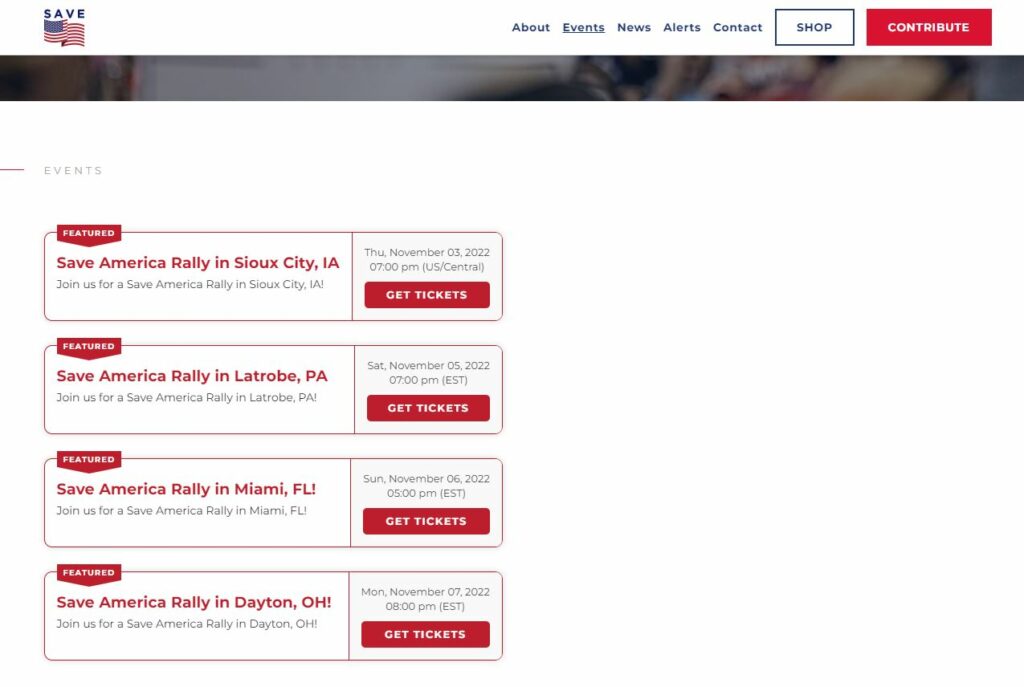 In the next window, provide your name and email address.
Enter your state and city.
Enter how many tickets you want to purchase.
Select register.
You will receive a text message on your phone with the confirmation of your ticket purchase.
Trump Dayton, Ohio Rally Schedule, Timeline & Parking Guide
On November 7, the night before the general election, a Save America event will occur at Wright Bros. Aero Inc. at Dayton International Airport.
Here is the timeline of events for the rally –
Doors open at 3:00 pm, with parking and vendor row opening at 8:00 am. The former president will speak at 8:00 pm after remarks from special guests that begin at 5:00 pm.
Agenda of Save America Dayton, Ohio Rally
According to the press release, Ohioans gave President Trump more votes than any other candidate in the history of the state, demonstrating their fervent support for him, and now Trump aims to push the MAGA agenda by motivating voters and promoting the slate of 16-0 Trump endorsed America First candidates.
Vance, a venture investor and author of "Hillbilly Elegy," and Tim Ryan are vying for Rob Portman's vacant Senate seat. The two candidates are tied in most polls among Ohioans who intend to cast ballots in November. After initial worries that he wasn't running a strong campaign earlier this summer, Vance has recovered and, since then, has benefited from Ohio voters' general dissatisfaction with Tim Ryan, the Democratic candidate, and President Biden's policies.
After receiving a last-minute primary election endorsement from the former president, Vance won the Republican nomination in Ohio. Vance had previously criticized Trump, but Trump stated in his endorsement that "he gets it now, and I have seen that in spades."
Trump is Vance's most well-known supporter, but other GOP figures like Sen Ted Cruz and Lindsey Graham have campaigned across Ohio recently to help Vance as republicans grapple with tight elections in Pennsylvania, Georgia, and other battleground states and feel Ohio is essential to regain the Senate majority.
Speakers for Save America Dayton, Ohio Rally
Trump is slated to speak at 8:00 pm on Monday, November 7, At the Vandalia rally of Save America, and other eminent speakers, including JD Vance, would take the stage before him around 5 pm.
Donald Trump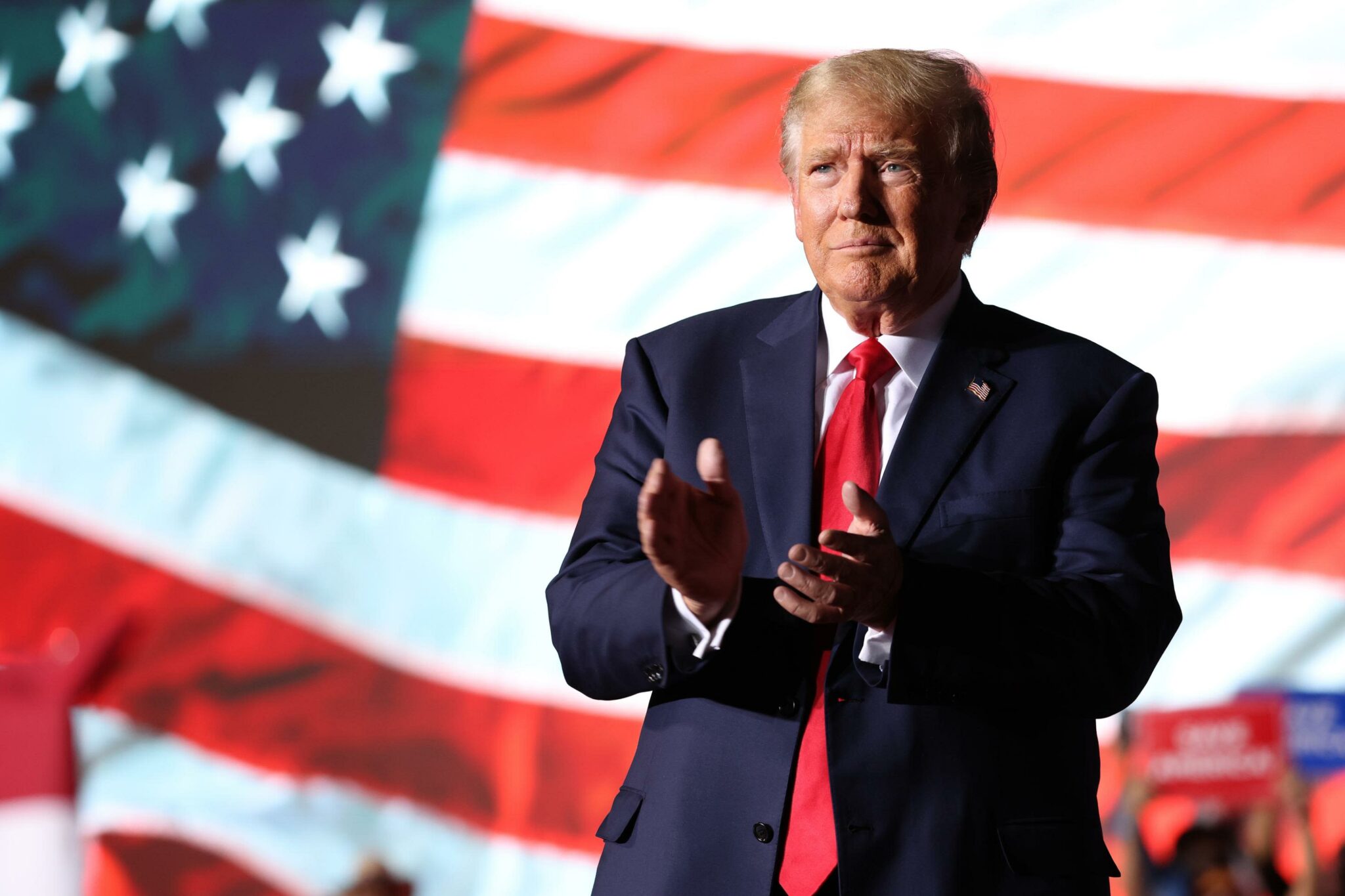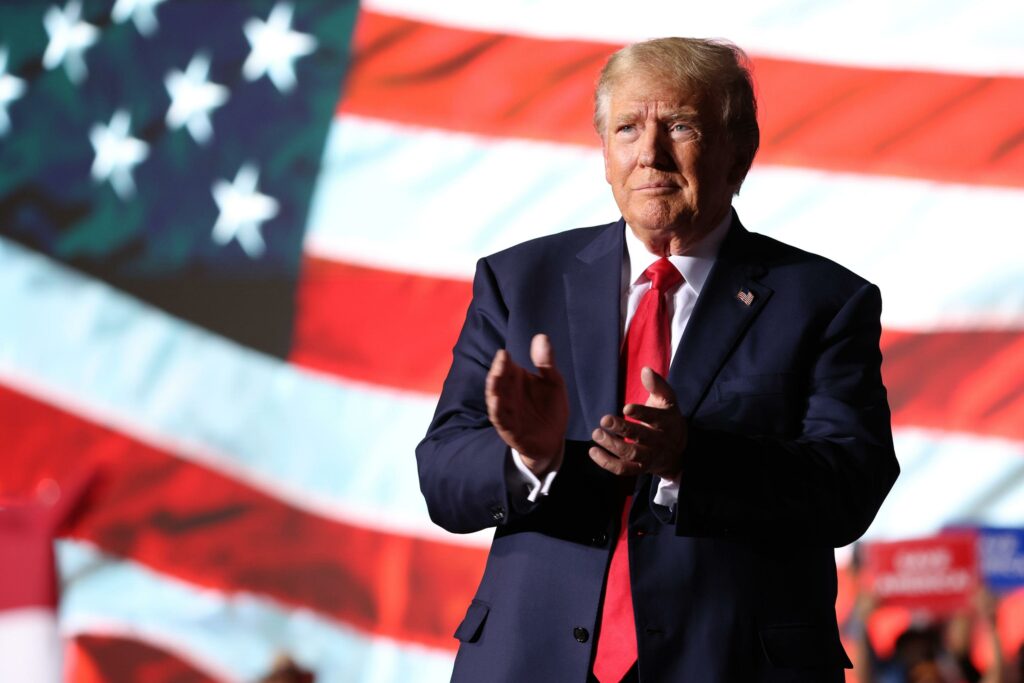 Donald Trump was the 45th president of the United States. Trump, a longtime political participant, ran for president of the Republican Party in 2016 and won the party's nomination, partnering with Indiana Governor Mike Pence. He defeated Democrat Hillary Clinton in the presidential election on November 8, 2016. Later, Trump supervised the adoption of tax reform legislation, imposed several immigration restrictions, confirmed many conservative judges, and started building the southern border's security wall.
It was widely anticipated that Trump would declare his candidacy for reelection in July, but it appears the former president would postpone that announcement until after the November elections. Trump would become the seventh president in American history to seek a comeback after leaving office if he runs for president in 2024.
JD Vance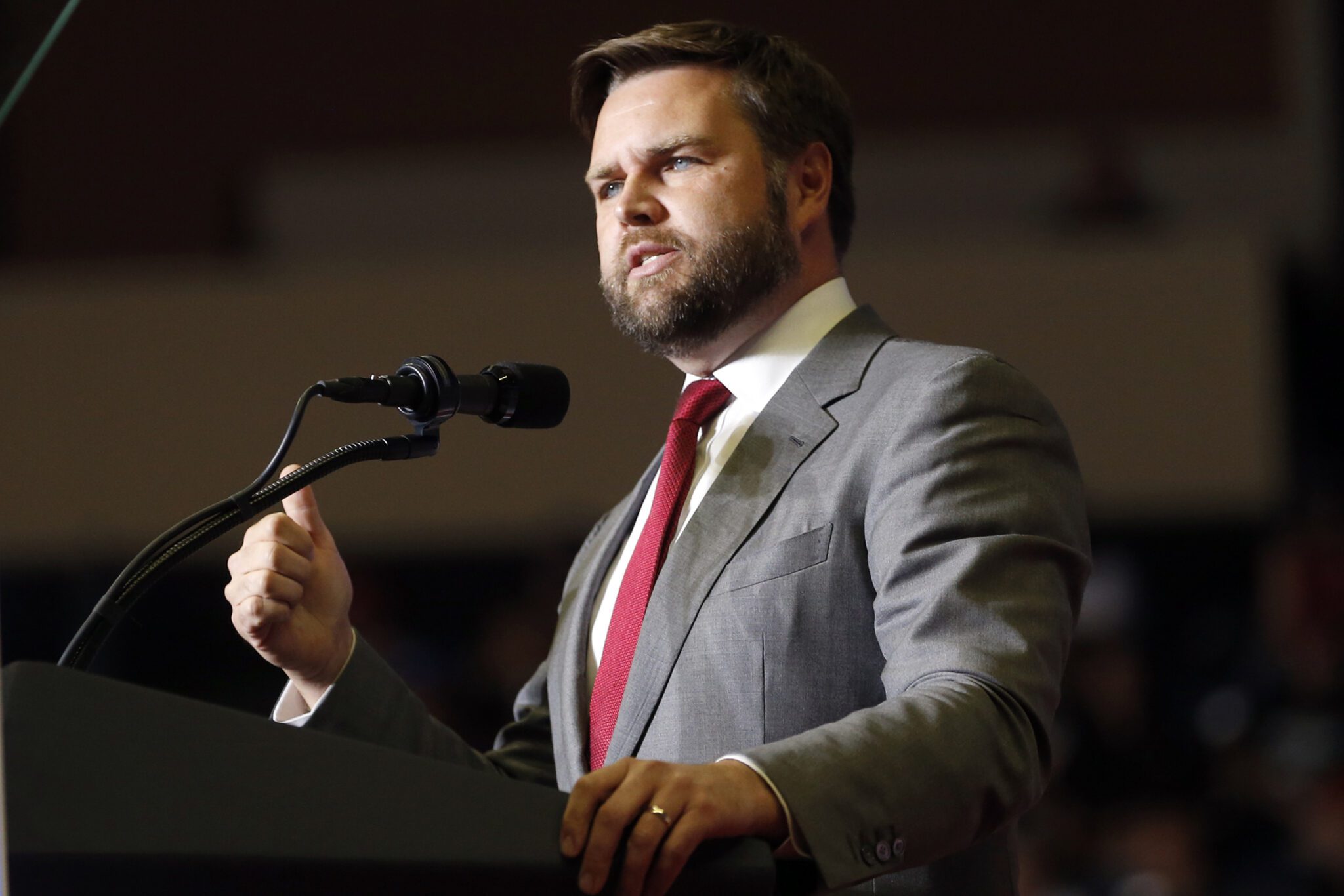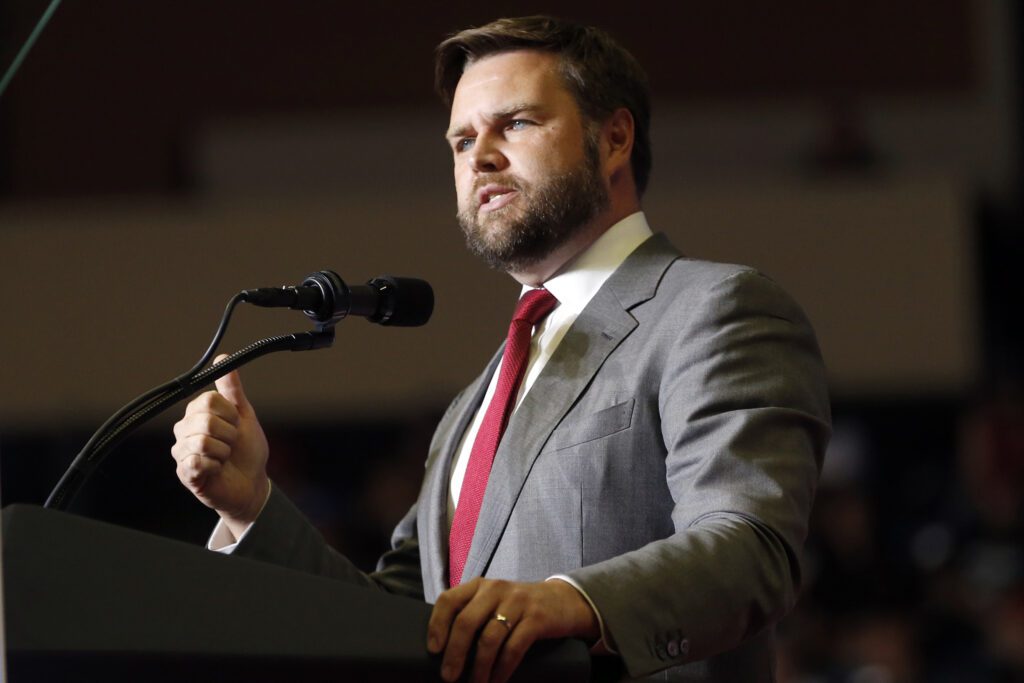 JD Vance is a politician, venture investor, writer, and American Conservative movement pundit whose book Hillbilly Elegy received a lot of attention during the 2016 presidential campaign.
JD Vance is currently vying for Rob Portman's seat against Congressman Tim Ryan (D), and the battle for the U.S. Senate between Vance and Ryan seems close, with Vance currently leading by two points in most surveys.

Subscribe to Email Updates :