Want to learn about AT&T Landline Phone Service for Seniors? If yes, then you are in the right place.
This article covers a detailed guide on AT&T Landline phone service and its benefits.
What is AT&T Landline Phone Service For Seniors?
Landline is a traditional phone service not used by the new generation as they prefer smartphones that come with advanced features. However, seniors still prefer to use landline phone services as operating them is easy.
AT&T, which offers telecommunications, media, and technology services, has come forward to assist seniors and offer landline phone services. It offers innumerable plans, including local and long-distance calling, and features like call waiting and caller ID.
Does AT&T offer Senior Discounts for Landline Phones?
Many seniors have not learned about smartphones and rely on landline phones. Seeing this, AT&T offers discounts on landline phones to qualified seniors to reduce their monthly bill by $5 to $25 a month and avail services at an affordable price. These services are available in many states, such as Alabama, Alaska, California, Texas, Mississippi, etc.
Types of AT&T Landline Phone Service for Seniors
AT&T Lifeline – This government assistance program offers discounted wireless phone service plans to eligible households. Those who qualify for this program can get a discount of up to $9.25 monthly on their landline phone service.
AT&T Digital Home Phone – This service offers landline phone connection with improved features like caller ID, call forwarding, and voicemail. You can also add international calling plans at a low cost.
AT&T Wireless Home Phone – It works with the AT&T cellular network to offer strong cellular signals on international callings.
AT&T Landline Phone Service For Seniors in 2023
AT&T lets customers opt for the home phone service that fits their needs. Some of the best AT&T landline phone services for seniors are given below –
AT&T offers traditional home phones for $44 monthly, including taxes and fees. This plan includes a residential phone number, endless local calling, reliable connection, and long-distance calling.
The Complete Choice Enhanced plan includes speed dialing, unlimited calling, a residential contact number, and more than 12 outstanding calling features. It costs $58 per month, including taxes and fees.
The government offers an 

AT&T Lifeline

plan to reduce the price of AT&T home or wireless phone services. Qualified households can get a discount of $9.25 every month on eligible voice service. Tribal households can get a discount of more than $25 every month.
Best AT&T Landline Phones for Seniors
Below, we have covered a list of the best AT&T landline phones for seniors –
AT&T CL82207 – This phone model has a call-blocking feature and can connect over 4 devices. Moreover, its illuminated keyboard and backlit LCD make it easier for seniors to use the device.
AT&T EL 52113 – This phone has a large LCD screen with 14 mins of digital answering system. It uses DECT 6.0 digital technology, thus allowing secure connectivity.
AT&T EL51203 – This device has 2 handset systems and runs on DECT 6.0 digital technology. The backlit screen makes it easy to read the text for low vision seniors.
Benefits of AT&T Landline Phone for Seniors
Landline phones might not be in trend anymore, but there are some reasons why getting AT&T landline phones can benefit you –
Security – Landline phones are safer and more secure than smartphones. It assures the privacy and security of your communication. Conversely, internet-based phones are more prone to hacking and spam calls. Seniors are the primary target of hackers, and they often become unaware victims of such spam and hacking.
Better Call Quality – Landline phones have better sound quality and clarity than smartphones. It greatly helps seniors with hearing issues, so they can easily depend on landline phones rather than hearing aids.
Reasons For Considering AT&T Landline Phone Service For Seniors
Below we have mentioned some reasons why you should consider AT&T Landline Phone Service for Seniors –
AT&T provides well-grounded phone services.
Its huge service network provides affordable prices on international calls, making it the best choice for people with family or business interests in another country.
The services are very lucid and easy to use.
AT&T lets new customers try their phone service for two weeks and also gives money back if customers aren't satisfied.
AT&T allows you to customize your home phone package according to your needs.
Way to Purchase AT&T Landline Service for Seniors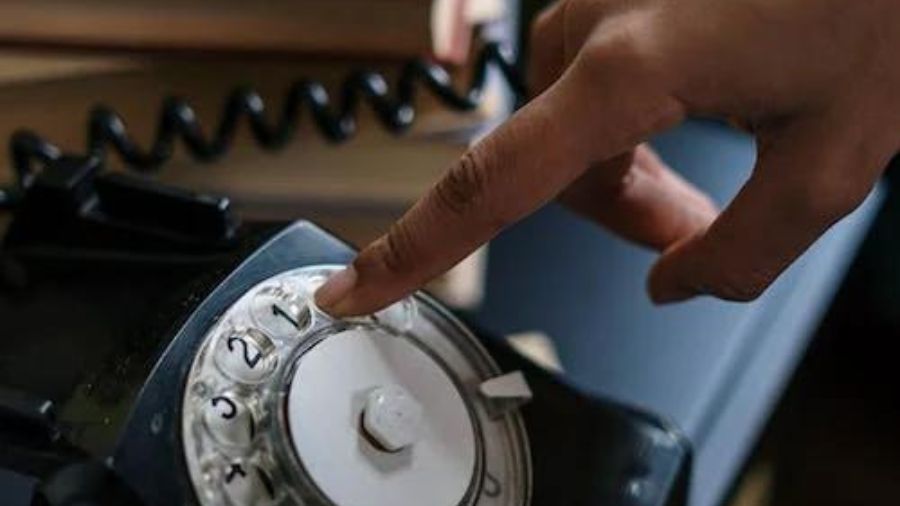 You can buy AT&T landline service for seniors in three simple ways –
Buy Online
Head over to AT&T's official website and visit the home phone page. You can use this URL att.com/home-phone to visit the page directly.
Choose your home phone and review the plans once to understand what you will purchase in brief.
Now, log in to your AT&T account. If you don't have an account, sign up by providing the information.
Now, place your order, and get it delivered within a week.
Buy From Store
Visit the nearest AT&T store.
Select the AT&T landline service that fits best according to your needs.
Proceed with the payment, and you are done!
Contact Customer Care
Another way to purchase AT&T landline service is by contacting AT&T customer support service. This service is available Monday to Friday from 7 AM to 9 PM CT. On Saturdays, you can contact them between 8 AM to 9 PM CT.
Frequently Asked Questions
Can I get a discount on AT&T Landline Phone Service through Government Programs?
You can get discounts on AT&T landline phone service as AT&T provides Lifeline discounts for qualified low-budget customers. Seniors can also get a discount via AARP.
Is AT&T's landline service reliable?
Yes, AT&T's landline service is extremely trustworthy and reliable.
How long does it take to set up AT&T's landline phone service?
Setting up AT&T landline phone service doesn't take more than 10 mins. The setting up process is very easy and intelligent.
Signup For Our Newsletter