Former United States President Donald Trump visited Miami on Tuesday to attend his first hearing on federal felony charges related to his alleged mishandling of classified documents.
Let's dig deeper to read Trump's strange actions and what he did in Miami that grabbed the headlines in the news.
Here's What Trump Did After Being Arraigned
Donald Trump appeared in Miami's federal court on Tuesday as he was summoned last week where he pleaded 'not guilty' to 37-count charges related to the discovery of classified documents at his home, Mar-a-Lago. After the 50-minute arraignment in the court, the 45th President did something unique which again differentiated him from most politicians.
Also, See: Alina Habba Says She 'Could Never Imagine' He Would Take A Plea Deal
Trump chose to hang out with the people of Miami, perhaps in an attempt to become popular among the Miami people. In his motorcade, he traveled to the famous Versailles Cuban bakery in the Little Havana district.
As soon as the former President came out of his motorcade, a crowd of people ran for him, and soon a group of patrons began praying for Trump.
In the bakery, people around Trump sang 'Happy Birthday songs since the former President turned 77 on Wednesday. He reportedly responded by quipping, "Some birthdays," and added, "The Biden administration is out of control."
Though this act is usual for the former President when making stops around the country as a presidential candidate and President. But it was unexpected amid tensions after his hearing for stringent federal charges in a classified document case.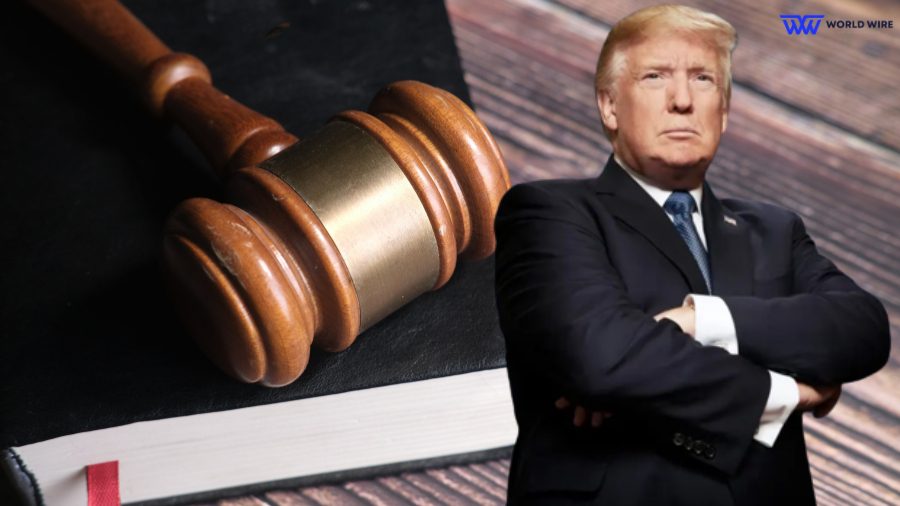 Trump faces 37 felony counts for his alleged mishandling of classified documents after he left the President's office in January 2021.
In his indictment unsealed last Friday, the Justice Department accused Trump of keeping classified documents in boxes stored at his Mar-a-Lago resort in Miami, including in a bathroom and shower, his bedroom, and his ballroom.
Also, See: Trump 49 Page Indictment Download PDF & Read Online [Easy Steps]
According to the DOJ, the documents contained information on U.S. nuclear programs, weapons and programs, potential vulnerabilities of the U.S. and its backers to a military attack, and plans for potential retaliation in response to an attack.
Also, See: Kevin McCarthy says Trump indictment marks a 'dark day' for America.
After he left the courtroom in Miami, Trump addressed the people and promised 'Food for Everyone' as he shook hands, clicked photos, and talked with his supporters at Versailles, including MMA fighter Jorge Masvidal.
Trump's act of coming with the people of Miami is believed to be another political strategy to win peoples' support and empathy.
After his Miami visit, the former President is reported to travel back to his golf club in Bedminster, New Jersey, on Tuesday, where he is expected to deliver a speech.

Subscribe to Email Updates :