Donald Trump's attorney Alina Habba said he would not take a plea deal for his federal indictment in handling classified documents, claiming he had done nothing wrong.
Let's read what more the attorney added about the former President's indictment in her interview.
Alina Habba Says She 'Could Never Imagine' He Would Take A Plea Deal
In an interview on Fox News, former president Donald Trump's attorney Alina Habba said she could never imagine Trump taking a plea deal concerning his indictment for handling classified documents. She said people only take plea deals if they did something wrong, which she claimed Trump did not.
The Department of Justice (DOJ) charged the former President in a 37-count, 49-page indictment last week over his mishandling of classified documents after leaving the White House. In its investigation, the department collected evidence that Trump had documents containing military and nuclear secrets. The indictment holds several decades of imprisonment.
When asked if there was any chance that Trump would take a plea deal, Alina Habba told the Fox News host that taking a place deal is an admission of guilt, and he has done nothing wrong.
Also, See: President Trump's attorney, Alina Habba, shares her thoughts on the not-guilty verdict.
Habba said, "No, I could never imagine. I know I would never advise that, especially when he has not done anything wrong. You take a plea deal to make something go away. That is an admission of guilt. He would never admit guilt because there was nothing wrong with declassifying documents, taking documents with you, negotiating with the National Archives and Records Administration (NARA)."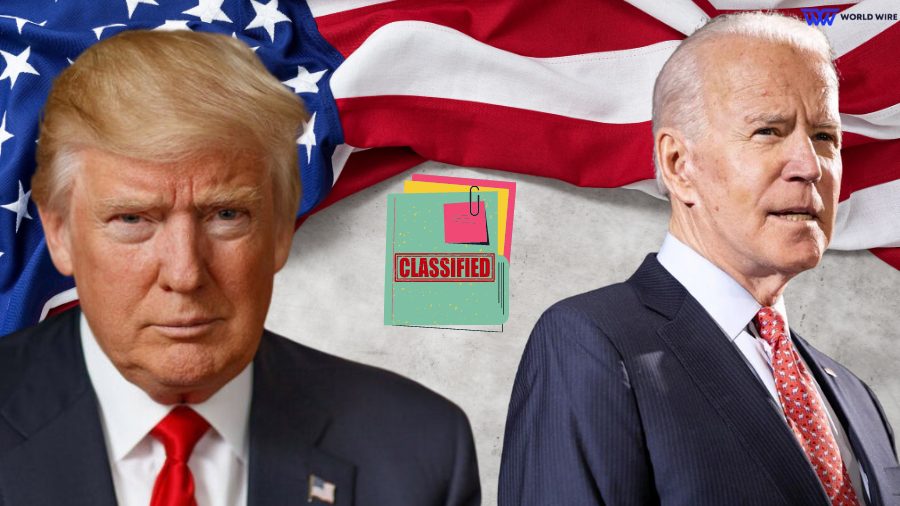 She compared Trump's case with President Biden's, called the justice system a dual-tier, and said the President's family wants a plea deal.
Also, See:  MTG Says Joe Biden 'Must Be Prosecuted' After Reading FBI Document
The attorney asserted," The only wrong thing was the raid on his home and the complete dual-tier system of justice that we see here when Biden and his family are being treated completely differently than the Trump family. So to plea is exactly what they would want."
The former President has constantly maintained that he had the right to take the documents and labeled the investigation politically motivated.
Also, See: Donald Trump and E. Jean Carroll Controversy Explained
Supporting Trump's claim, Habba reiterated," He (Trump) has done nothing wrong. He said that. This is completely politically motivated. It is the best attempt at election interference by a political opponent. So to his credit, and the world should understand, an indictment is a one-sided document. He has a defense. The defense is real."
She continued, "He had the Presidential Records Act, which only he has in play. Hillary Clinton did not have that. Biden did not have that, and we will put that defense on. The team he will have will be strong and know exactly what they are doing.
While answering several questions, Habba indicated that the President has the right to declassify material as per the Presidential Records Act, thus challenging the validity of the charges.
Habba said, "He has every right to have classified documents that he declassified under the Presidential Records Act. So, yes, they are making it sound like a five-alarm fire. But it is not. It is a very simple thing that everybody, and we have seen numerous people able to take it. Frankly, he was the only one that could take classified documents that he declassified under the Presidential Records Act. People forget that."
Trump was indicted last week due to a special attorney, Jack Smith's investigation on charges of willful retention of national defense information, falsifying statements, conspiracy to obstruct investigation and justice.
The former President announced his indictment on his social media platform, writing, "The corrupt Biden government has informed my attorneys that I have been indicted, seemingly over the Boxes Hoax, even though Biden has 1850 Boxes at Delaware University, additional in Chinatown, D.C., and even more at Boxes at Pennsylvania University and documents are scattered all over his garage floor where he parks his Corvette, which is secured by only a garage door, that's paper thin, open most of the time."
Also, See: FBI offers to let full Oversight Committee review Biden document

Subscribe to Email Updates :