Rep. Paul Gosar of Arizona and former president Donald Trump both said outgoing Joint Chiefs of Staff Chairman Mark Milley is a traitor who should be put to death.
Mark Hertling responds to Republican's call for Gen. Mark Milley to be 'hung'
In a social media post on Friday, Trump slammed Milley, an Army general, and accused him of speaking to Chinese colleagues behind his back during the final months of his administration.
Also, read – Jordan Announces Date Hunter Biden's Special Counsel Will Testify
Trump stated on Friday on his Truth Social platform that "in times gone by, the punishment would have been DEATH!"
In 2021, Milley was referred to as a "dumbass" by then-President Trump, who also referred to James Mattis as "the world's most overrated general" while he was in office.
Gosar charged Milley in a newsletter released on Sunday with conspiring with former House Speaker Nancy Pelosi, D-Calif., "to hurt President Trump, and treasonously working behind Trump's back" by allegedly delaying National Guard support for the US Capitol during the riot on January 6, 2021.
Check Out Other Headlines – Dana Perino of Fox News Is About to Face Her Biggest Test as a Journalist
Gosar wrote, "In a better society, quislings like the strange sodomy-promoting General Milley would be hung,"
Gosar also referred to four-star general Milley, who has served in the military for over four decades, as a "traitor."
In agreement with Murrett, former Lt. Gen. Mark Hertling declared on CNN that any political figure's proposed violence "is disgusting. It continues, and it really needs to be stopped, Jim. This is just serious business, and I'm condemning it if no one else does."
What's more – Biden Makes Historic Visit to UAW Picket Line, Tells Workers They Deserve More
The Former commander of American forces in Europe and retired Lt. Gen. Mark Hertling described Gosar's outburst as "sexist, racist, and vile," adding that it "just shows the extent to which these kinds of things have become commonplace and not condemned in our divided country."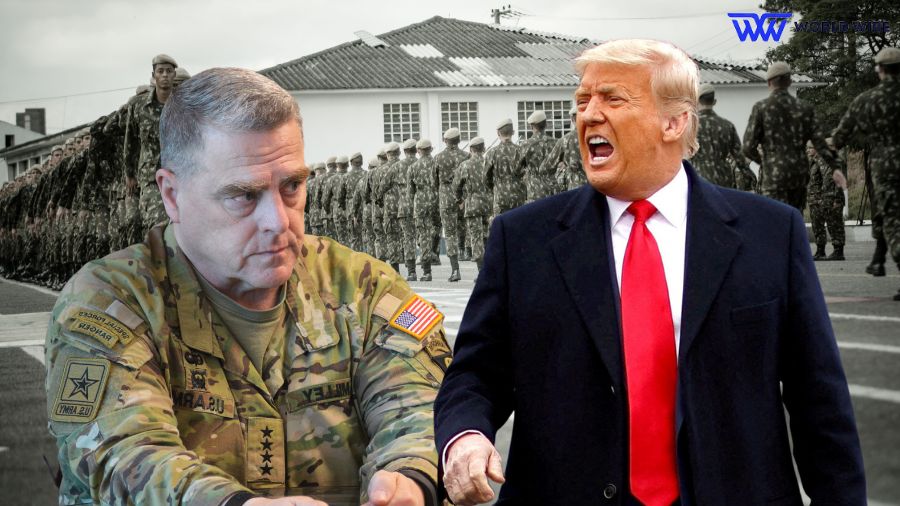 Donald Trump's Truth Social post was also condemned by Hertling, who claimed that both Trump and Gosar were unaware of the chairman of the Joint Chiefs' responsibilities, which are advisory rather than commanding of troops.
READ Latest News – Dallas Mayor Johnson's Party Switch Sparks Outrage Among Texas Democrats
Hertling remarked to Acosta, "He is the senior military adviser. He's not a commander of forces. He's the guy that provides advice to the secretary of defense and the president, and he also coordinates and oversees all the combatant commanders. So, you know, throwing the blame on him for all sorts of things that have occurred in government just seems to be malicious and certainly … vile, and it shows just how deeply disturbed both of these individuals are and how they are disconnected from the role of government officials,"
Hertling added, "And even if they did know what Gen. Milley's jobs were and what his performance requirements were — still doing this in a public forum to threaten to either hang or to shoot them for being a traitor is just bizarre … and somewhat ridiculous and a little bit sick."
MUST READ – Ramaswamy Takes Aim at "Woke Culture" in Mackinac Island Speech
At the end of this week, the chairman is scheduled to step down, and Gen. Charles Q. Brown, the current secretary of the Air Force, will take over as the new chairman.

Subscribe to Email Updates :