In an interview on NBC News's "Meet the Press," the secretary of transportation, Pete Buttigieg, stated on Sunday that President Joe Biden is joining auto union workers on the picket line this week because he is "deeply pro-worker" and not for gaining an advantage over former President Donald Trump.
Joe Biden is joining the UAW picket line because he's 'deeply pro-worker
Buttigieg stated, "I think this is President Biden being who he is" while calling him "the most unapologetically pro-worker, pro-union president we've ever had."
Also, read – Texas Democrats Excoriate Eric Johnson After He Joins Republican Party
The White House announced that Biden will travel to Michigan on Tuesday to meet on strike with United Auto Workers union members. In a statement, it is stated that "The President will join the picket line and stand in solidarity with the men and women of UAW as they fight for a fair share of the value they helped create."
According to sources who spoke to NBC News recently, Trump will speak to autoworkers in prime time on Wednesday as a substitute for the Republican primary debate, which he will not attend.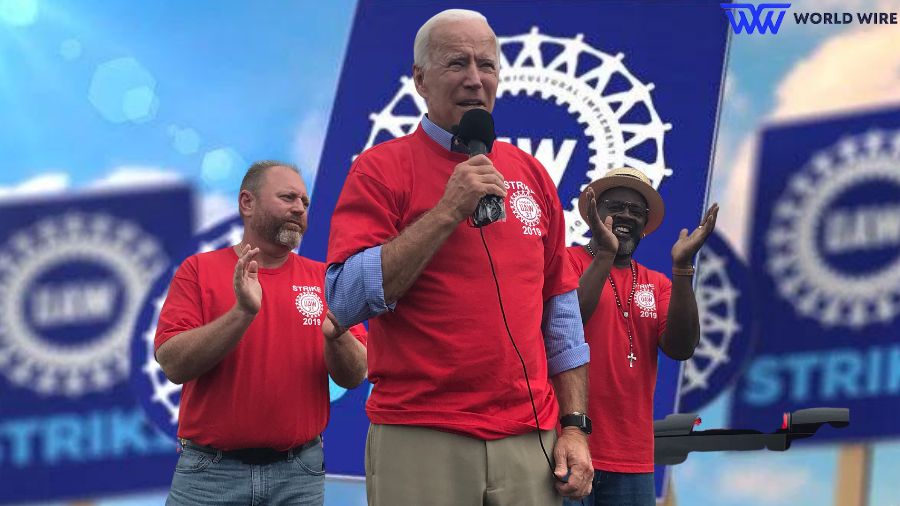 Check Out Other Headlines – Ramaswamy Attacks Biden, 'Wokesters' in Mackinac Island Speech
In response to presenter Kristen Welker's question about whether Biden was attempting to get ahead of Trump, Buttigieg answered that he was going because he supports the union, and "that's going to be on display, I think, when he's on those picket lines." He continued by saying that the administration wants "the auto sector to succeed, as well," and is "pushing the parties to get to a win-win deal that does right by workers."
What's More – Trump Prosecutions Prompt Increased Security Measures as Threats of Violence Rise
When asked for specifics on what a win-win agreement would entail and whether the administration supported a suggested four-day workweek, Buttigieg dropped on the specifics and stated, "When you have record profits in this industry, there ought to be record pay and record benefits going to the workers who are creating that value. That's only fair."
President Shawn Fain of the UAW, whose leadership Trump has criticized, invited Joe Biden to join the striking employees.
Rep. Alexandria Ocasio-Cortez, D-N.Y., praised Biden's decision to support the employees in an appearance on CBS's "Face the Nation," calling it a "historic, historic event." She remarked, "We have never seen a president show up to a picket line like this in modern history."
Signup For Our Newsletter