Kyrsten Sinema Left Democratic Party – Senator Kyrsten Sinema previously belonged to the Democratic Party but announced on Friday that she was leaving the party to run independently.
Although not entirely unexpected, the decision was a setback for Arizonans who had worked hard to elect a Democrat to the federal legislature.
This article covers detailed reasons why Kyrsten Sinema left Democratic Party –
Why Kyrsten Sinema Left Democratic Party – Controversy Explained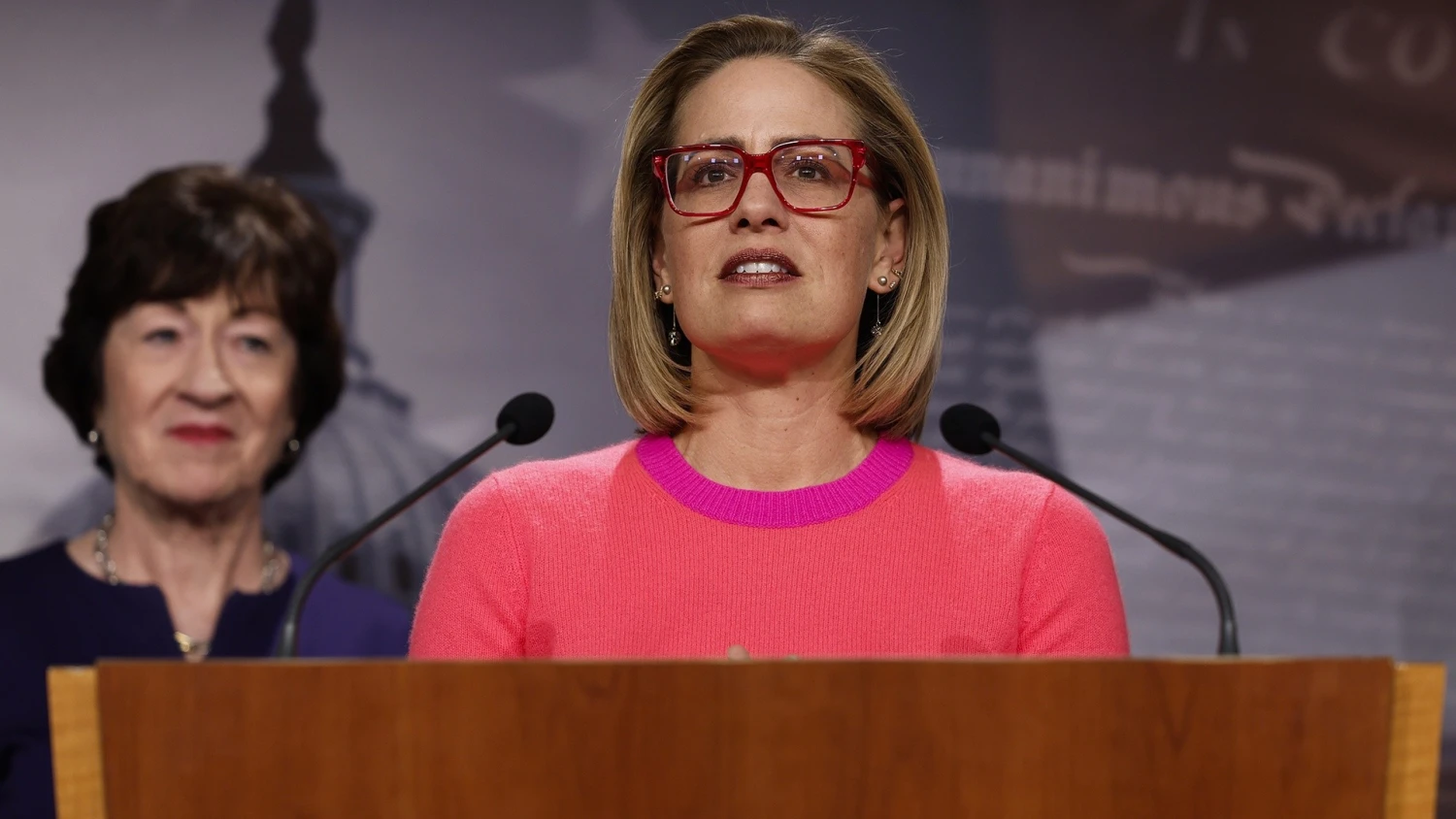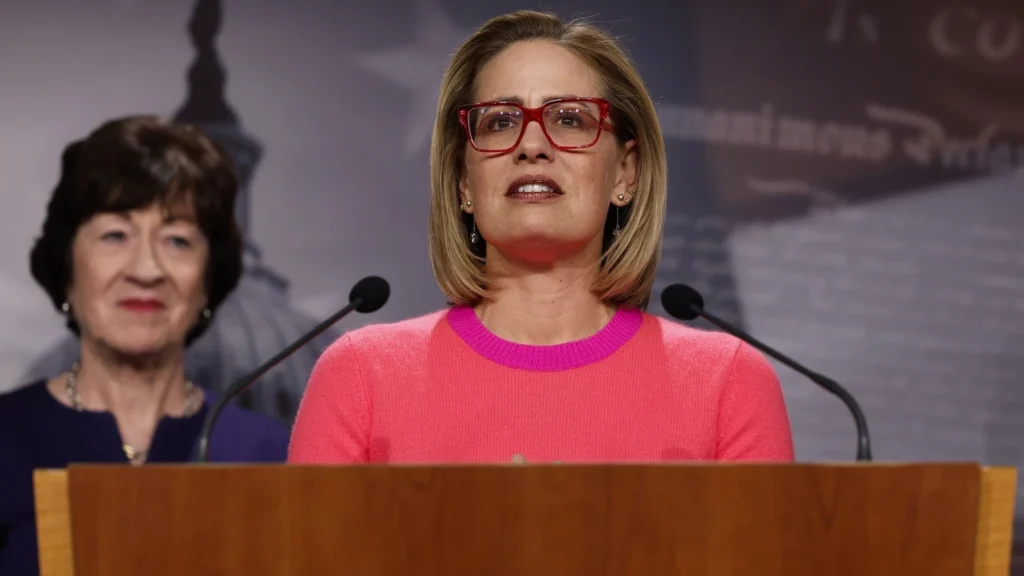 Sinema was constantly in the headlines after Democrats took control of the Senate in 2021 for her work on both pushing and impeding President Biden's agenda.
She acquired prominence when she oversaw discussions on infrastructure and gun violence legislation, which proved to be two of Biden's most major legislative successes.
So why exactly Kyrsten Sinema left Democratic Party? Here are the possible reasons –
2024 Elections
Sinema's decision to switch parties has one significant practical implication – if she runs again in 2024, she will not face a primary challenger from the Democratic Party.
As a result, she won't have to explain why she opposed changing the Senate filibuster rule to expedite the adoption of voting rights legislation over Republican opposition.
More attracted to Republican Ideology
Senator Kyrsten Sinema's departure from the Democratic Party was widely anticipated as she has always favored working with Republicans over her Democratic colleagues and has never been reluctant to go against the party's official position.
She is usually seen chit-chatting during vote times with Senate Minority Leader Mitch McConnell and Minority Whip John Thune.
Is a nonconformist
She told Politico's Burgess Everett last Thursday that she never really fit into a box of any political party, and that's correct because she just converted to the Democrats for practical reasons following a stint as a Green Party volunteer.
Weakening relationships with fellow Democrats
Sinema's decision was not surprising given her strained relationship with the state Democratic Party.
In January, the party criticized Sinema for refusing to modify the Senate's filibuster rule. She might not have been able to avoid loss in the 2024 primary due to her decreasing reputation among Democrats in her state. After all, she had often stolen the show from Democratic opponents during the previous two years.
Why Manchin remains in the Democratic Party, but Sinema doesn't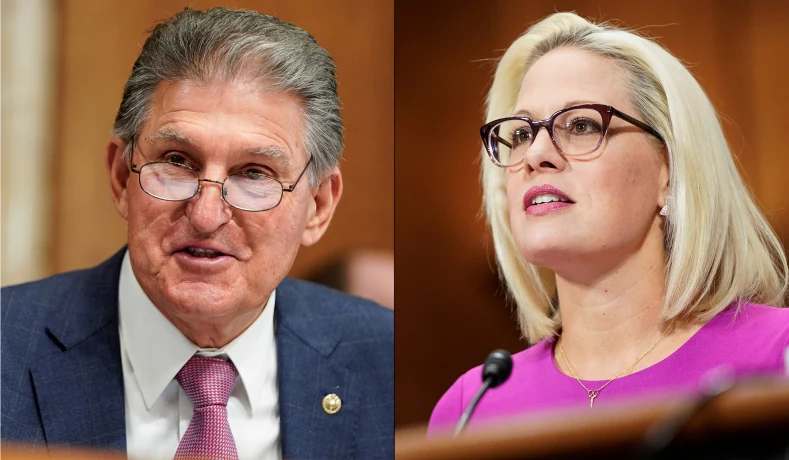 Mr. Manchin and Ms. Sinema's relationship is far more complicated than the idea of the two working together to derail the Biden agenda suggests.
The 2020 election of Democrat Joe Biden over Republican Donald Trump and the subsequent Democratic dominance of the Senate, thanks to Vice President Kamala Harris' tie-breaking vote, catapulted Manchin to global prominence.
Despite his claims to be a "Centrist, moderate, conservative Democrat," he is widely regarded as the Senate's most conservative Democrat due to his consistent opposition to progressive policies such as Medicare for All and the Green New Deal, as well as Republican initiatives to expand the Supreme Court and cut law enforcement funding.
Most notably, in 2015, he voted to defund Planned Parenthood and opposed cloture on the Don't Ask, Don't Tell Repeal Act of 2010, although he did not vote on the measure itself.
Democrats needed the votes of conservative Democrats like Manchin and Arizona's Kyrsten Sinema to pass Biden's ambitious legislative agenda in the face of unified Republican opposition.
As a result, Manchin, with Sinema, obstructed the passage of Vice President Biden's major piece of social-policy legislation, the Build Back Better Act, which was overly ambitious, may lead to inflation and would raise the federal deficit.
Senators Manchin and Sinema, in a similar vein, stymied Democratic efforts to pass voting-rights legislation by refusing to vote to end the filibuster.
He had also spoken out against President Obama's energy policies, which included reductions and limitations on coal mining. In contrast, he supported President Trump's immigration and border policies, including the controversial nomination of Judge Brett Kavanaugh.
Ms. Sinema has a completely different perspective on the political situation, and in stark contrast, Ms. Sinema waited for Republicans like Susan Collins and Mitt Romney to support Ketanji Brown Jackson's confirmation to the Supreme Court before speaking out.
Sinema's withdrawal generated another question almost immediately: Why isn't conservative Democratic West Virginia senator Joe Manchin, who is up for reelection in 2024, leaving the party?
Before Joe Biden's victory in 2020, Arizona had not voted for a Democrat for president since Bill Clinton's victory in 1996, and Kyrsten Sinema was the state's first Democrat elected to the Senate in 30 years.
Mr. Manchin, on the other hand, grew up in West Virginia, where Democrats ruled for most of his adult life.
Mr. Manchin was elected governor for the first time in 2004 when John Kerry lost the state, re-elected governor in 2008 when Barack Obama lost the state, a Senate seat in a special election held in 2010 during a horrible cycle for Democrats, and a full term in 2012 when Mr. Obama lost again.
As a result, Mr. Manchin has deep ties to the Democratic political culture, and these relationships impact his current behavior, and maybe that is why he is still standing firm with the Democratic party.
Kyrsten Sinema Left Democratic Party – What does her departure mean for the Democratic Party?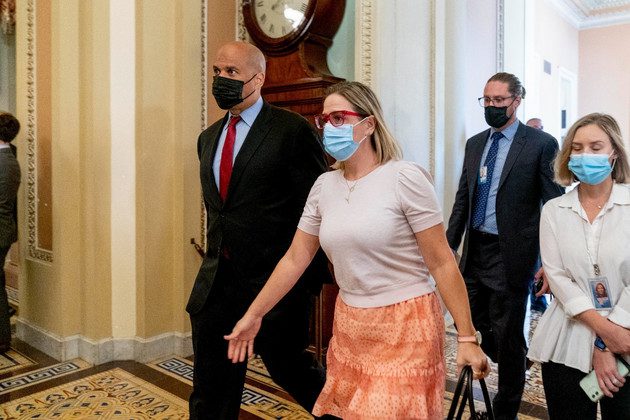 Sinema has not stated her plans for 2024, and party strategists are divided on how difficult her path to reelection as an Independent would be.
Some Democratic strategists feel that if Sinema decides to run for reelection in 2024, Arizona Democrats will almost certainly field a candidate against her and that the primary for the nomination might be crowded.
According to Pearson, the Arizona-based political consultant, Sinema would still have a decent chance of reelection in a three-way general election fight, noting that independents account for around one-third of registered votes in the state.
Democrats make up a small percentage of Arizona's electorate and have fewer members than the Republican or Independent parties.
The Arizona Democratic Party's chairperson, Raquel Terán, responded angrily to Sinema's declaration, claiming the senator had fallen dreadfully short as a leader, and on Friday, former senior Obama advisor Dan Pfeiffer suggested that Sinema filed as an Independent because she didn't think she could win a primary and thought Democrats would not support her because she and another Democrat would split the vote.
She believes the Democratic primary will be crowded and controversial, making the eventual nominee vulnerable in the general election.

Subscribe to Email Updates :