Republican Miami Mayor Francis Suarez entered the 2024 United States Presidential race, becoming the latest Republican to launch a bid.
Let's read more about the new presidential candidate and his recent bid.
Miami Mayor Francis Suarez Announces GOP Presidential Bid
Miami Mayor Francis Suarez has officially announced his Presidential bid, entering the already crowded GOP race. According to media reports, Suarez filed the paperwork with the Federal Election Commission to formalize his campaign on Wednesday.
His entry makes him the third major political figure from Florida to announce their candidacy for the Republican presidential nomination. Two current Republican front runners from the state, former President Donald Trump and Florida Governor Ron DeSantis are already on the list.
Also, See: Trump Pleads Not Guilty in Documents Case
Suarez is a real estate attorney, and his father, Xavier Suarez, was a former Miami Mayor. He was initially elected in 2017 and was re-elected in 2021. He is the president of the bipartisan U.S. Conference of Mayors.
Suarez has gained national recognition for attracting technology investors to Miami. He has been a strong supporter of cryptocurrency and aims to make the city a hub for digital currency and the next Silicon Valley. He claims that Miami can be a 'prototype' for the country.
Some of the achievements Suarez has made include increasing funding for police, a significant reduction in shootings and murders in the city, helping the city achieve a low unemployment rate, and making Miami the top city in the country for tech job growth.
By announcing his 2024 presidential bid, Suarez will face the challenges of running against many candidates who have already announced their 2024 runs. These include former president Donald Trump, Florida Governor Ron DeSantis, Senator Tim Scott, former Vice President Mike Pence, and former U.N. Ambassador Nikki Haley.
Also, See: Nikki Haley Approval Rating For 2024 Presidential Election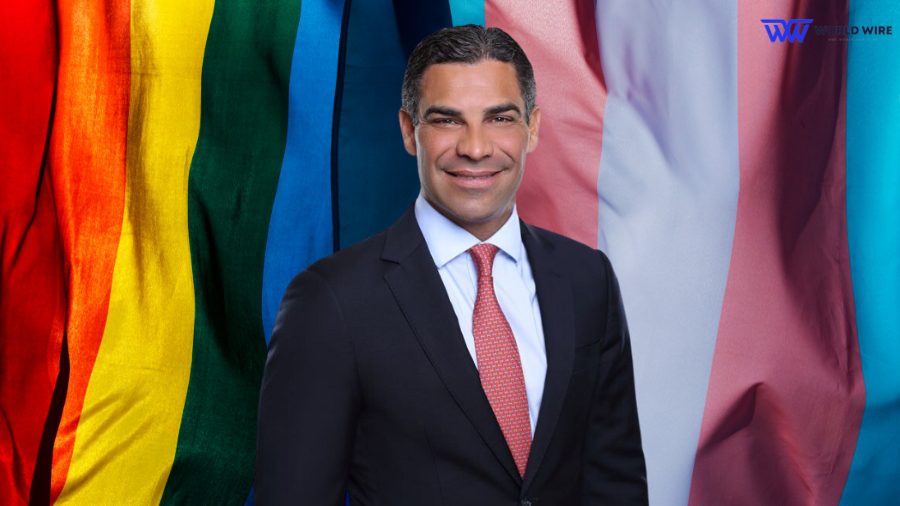 As per posts on his social media channels, Suarez considers himself a backer of the LGBTQ+ community. He has met with transgender activists and has participated in honoring the "Transgender Day of Remembrance and Resiliency."
Also, See: Biden announces new Department of Education position to combat 'book bans.'
Though Suarez's announcement on Wednesday is the first step toward the 2024 Republican presidential nomination, the Mayor's bid can face complications due to his past support for Democratic politicians and left-wing issues.
He voted for DeSantis' opponent, Democrat Andrew Gillum, in the 2018 gubernatorial race and also attacked several policies advocated by Trump and DeSantis in the past. Suarez has even echoed some of Trump's attacks on the Florida Governor.
The 45-year-old Miami Mayor is currently facing FBI and SEC investigation for the business deals of developer Rishi Kapoor in South Florida, his hiring of Suarez as a consultant on regional projects, and raising funds from investors.
The FBI's criminal inquiry focuses on the payments from one of Kapoor's firms to Suarez and whether those payments included bribes in exchange for securing permits or other benefits from the Mayor for location Ventures' mixed project in Coconut Grove.
As such, Suarez has become another presidential candidate after Trump, who is running for the 2024 Republican presidential nomination amid facing a criminal investigation. However, unlike the former president, who leads the list, Miami Mayor is yet to become a top runner.

Subscribe to Email Updates :