To be charged with federal crimes, former United States President Donald J. Trump has reportedly pleaded 'not guilty' to 37-count charges in the classified documents case.
Let's read how the former President's trial went in Miami and what Trump added in the courthouse.
Trump Pleads Not Guilty In Documents Case
Trump Pleads Not Guilty in Documents Case#TrumpNotGuilty #DocumentCase #LegalDefense #JusticeSystem #PresumptionOfInnocence pic.twitter.com/h3COVYrMED

— World-Wire (@WorldWire) June 14, 2023

Last week, former President Donald Trump was summoned to appear in a Miami courthouse on Tuesday concerning his handling of classified documents at his residence, Mar-a-Lago, after he left the White House. Trump has reportedly come forward and pleaded 'not guilty' to the criminal charges filed against him in the case.
Trump was booked, fingerprinted, and reached the courtroom on the 13th floor of the Federal District Court, where his lawyer filed a plea of not guilty on his behalf.
Also, See: Alina Habba Says She 'Could Never Imagine' He Would Take A Plea Deal
His lawyer, Todd Blanche, told the judge," We certainly entered a plea of not guilty." Trump's case has been assigned to Judge Aileen M. Cannon. But Tuesday's hearing was administered by Magistrate Judge Jonathan Goodman, who addresses many of the routine and procedural aspects of court cases.
As per reports, Trump was also allowed to leave the federal court without restrictions. This happened after prosecutors told Magistrate Goodman that the accused was not considered a flight risk.
The former President was indicted last week with 37-counts charges, including wilful mishandling of classified documents concerning details of national importance when he left the President's office, obstruction of investigation to prevent the recovery of the documents, issuing a false statement in an attempt to hide the documents from the law enforcement officials who tried to recover the documents at his residence.
Also, See: Trump 49 Page Indictment Download PDF & Read Online [Easy Steps]
Since the charges are stringent, Trump came forward and pleaded 'not guilty' to all 37 of them in his first appearance in a courthouse in Miami on Tuesday.
His aide Walt Nauta has also been indicted with many charges for concealing documents and representing false statements. However, Nauta did not enter a plea on Tuesday.
Even before this, the former President hit the headlines when he pleaded not guilty to 34-count charges in Manhattan for falsifying business records to hide his payment to an adult film star to keep her silent from admitting her affair with Trump, which came to be known as the hush money case.
Regarding his indictment for classified documents, Trump has constantly claimed that he is innocent and has done nothing wrong. He claims his indictment was 'politically motivated' to stop his 2024 presidential campaign. The former President has also reportedly accused the United States President, Joe Biden, of weaponizing the law enforcement department against him.
Also, See: Articles Of Impeachment To Be Filed Against President Joe Biden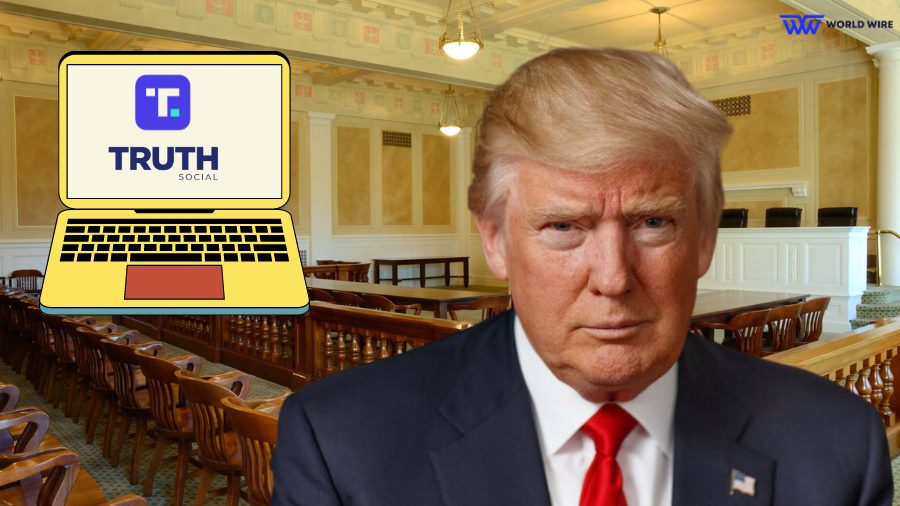 While attending an arraignment hearing in Miami, Trump posted several times on his Truth Social platform throughout the day. Many of his posts were half-sentences, criticizing his indictment. In one post, he slammed Jack Smith, a special counsel investigating the classified document case, as a 'Thug.' In contrast, he continued his long-running efforts to frame the investigation as an opponent's attempt to prevent him from facing President Biden in the coming election.
He wrote, "One of the saddest days in the history of our country. We are a nation in decline." and also noted, "On my way to the courthouse. Witch Hunt."
Trump, the 45th U.S. President, was twice impeached as President, and this year, he faced two indictments since leaving the White House. He surrendered to federal authorities in his first visit to court in Miami and was arraigned on charges that he had put national security at risk.
Also, See: Kevin McCarthy says Trump indictment marks a 'dark day' for America.
Though the former President faces several federal charges for multiple cases, his supporters never fail to motivate him. This could be seen outside the courthouse on Tuesday when a small group of Trump backers voiced their support for the former President.
His first hearing on classified documents reportedly went on for 50 minutes marking the first step of bringing the former President to trial amid the ongoing presidential race in which he is the front-runner for the Republican nomination.
The day highlighted the challenges for Trump, as accused in a federal criminal case that could render him life imprisonment and as a presidential candidate. And it also seems that Trump has no intention of muting himself as the case goes on or leaving his fight in the court of public opinion or the court of law.

Subscribe to Email Updates :