Michael Bennet is an American politician, attorney, businessman, and author. He has served as a Democratic senator representing Colorado since 2009. Michael earlier worked as a managing director for the Anschutz Investment Company.
This article will discuss Michael Bennet's biography, age, wife, net worth, contacts, books, and more.
Michael Bennet Biography and Career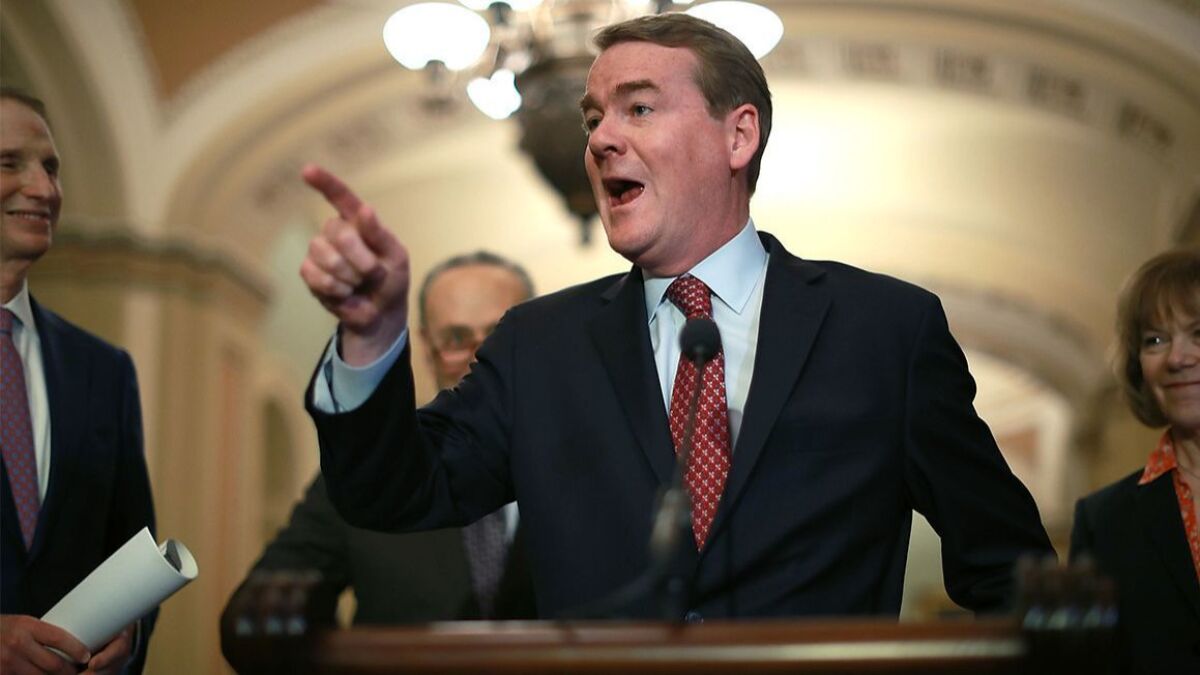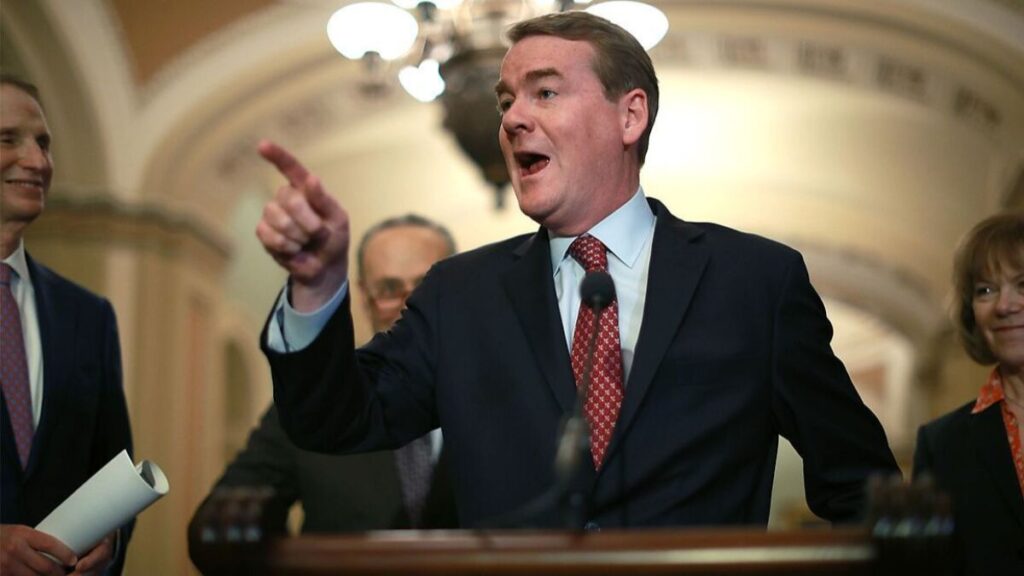 Michael Bennet was born in New Delhi, India, on November 28, 1964, to Douglas Bennet, who worked as an aide to Chester Bowles, then U.S. ambassador to India. He also ran the United States Agency for International Development under President Jimmy Carter.
His mother, Susanne Christine Bennet, is a retired elementary school librarian. Michael was brought up in Washington, D.C.
He completed his schooling at St. Albans School. In 1987, he obtained his Bachelor of Arts degree in history from Wesleyan University. He served as a member of Beta Theta Pi at Wesleyan. In 1993, Michael obtained his J.D. from Yale Law School. He worked as the editor-in-chief of the Yale Law Journal.
In 1997, Bennet went to Denver to become a director of Anschutz Investment Company, counseling troubled businesses under bankruptcy. His dedication to work was recognized by the mayor of Denver, John Hickenlooper, and he made Michael his chief of staff in 2003.
Two years later, he became superintendent of Denver Public Schools to help turn around the failing system. In 2009, Michael was appointed to the U.S. Senate to complete Salazar's term by Colorado Governor Bill Ritter after Ken Salazar left his seat. Then in 2010, he ran for the Senate seat and defeated his Republican rival.
Michael became a strong supporter of U.S. President Barack Obama and vocally endorsed the Patient Protection and Affordable Care Act, immigration policy, and other hallmark administration programs. He focused on the development of the renewable energy sector. In 2016, Michael won a second term in the Senate. He also endorsed Hillary Clinton's presidential campaign the same year, but she lost to Donald Trump. He became a vocal critic of Trump and did not support many of his initiatives, like massive tax-reform bills.
In May 2019, he declared his candidacy for president in 2020. He said his aim behind running was to restore integrity to the government. He published The Land of Flickering Lights-Restoring America in an Age of Broken Politics in 2019.
However, his campaign was unsuccessful, and he withdrew in February 2020. During that month, the Senate concluded the impeachment trial of Trump. In 2019, the House of Representatives convicted Trump of withholding aid to Ukraine to pressure the country into initiating a corruption investigation against Trump's rival, Joe Biden.
Michael voted to convict, but Trump was forgiven in an almost party-line vote after that, he endorsed Joe Biden in the presidential election.
On January 6, 2021, Michael and other Congress members came together to certify Biden's win, but the proceedings were temporarily stopped after a Trump ally attacked the Capitol. He wanted to remove Trump from office through the Twenty-fifth Amendment.
Donald Trump was impeached for the second time on the charge of incitement of insurrection. In 2022, Michael ran for reelection, facing Joe O'Dea, and won the election.
Michael Bennet Books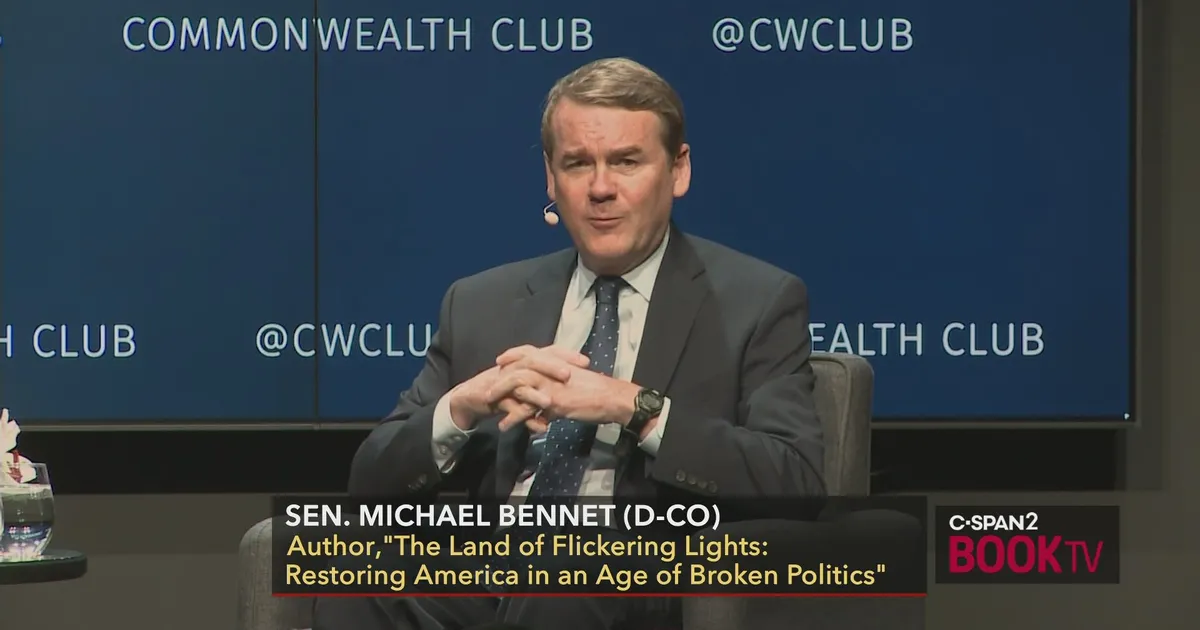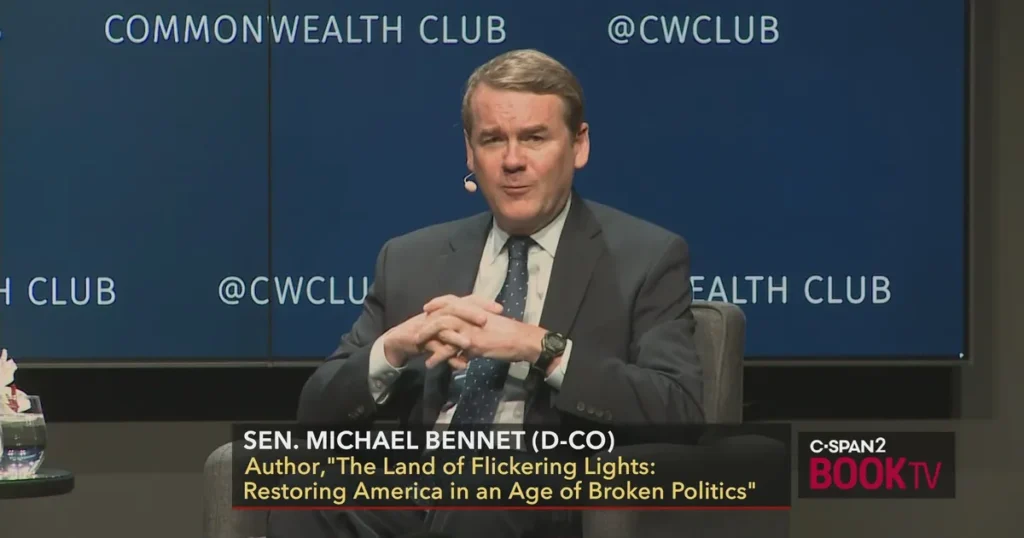 He has written several books that include –
The Land of Flickering Lights
The Asbestos Racket: An environmental
Clinical Pain Management: Cancer Pain
Dividing America: How Russia Hacked Social Media and Democracy
Michael Bennet Age, Height, Weight
Currently, Michael Bennet is 58 years old. He stands at a height of 6 feet and weighs 76 kg.
Michael Bennet Wife and Family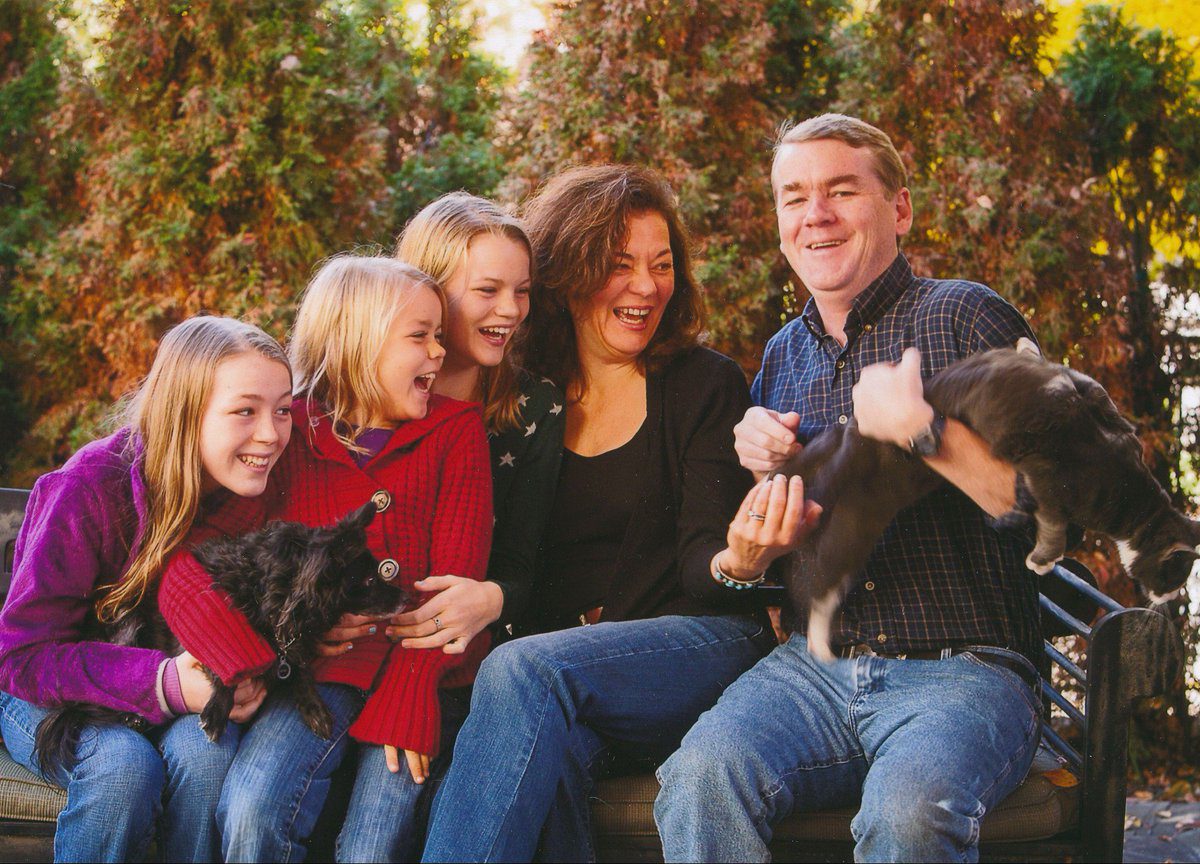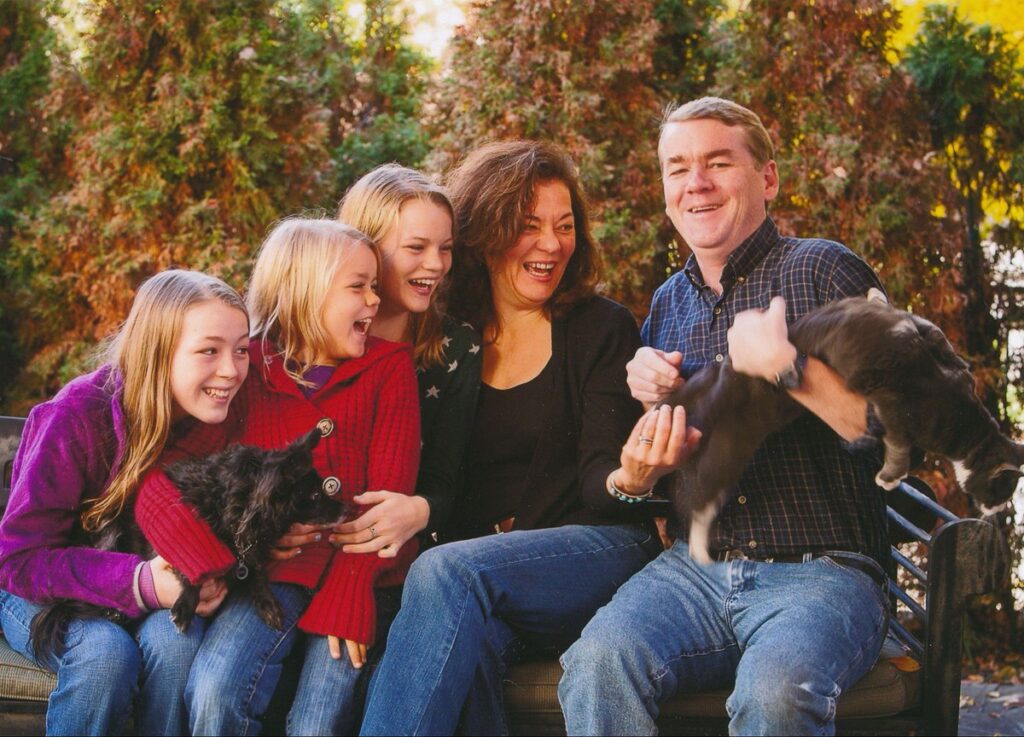 Michael Bennet tied the knot with Susan Diane Daggett, Earthjustice Legal Defense Fund attorney, on October 26, 1997.
Their wedding took place in Marianna, Arkansas, and they have three daughters, Caroline, Helena, and Ann. The family resides in Denver's Congress Park neighborhood.
Michael Bennet Net Worth and Salary
As of 2022, Michael Bennet's estimated net worth is $15 million. He made his maximum wealth in the private sector. He holds real estate stocks and hedge fund investments in addition to the salary earnings of around $174,000 annually.
How to Contact Michael Bennet?
You can reach Michael Bennet through the following contacts.
Denver Metro
Cesar E, Chavez Memorial Building, 1244 Speer Boulevard Denver, CO 80204.
Phone number – 303 455 7600
Toll-free contact – 866 455 9866
Northern Colorado & Eastern Plains
1200 South College Avenue, Suite 211, Fort Collins, CO 80524.
Contact – 970 224 2200
In addition, you can follow Michael Bennet on different social media.
He is available on –
Twitter @SenatorBennet with 306.2k followers.
Facebook, you can find him as @senbennetco.
Instagram, he is available as @senatorbennet.
Frequently Asked Questions
How much is Michael Bennett worth?
As of 2022, Michael Bennet's net worth is estimated at $15 million.
Where was Michael Bennet born?
Michael Bennet was born in New Delhi, India.
What party is Michael Bennet?
Michael Bennet belongs to the Democratic party.
What has Bennett done for Colorado?
Michael Bennet has introduced the Colorado Outdoor Recreation & Economy (CORE) Act to safeguard over 400,000 acres of public land in Colorado, inaugurate new wilderness areas, and protect existing outdoor recreation opportunities to boost the economy for future generations.

Subscribe to Email Updates :