As a member of Donald J. Trump's legal team following his loss in the 2020 election, Sidney K. Powell cooked up some of the craziest conspiracy theories regarding ballot fraud.
Sidney Powell Pleads Guilty in Georgia Trump Case
After Mr. Trump lost to Joseph R. Biden Jr. in 2020, few supporters of the president were as adamant about pushing electoral fraud accusations as Ms. Powell.
She promoted conspiracy theories involving Venezuela, Cuba, and China, as well as George Soros, Hugo Chávez and the Clintons in high-profile appearances. She also falsely claimed that voting machines had switched millions of votes from Mr. Trump to Mr. Biden.
Also, read –  Newsom Is Visiting China Once Again: Will He Meet With Xi Jinping?
This Thursday morning, Powell entered a guilty plea to six misdemeanor counts. She has consented to testify against any of the remaining defendants. She is one of 19 individuals, including Mr. Trump, who were charged in August for attempting to rig the Georgia election results.
Her guilty plea dealt a blow to Mr. Trump, the only defendant with more counts than his former personal attorney, Rudolph W. Giuliani. The fact that Ms. Powell is the first of Mr. Trump's close advisors from the post-election period to resign is noteworthy and may support the federal case against him for election interference.
In the Georgia election case, Ms. Powell is the second person to accept a plea deal; last month, Georgia bail bondsman Scott Hall,59, entered a guilty plea to five misdemeanors. He had been charged with violating voting equipment in Coffee County, Georgia.
Prosecutors have long struggled to get through the former president's inner circle, just as the House committee looking into the riots on January 6 did.
Must Read – Trump Wants Jordan as Speaker: A Loyal Ally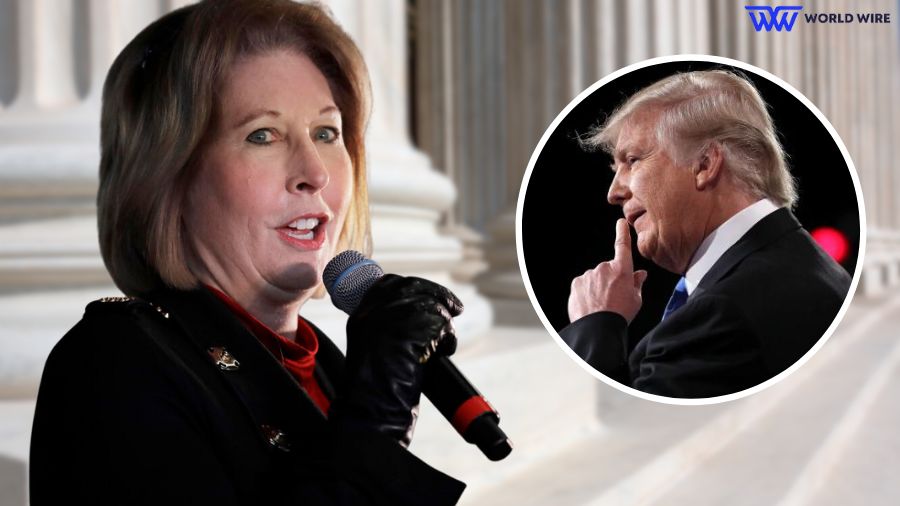 After the election, Ms. Sidney Powell, 68, frequently visited the White House and spoke directly with the most prominent defendants, including Mr. Trump, who considered appointing her as a special counsel to investigate voter fraud.
However, she pleaded guilty to participating in an election tampering scheme on Thursday. Judge Scott McAfee questioned Ms. Powell during her appearance in Fulton County Superior Court this Thursday morning. "Are you pleading guilty today because you agree that there is a sufficient factual basis, that there are enough facts, that support this plea of guilty?" To which She responded, "I do."
Check Out Other Headlines – Republican Frontrunners Qualify for Third Debate
Ms. Powell was charged under the Georgia First Offender Act, which exempts those without a history of felonies from having their conviction appear on their permanent record as long as they follow the guidelines of their sentence.
She was sentenced to six years of probation for six charges of conspiracy to commit deliberate interference with the performance of election responsibilities when she appeared in court on Thursday in a downtown Atlanta location.
Read More – Former President Trump Faces Civil Fraud Trial
That's a far less harsh punishment than what she would have gotten if proven guilty of the seven felonies she was initially charged with, including breaking the state's racketeering law. The start of her criminal trial is scheduled for next week.
Most of Ms. Powell's allegations stemmed from her assistance in carrying out a breach of voting equipment in a rural Georgia county in January 2021, during which Trump allies attempted in vain to get proof of election fraud.
What's More – Last Chance to Book Tickets for Trump Rally in Sioux City, Iowa
Along with the $6,000 fine, she also promised to turn over any case-related paperwork, write an apology letter to the state's citizens, and pay $2,700 in restitution to the state.
Signup For Our Newsletter