On Thursday, Stuart Delery, the White House counsel who has helped implement some of President Biden's most significant policies while defending him against Republican attacks, revealed that he plans to step down.
Also, read – Newt Gingrich: Willis' Indictment of Trump is 'Political Witch Hunt.'
Delery hardly ever made public appearances, but he was regularly cited by White House officials when they were questioned about investigations that are now at a crucial point.
Stuart Delery stepping down as Biden investigations intensify
In the middle of federal criminal investigations into the president and his family and a House Republican influence-peddling investigation that may develop into an impeachment inquiry as soon as next month, President Biden's top White House lawyer is resigning.
Also, Read Latest News – Willis's Trump Case Goals Deemed Unrealistic by Federal Prosecutor
In a statement released Thursday announcing Delery's resignation after serving for almost 13 months, Biden stated that Stuart Delery "has been a trusted adviser and a constant source of innovative legal thinking since Day One of my Administration."
Last week after IRS whistleblowers claimed a cover-up in the case that shielded Joe Biden from inquiries about his alleged role in lucrative dealings abroad. Special counsel Robert Hur is seeking an interview with Biden regarding his alleged mishandling of classified records.
In addition, newly elevated special counsel David Weiss was given new authority to pursue an investigation into first son Hunter Biden for alleged tax fraud and illegal lobbying.
Also, Read – Pete Stauber discusses legal cases against Donald Trump
Biden's legal vulnerability is enhanced by an aggressive investigation by the House Oversight Committee, led by House Speaker Kevin McCarthy (R-Calif.). McCarthy and other Republicans have demanded access to the president's bank records and have suggested that an impeachment investigation is likely.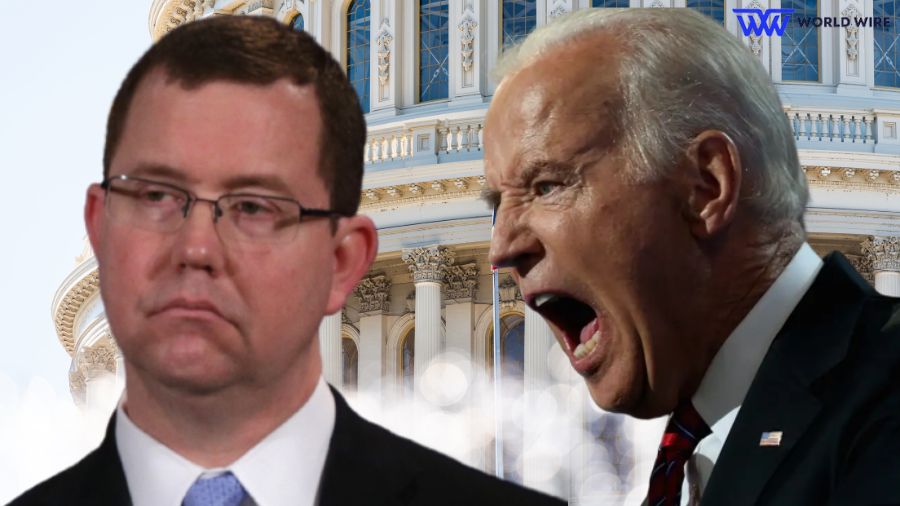 Biden has acknowledged that in his Wilmington, Delaware garage, he kept confidential documents from his time as vice president next to his vintage Corvette, which lacked Secret Service protection.
Also, Read – Colton Moore initiates impeachment bid over Trump's indictment
In January, he explained his actions: "My Corvette is in a locked garage, OK? So it's not like they're sitting out on the street."
While Joe Biden has maintained that he never discussed business with the now-53-year-old Hunter, the House-led investigations into Joe Biden's involvement in his family's international business transactions while he served as vice president have more closely tied him to his son's shady associates.
Also, Read – Ron DeSantis Plummets into Third Place in GOP Primary with Bookmakers
Devon Archer, a former partner of Hunter, testified before the House Oversight Committee on July 31 that Joe Biden was placed on speakerphone during business meetings around 20 times. Archer stated that then-Vice President Biden attended two separate dinners with his son's Russian, Kazakh, and Ukrainian customers in Washington's Café Milano in 2014 and 2015.
Hunter Biden said in emails on his old laptop that he had to pay Joe Biden "half" of his money, and the House Oversight Committee named nine Biden family members in May suspected of receiving foreign income.
IRS whistleblowers Gary Shapley and Joseph Ziegler, who looked into Hunter for three and five years, respectively, testified to Congress that Weiss' office officials prevented them from looking into Joe Biden's involvement in business dealings.
Also Read – Donald Trump-Melania Divorce Rumors: Are They True?
Meanwhile, Jack Smith also filed a federal accusation against Trump for attempting to overturn his loss in the 2020 election, for which he is also being prosecuted in Georgia. He is being prosecuted for 40 federal crimes and could receive a 450-year prison term. The former president is also prosecuted in Manhattan for making hush payments to two women in 2016.
The trial for Trump is set to start on May 20, 2024. Donald Trump is seeking a rematch against Biden in the election of next year. Both Trump and Biden face legal issues that might affect their election results.

Subscribe to Email Updates :