Jack Smith has filed 37 allegations against Trump, many of which are related to his alleged improper handling of sensitive documents. If the former president is found guilty of all of these accusations, serious repercussions could arise, including the possibility of decades in jail.
Trump Reveals Details Of 'Secret Document' Discussed During Audio Recording
Allegations of Smith claims that Trump displayed sensitive information to people who lacked government security clearances in at least two instances. The Department of Justice (DOJ) claims both events happened at Trump's golf course in Bedminster, New Jersey.
In a recent interview, former president Donald Trump provided additional information on a supposedly "secret document" that he had previously discussed in an audio tape, which is the subject of special counsel Jack Smith's indictment for possessing highly classified data.
Also, Read – Ron DeSantis makes campaign stop & speaks with Eastern Iowa voters
CNN claimed on June 2 that federal prosecutors had received an audio recording of a meeting in which Trump participated during the summer of 2021.
According to the recording, Trump admits to keeping a classified Pentagon document about a potential attack on Iran. This allegation contradicts the 45th president's earlier claim that he moved to declassify all relevant data he had in his possession before he left office following the Presidential Records Act.
Check Out Other Headlines – Ramaswamy: Northern US Border Security Breach a National Security Threat
According to ABC News, the charges "include willful retention of national defense information, conspiracy to obstruct justice, withholding a document or record, corruptly concealing a document or record, concealing a document in a federal investigation, a scheme to conceal, and false statements and representations,"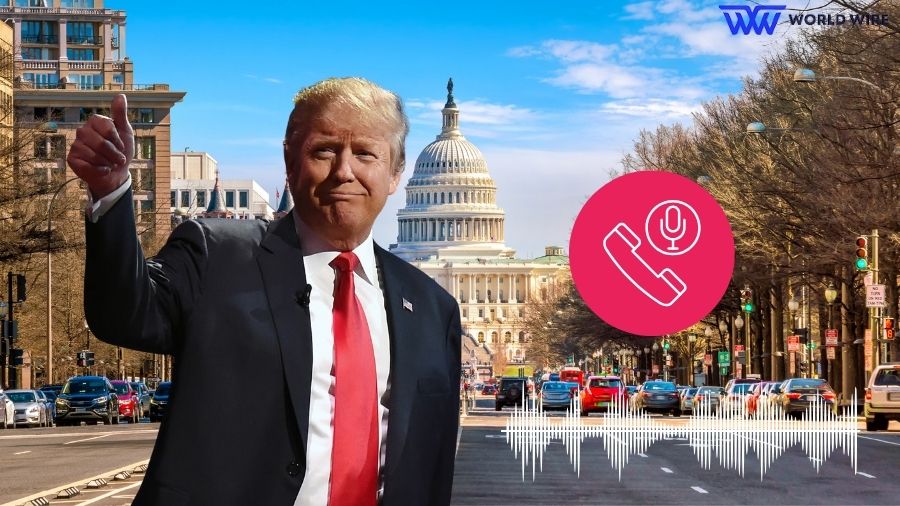 Later, during a lengthy Bret Baier interview on Fox News, Trump claimed he had never shown anyone the top-secret U.S. military strategy mentioned in the audio file.
MUST READ – U.S. Senator Forced to Shelter in Israel Amid Hamas Attacks
Trump furiously insisted that he never disclosed any top-secret military plan for striking Iran that the U.S. Army General Mark Milley, the now-former chairman of the Joint Chiefs of Staff, drafted. He also admitted to Baier that he never instructed the military to develop such an attack strategy.
The meeting was held on July 21, 2021, six months after Trump's presidency ended, at the Trump National Golf Club in Bedminster, New Jersey. A writer, publisher, and two of the former president's advisers were present, and the discussion centered on Mark Meadows, the former chief of staff of Trump, and his upcoming book.
The indictment claims that during the meeting, Trump claimed to have discovered Milley's "plan of attack." However, he denied giving Milley instructions and claimed the rumor was untrue.
READ MORE – Book Your Ticket to See Trump in Adel, Iowa
Last month, Smith's team acknowledged to the federal judge presiding over Trump's case involving secret documents that they had misrepresented how they had turned over evidence.
According to Smith's team, the government has provided the defendants with all the gathered CCTV material. According to the so-called Brady rule, prosecutors must reveal all information and proof that is helpful to the defendant.
Signup For Our Newsletter