Republican presidential hopefuls Chris Christie criticized Donald Trump for touting his indictments in a recent conference.
Let's read the news and find out what Chris Christie said about Trump
Chris Christie Calls Donald Trump A liar And A Coward For Touting Indictments.
In an interview on Sunday, Former New Jersey Governor and 2024 Republican presidential candidate Chris Christie attacked his rival, former United States former President Donald Trump, calling him a 'liar' and a 'coward.'
Regarding Trump's speech at a conservative political conference on Saturday in Florida, Christie said, "He is a liar and a coward. He is not getting indicted for anyone other than because of his own conduct."
While speaking at the Turning Point Action Conference on Saturday, the former President called his indictment a great badge of honor and courage.
Trump said, "Every time the radical left Democrats, Marxist communities, and fascists indict me, I consider it a great badge of honor and courage; I am doing it for you. I m being indicted for you. Better me than you, right ?" He added, "I believe I am indicted on behalf of more than 200 million people that love our country, far more than 200 million."
Also, See: Chris Christie Goes Ballistic Over Trump Wanting to Skip Debates: 'It's Not Fair!'
Reacting to his speech, Christie said, "There is no other of the 200 million Americans he spoke about who illegally retained classified national secrets after being asked politely, quietly, and professionally for 18 months to turn them over voluntarily."
Christie mentioned Trump's indictment in the classified documents case for alleged mishandling of the sensitive records by illegally holding them at his residence in Miami after the former President left office.
Also, See: Secret Service Closes White House Cocaine Probe With No Answers
Christie talked about Trump's hiding the truth from his own lawyer and added, "There is no other of those 200 million Americans who lied to their lawyers about where those documents were, and there is none of those other 200 million Americans who lied to the prosecutors about it and flashed around documents regarding an Iranian warplane to anyone who didn't have the clearance to see them."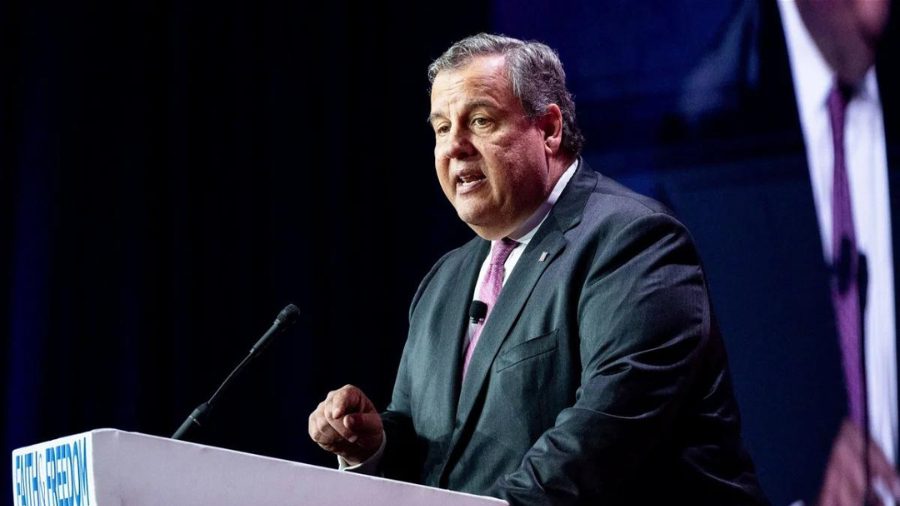 The former governor continued, "He (Trump) now has the opportunity to go to court and make the government prove that case beyond a reasonable doubt. But now he says he does not want to have a trial until after the election in 2024. I don't think he is doing that for us, either. He should resolve these things before people vote so that we know exactly who we are voting for."
Also, See: Piers Morgan Challenges Trump to Appear at First Primary Debate
Besides the classified document case, Trump was indicted in his hush-money case in March by New York City's grand jury, where he is charged with falsifying business records to hide payments made to a pornstar to prevent her from speaking about her affair with Trump in public during the 2016 election.
He also faces potential indictments in Washington and Atlanta, where investigations are underway into his efforts to change the 2020 election results and the January 6 Capitol attack.
Christie called the former President's conduct 'outrageous' and accused him of touting his indictment to engage public support. "He is indicted because of his outrageous conduct. That is a lie when he says he is doing it for us. And when he was doing everything he said he was doing with those documents; it shows exactly what a coward he is."
Also, See: Nikki Haley Responds to Trump Question with Weird Confession About Husband
Christie announced his presidential run in early June and has been a vocal critic of Trump, who has a big lead for the 2024 GOP nomination.

Subscribe to Email Updates :