Watch Late Night with Seth Meyers – Seth Meyers is the new host of NBC's Late Night, the show serving as home to A-list megastar guests, outstanding comedy, and the finest musical talent.
Recently, Seth Meyers talked about My Pillow owner Mike Lindell in his show and published the video titled "Mike Lindell Pleads for His Twitter Back, Wants to Meet with Elon Musk: A Closer Look."
Here, you can watch Late Night with Seth Meyers, where he talked about Mike Lindell.
Watch Late Night with Seth Meyers: Lindell Wants to Meet with Elon Musk
Watch Late Night with Seth Meyers – Summary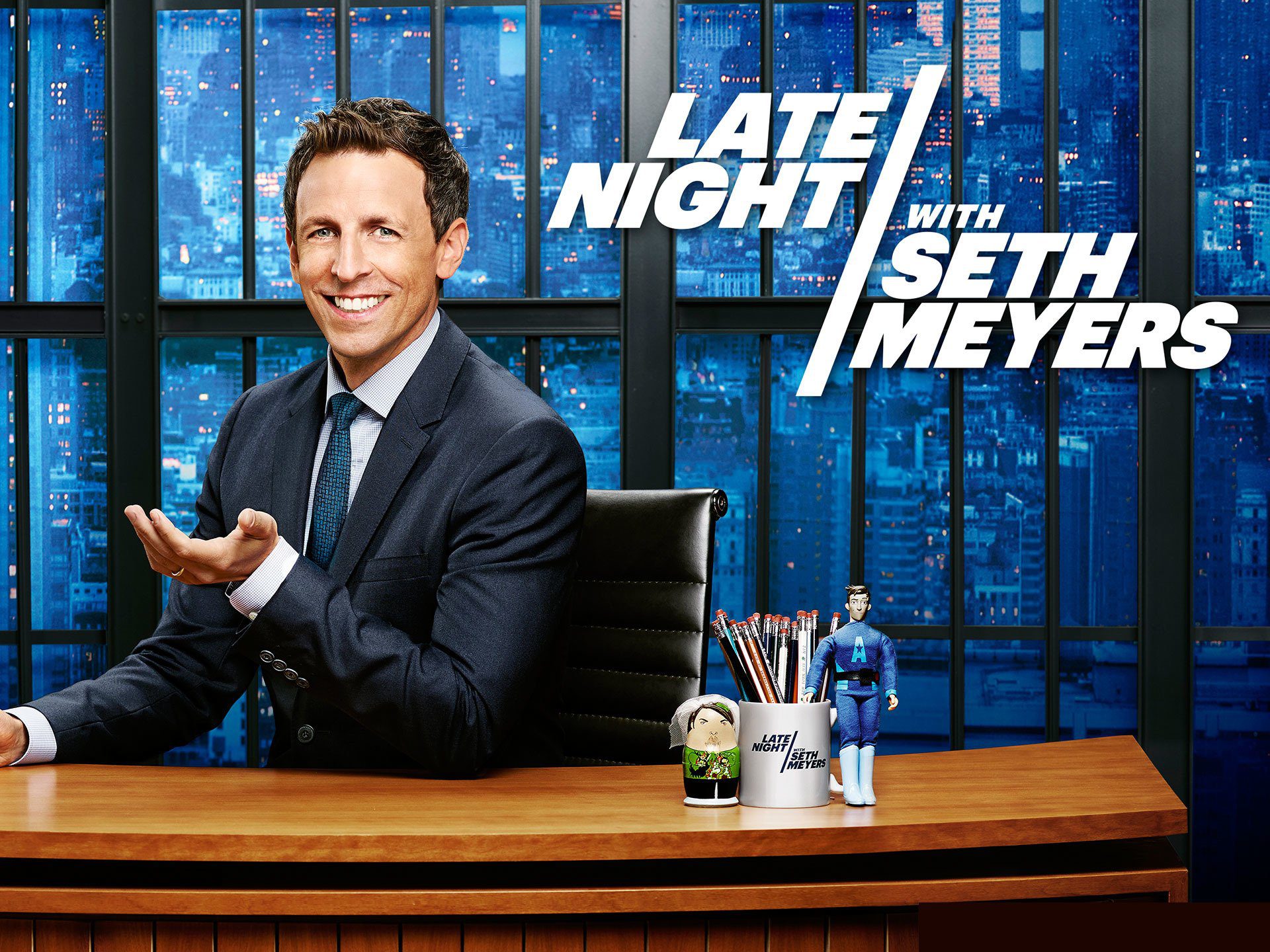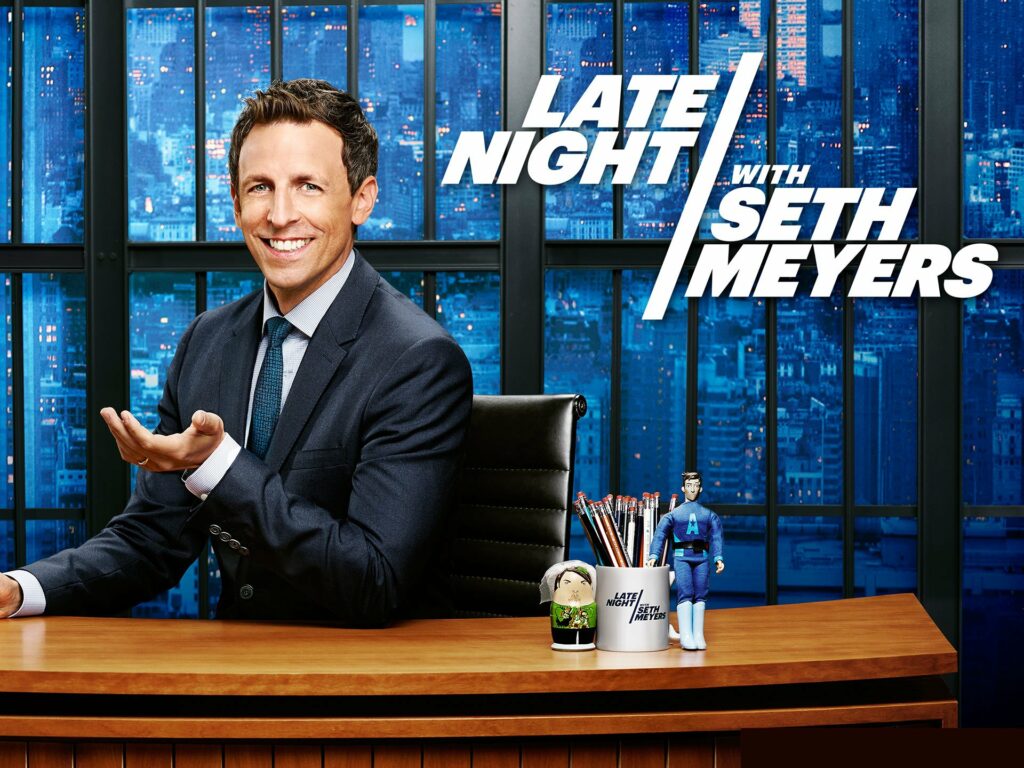 Late Night with Seth Meyers features A-list star guests, memorable comedy, and topical monologue jokes. Airing weeknights at 12:37 am ET/PT, it is the 4th iteration of NBC's Late Night franchise.
In the Watch Late Night with Seth Meyers episode, Seth Meyers talked of various things, from Biden trying to talk to turkeys to Lindell speaking of voter fraud.
The video starts with Meyers speaking, "Screaming at the top of his lungs about voter fraud, while everyone else silently overlooks him and tucks into their green bean casserole. Also, President Biden tried to talk to turkeys. For more on this, it is time for a closer look."
He first mocked President Biden's trial by talking to turkeys and showed his videos with turkeys.
Then he took a closer look at America's crazy uncle, Mike Lindell.
Meyer also showed the video of the former RNC Communications Director talking about MyPillowisation of the Republican party, who said, "We have attracted new cartoon characters. If somebody is speaking at a rally with a president or a presidential nominee is best known as a Pillow Salesman, run to high heaven."
Upon his words, Meyers jokes, "Oh, you can run, but you cannot hide from Mike Lindell's voice. It does not matter how far away you are, and you will still be able to hear Mike. It is like that scene from Jurassic Park. If, at any point, you get the water in your glass rippling, don't worry. It means Mike Lindell is speaking somewhere. And if Republicans are worried about the MyPillowisation of their party, they will probably not be thrilled to hear the latest news from Mike Lindell land."
Meyers goes on to speak and emphasize that the show is about Thanksgiving.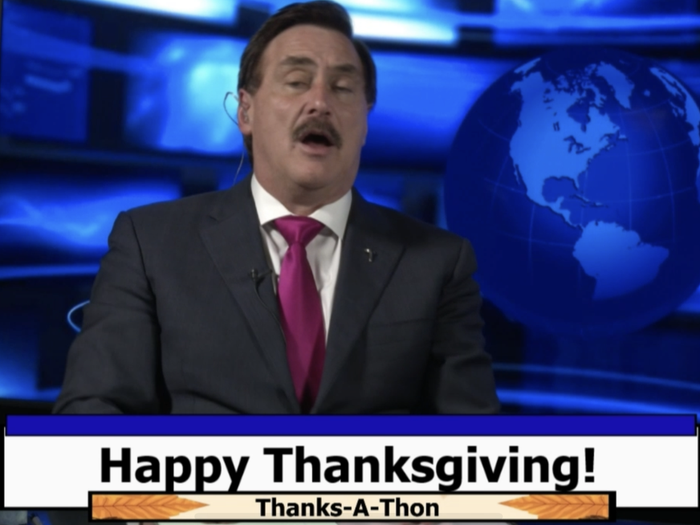 He said, "And in just time for Thanksgiving, old uncle Mike went on one of his usual obscure right-wing T.V. shows that you can only get with rabbit ears on a home radio and argued he had solid evidence that elections across the country were stolen from Republicans."
He showed a video of Lindell speaking, "We have cyber evidence of a 37000 vote flip on the Kari Lake race after the election. We possess all the Edison data that came in real-time through research on all the races, including Finchem and Blake Masters. They all won. Okay? This one, we are watching from every angle. You go up to Michigan. They have completely wiped out the state of Michigan, stole the legislatures, everything. Arizona is the gateway to exposing everybody. We have to get to Arizona. They need to hold a new election."
Meyers teased Lindell for his words of a new election and laughingly marked, "Oh, that's right. They need to hold a new election. He screams like he is doing dialogue from a straight-to-DVD knockoff of Black to the Future."
Meyers said, "You might be wondering why we are spending any time talking about MyPillow salesmen besides the fact that it's Thanksgiving. We are celebrating the importance of crazy uncles.
Lindell has also been a significant influence within the election denial movement. As we noted, he has endorsed candidates and appeared at Trump rallies. According to the New York Times, he spent nearly $40 million on conferences, legal battles, activist networks, a digital media platform, and research that provoked his theory of stolen elections."
Meyers made fun of Lindell's statement and said, "First of all, I don't believe he has researchers. I believe he has guys willing to say they researched to collect an easy paycheck."
He said, "If you ever hear Lindell yelling, you just grab a lab coat and get paid. Also, how does he earn this much money? His pillows can be that good. Otherwise, he wouldn't always look like he had not slept in five years. They may be. Let me try one."
He took a MyPillows pillow in his hand and threw it on his table in a trial to test it.
After the MyPillow test, in the watch Late Night with Seth Meyers show, while talking about Mike Lindell's attempt to return to Twitter, Meyers said, "Lindell is also currently banned from Twitter as of this taping. Still, he has been very public about the fact that he wanted to return. In fact, he even issued a direct appeal to Twitter's new owner Elon Musk."
He then showed a video of Mike Lindell speaking to former President Trump's advisor Steve Bannon. In the video, Mike Lindell said, "My shoutout to Elon Musk would be, you know, if your site should be a new free speech platform, but yet you are going to carve out the guys that speak about our election crimes and our election integrity. I don't think it is that free. I want to shout out to Elon Musk right now. Hey, check out the evidence that I was banned because I was telling the truth."
In the Late Night with Seth Meyers, Meyers paused the video and made fun of Lindell's shirt, saying, "First of all, dude, you are on T.V. Wear something nicer than a plaid shirt. You don't need to say it is a shoutout. Everything you say is a shoutout."
He ended the show by saying it's time for us to come together with our friends, our families, and four communities to spend time with one another and give thanks, and of course, don't ignore our crazy uncles.
Mike Lindell and Twitter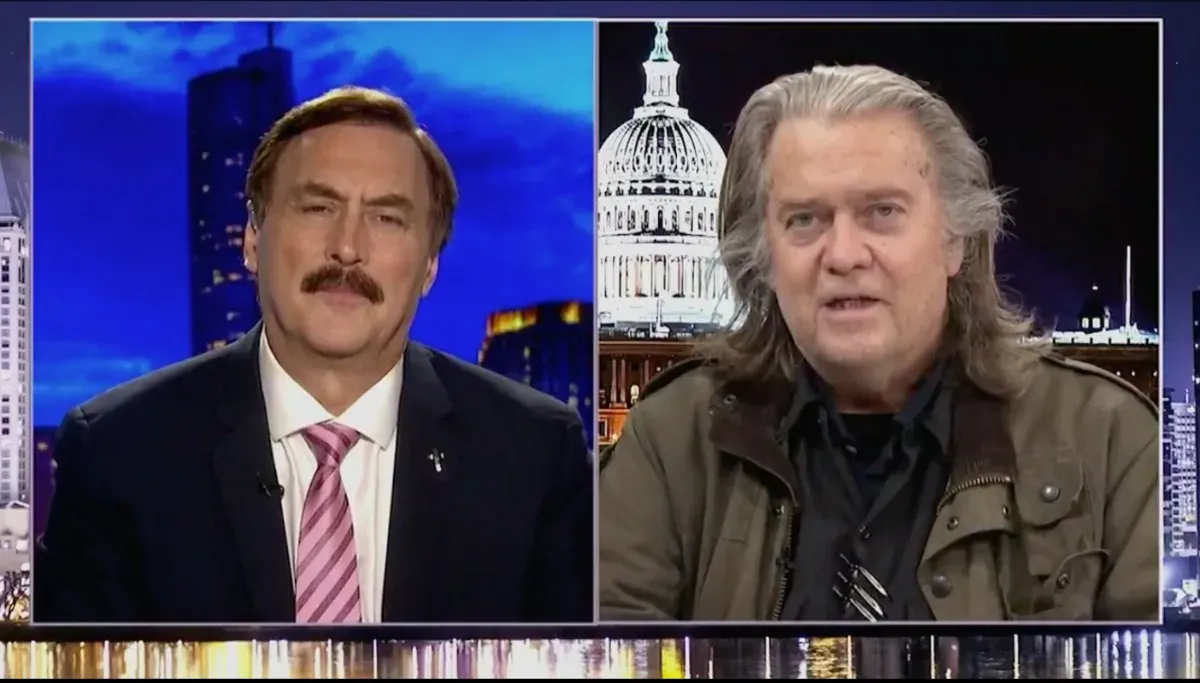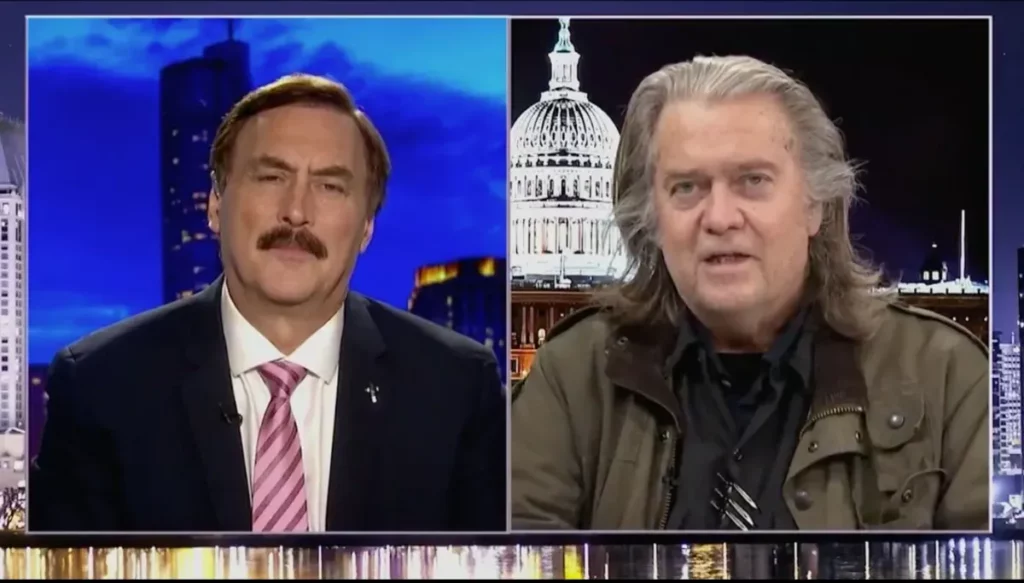 MyPillow CEO Mike Lindell talked to former Trump adviser Steve Bannon about how he is still banned from Twitter.
When Bannon asked, "Would you commit to an open live Twitter with Elon Musk?"
Lindell immediately stated, "Absolutely. I would fly to him, do whatever it takes, and hand it to him on a silver platter."
In 2021, Mike Lindell was permanently banned from Twitter for making groundless claims of voter fraud. He was banned a second time in May after setting up a new account.
Lindell also said he hoped Elon Musk would see how his Twitter ban would be reversed.
He said, "I would do that any day, anytime, any time of day or night, and I will drop everything I have to do because I believe it is important to our country."
Referring to the fake claims about election fraud that he had constantly pushed over the last two years, he said, "If you are going to have a platform of free speech now and without this culture, you cannot say anybody that talked about machines can't be on it."
Final Thoughts on Watch Late Night with Seth Meyers
There you have it – a detailed article covering how to watch Late Night with Seth Meyers.

Subscribe to Email Updates :