Mike Lindell said that his behavior was "out of character" when the video of the MyPillow CEO becoming enraged after being accused of making "lumpy pillows" at a court deposition in March went viral on social media.
Mike Lindell Responds to Release of Viral 'Lumpy Pillow' Swearing Clip
Several Donald Trump supporters, including Lindell, have been charged with spreading untrue rumors that the business, which produced the voting devices used in the 2020 presidential election, was involved in a scheme to rig the results in favor of Joe Biden.
Also, Read – Federal Lawsuit filed to remove Donald Trump from New Mexico ballots
The video was from the initial deposition in the defamation complaint Eric Coomer, the former CEO of Dominion Voting Systems, filed against Lindell, which was recorded on March 8.
He said to host Alex Jones on Monday, "You can attack me, I can take that, you start attacking my pillow, my employees, I got a big problem with that."
Read Latest News Headlines – Biden's Approval Rating: Where Do Americans Stand on Their President?
Lindell erupted during the deposition in March when one of Coomer's attorneys, Charles Cain, stated that Lindell had received 'lumpy pillow calls,' ostensibly about MyPillow products. "No, they're not lumpy pillows; that's not what they call on," he retorted.
"When you say lumpy pillows, now you're an a******, you got that? You're an a****** is what you are!"
Lindell continued, calling Cain an "ambulance-chasing a******," adding, "Nobody calls because of a lumpy pillow."
What's More – Trump Asks Judge to Step Aside in Federal Elections Case
On Monday, during a guest appearance on Alex Jones's InfoWars show, Lindell commented:
"I lost my cool on that one… that's the one I swore in, that's how mad I was. I was out of character by doing that. For them to leak it, it backfired on them, Alex. They released all these tapes that they shouldn't have, all these clips that they sound bit from these three depositions, not just one."
In addition, Lindell criticized Cain and another Dominion lawyer, charging Coomer with making odd facial expressions throughout the deposition.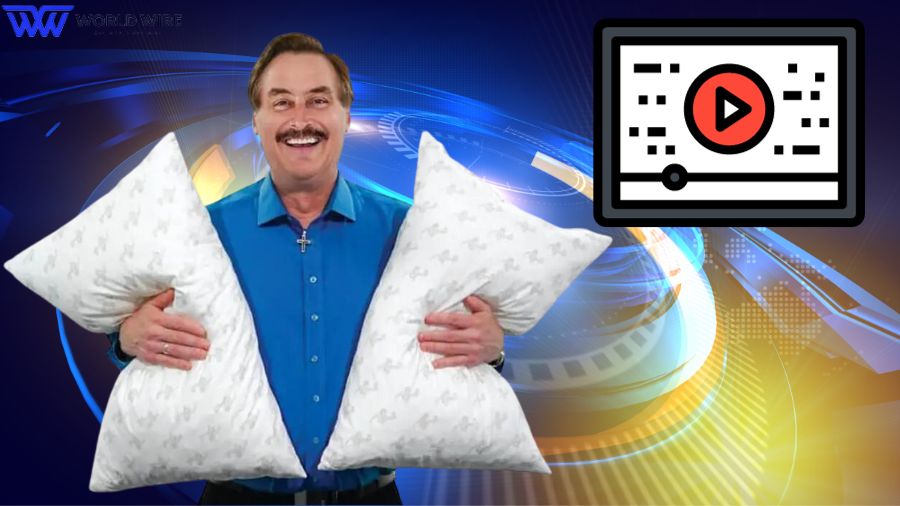 READ MORE – Florida's Political Shift: More Than Just DeSantis
He said to Jones: "You have the same criminal crooked lawyers and this guy making faces at me, the guy Eric Coomer, the guy that's actually suing me, I didn't even know who this guy was, he's making faces, and doing this stuff, you don't see him in the camera, but I'll tell you what."
The second deposition took place on March 9, and it seems that things were still tense when Lindell called Cain "evil" and that he would be "sued big" for damage done to MyPillow.
What's More –  We must do better': AOC calls on Adams to change his stance on migrants
Following the final deposition on August 23, Coomer's legal team submitted a move to have him punished, ostensibly because Lindell exited the room declaring he would be a guest on the War Room podcast run by former Trump strategist Steve Bannon.
The videos were made public as part of the move, and according to Coomer's legal team, they were "demonstrably worse than any attempt to describe the conduct" of Lindell.
What's More –  We must do better': AOC calls on Adams to change his stance on migrants
Lindell claimed in an interview with Newsweek: "The evil lawyer attacked MyPillow and my employees…that's the part you media people are ignoring!! You are as bad as them for what you are all doing to our country!"
He continued, "They attacked my employees and MyPillow…evil, evil, and evil."

Subscribe to Email Updates :