Former president Donald J. Trump declared his 3rd run for the Senate and the President, facing several investigations by a special counsel. Since most of his backed candidates lost in the midterm election, people anticipate whether the former leader would be able to gain enough Republican support when most of the GOP is expected to move from Trump.
However, there are still Republican elites who endorse Mr. Trump despite what is in the news.
This article will enquire why Republican elites backed Trump.
Why Republican elites backed Trump Explained?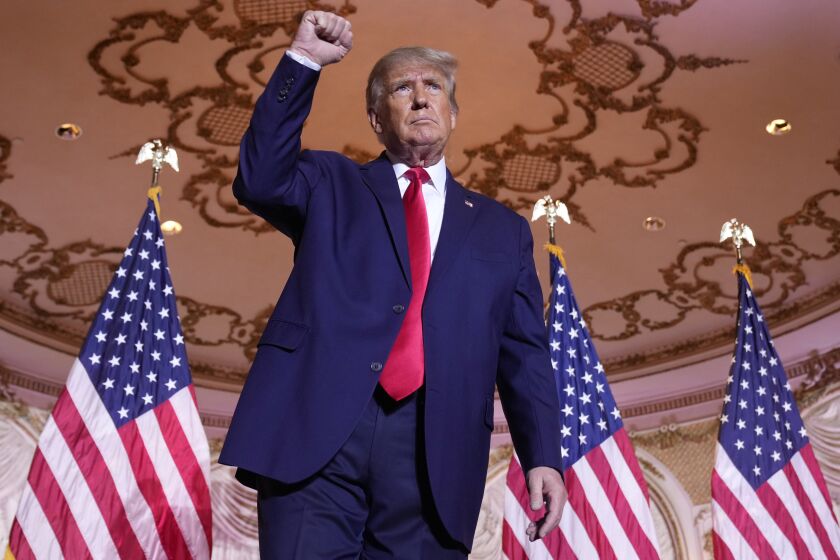 Trump's popularity and leadership were much endorsed at once. Some strongest allies did not like Trump before but now support him, such as Lindsey Graham, New York Republican Elise Stefanik, Ohio senator J.D. Vance, Wyoming Republican Harriet Hageman, and many others.
However, as many of his endorsees lost in the midterm election in 2022, and since he is facing multiple allegations, it seems Republican voters might want a new face as the nominee in 2024.
All these things raise questions like, is Trump still a party leader? If yes, why Republican elites backed Trump?
Recently, Tim Miller, a former Republican operative and currently an author, was interviewed about his new book.
He left the party over his objections to Trump.
Tim's book, "Why we did it: A Travelogue on the Republican road to hell," is a Washington insider's investigation of how the Republican elites fell in line under Mr. Trump, though many of them privately claim they opposed him.
In an interview, he spoke about the different reasons Republicans Elites backed Trump.
Tim talked about how he began working as a spokesperson on John McCain's Iowa Presidential campaign to RINO Republican Presidential campaigns.
He had also represented Mitt Romney at the RNC during the general election. In 2016, Tim was communications director for Jeb Bush's campaign. He spoke against the Trump PAC.
After that, he started writing for The Bulwark and other places. He served as the political director for Republicans Voters Against Trump, a project aiming to get Republicans to vote for Joe Biden in 2020.
When asked what he has to say about the motivations of D.C. Republican insiders, Tim stated, "There is a money element to this and power. Some people like to exert power in Washington without being aware of the fact that power comes with responsibility. Power has downsides."
According to Tim, Trump's power, popularity, and money make the Republicans Elite back him. Power is the driving force for a lot of Republicans. They wish to be in the golf cart with Trump, or they wish to be in the back row of a room where they can go home for Thanksgiving, as in Lindsey Graham's case. He marked it as a drug in D.C.
The interviewer mentioned Elise Stefanik, who justified supporting Trump by saying, "Well, I am just doing what voters want."
As Tim blamed many Republican elites for falling in with Trump, he was questioned if he felt the same towards voters.
Upon this, he said he has two minds about the voters. His book is all about the cowardice of the collaborators. The Republican ruling classes would be happy to go with a benevolent person to continue access to power, but they went with the more dangerous route because that is what the voters wanted.
Tim stated the voters have multiple reasons to be upset, believing the Republican ruling class did not listen to voters' concerns. He said many Republican voters were upset about the Iraq war and the hollowing-out of their communities, but nothing was done to address that.
No one challenges Republican orthodoxies on any issues, but Donald Trump did. So this can also be the reason why voters are attracted to Trump. He began offering them something different.
So, summarising why Republican elites backed Trump, it comes out that they might find something unique in his leadership and policies.
As per some sources, they may also support him in accessing power, fame, and wealth. Whatever the reasons, there is no doubt that Mr. Trump has always been one of the national figures dominating the media and news and a few of the Republican elites.
Is Trump still a leader of the Republicans?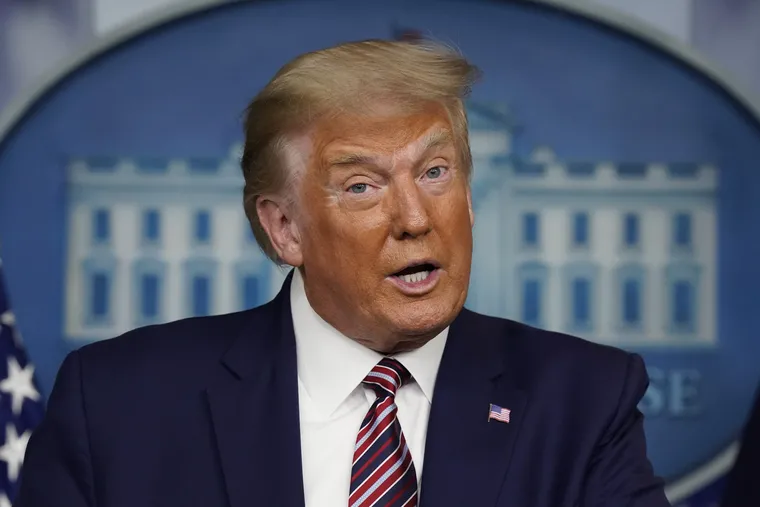 As per some sources, there is evidence that the GOP is ready to move on. In a recent NBC poll, 62% of Republicans said they considered themselves more a supporter of the party than of Mr. Donald Trump. This is the largest share since the question was first polled in January 2019.
In many interviews, Republican donors, lawmakers, activists, etc., paved the way for Trump to hold up its base as the party is losing hope with less wealthy voters.
Ari Fleischer, a press secretary for President George W. Bush, said this is a crisis for the Republican Elite, beyond the party elite, for elected officials, and for the way people have been brought up as Republicans in the power structure for a generation. If Trump wins, he will change what it means to be Republican.
A conservative activist and talk-radio host, Laura Ingraham, marked, "Republicans have to come to terms with what they created. They will talk about everything except the fact their policies are unpopular."
Most voters had given up on a liberal and cosmopolitan Democratic Party. They found a tribune, blue-collar billionaire in Donald Trump, who pledged to expand Social Security, deny big donors' money, sock it to Chinese central bankers and relieve Americans of unfair competition from foreign workers.
Trump is standing for President in 2024 amid several investigations. His taxes are another issue.
Some Republican elites may move from him. However, this elite-Trump separation will be a gradual process. The GOP elite, like Mitch McConnell, may be anti-Trump. GOP donors, including Robert, Rebekah Mercer, and Stephen Schwarzman, are believed to move from Trump. But at the same time, some elites support him.
Lindsey Graham tweets about Trump, publicly endorsing him. Many donors are still yet to declare themselves anti-Tump.
Signup For Our Newsletter