Tuesday's elections will allow voters a chance to express their opinions on a wide range of state and local races, which may reveal something about the mood of the country before 2024.
The currently serving governors of Kentucky and Mississippi are running for reelection. Voters will decide whether to grant Governors Andy Beshear (D) and Tate Reeves (R) a second term in Kentucky and Mississippi, respectively.
Voters in Pennsylvania will have to make a crucial decision on the appointment to the state Supreme Court. At the same time, those in Virginia and New Jersey will be deciding which party controls their state legislatures.
In Ohio, Democrats and advocates of abortion rights seek to include protections for abortion in the state constitution.
The results of the races may provide insight into the national mood of both parties as well as the opinions of the public on important issues like crime, abortion, and education.
Here are five important races to watch:
State Legislature of Virginia
There will be reelection to the Virginia state Legislature for all 140 seats, the 40 state Senate seats and the 100 House of Delegate seats.
Republicans have focused on their opponents' criminal records, while Democrats have tried to take the offensive on abortion issues. Analysts believe that control of both chambers will come down to a small number of seats.
Youngkin's Spirit of Virginia PAC is raising millions of dollars for the 2023 elections—including more than $7 million in the third quarter of fundraising this year alone—the governor has been prominently active in the state Legislature races.
Meanwhile, Maryland Governor Wes Moore (D) has campaigned in the Old Dominion. Biden has made a fundraising pitch through the Democratic Legislative Campaign Committee amid the Virginia races, ABC News reports.
The stakes are high for Glenn Youngkin, who has been mentioned as a potential White House candidate and may see an increase in national recognition if his party can flip the state Senate while maintaining control in the House of Delegates, even though the races in Virginia are being watched as an indication of how the parties are messaging on important issues.
Kentucky's Race for Governor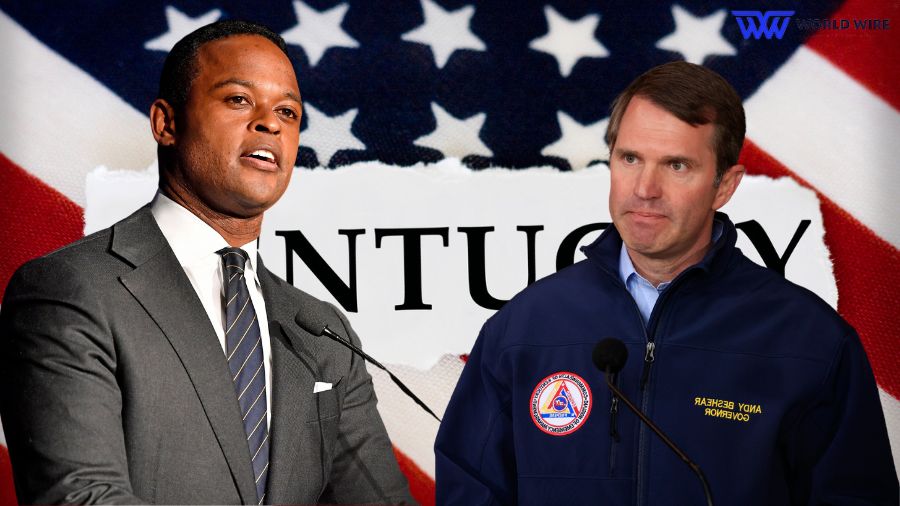 In a state that former President Donald Trump won by a margin of more than 25 points in 2020, voters in the Bluegrass State will consider whether to choose Republican Attorney General Daniel Cameron or grant Beshear another term as governor.
According to a poll conducted this week by Morning Consult, Beshear has the support of 60 percent of voters, including 43 percent of Republicans, 58 percent of independents, and 89 percent of Democrats.
Current polling indicates Beshear is leading, including surveys conducted internally and by a super PAC that backs Cameron.
Beshear and Cameron were tied at 47% in an Emerson College Polling survey on Friday. 2% of respondents said they would vote for someone else.
Mississippi's Race for Governor
In the race for a second term as governor of Mississippi, Republican Gov.
Tate Reeves is facing Democratic Candidate Brandon Presley, who serves as the northern district's public service commissioner and is the late rock and roll icon Elvis Presley's second cousin.
Amid the state's hospital financial problems, Presley has campaigned on Medicaid expansion and other concerns, including lowering taxes on groceries and car tag fees.
He has made winning over Black voters a major focus of his campaign and has attempted to associate Reeves with the state's welfare issue despite the governor's innocence.
For Reeves to avoid a runoff on November 28, he must win by a clear margin with at least 50% of the vote. Reeve's seat is rated as "lean Republican" by the impartial election forecaster Cook Political Report.
Ohio Ballot Measures on Marijuana and Abortion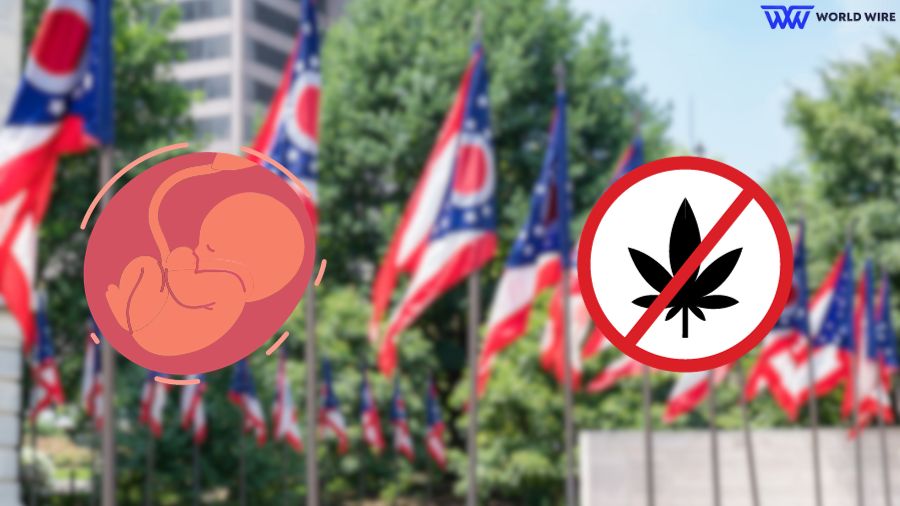 Ohio voters will be debating a proposed constitutional amendment that would create abortion rights in the Buckeye State on Tuesday, making it one of the most watched races in the country.
After the Supreme Court overturned Roe v. Wade last year, a 10-year-old rape victim could not legally obtain an abortion in Ohio, so she travelled to Indiana to have one, turning the state into a flashpoint.
While the conservative-majority Ohio Supreme Court considers a six-week abortion restriction that briefly went into effect following the Supreme Court's ruling last year before being halted, abortion is currently lawful in the state up to 22 weeks.
Ohio voters are considering a different ballot measure that would allow those over 21 to possess up to a specific amount of marijuana, which may legalize marijuana for recreational use.
A vacant seat on the Supreme Court of Pennsylvania
On Tuesday, residents of Pennsylvania will get a chance to voice their opinions over the race for Democrat Daniel McCaffery and Republican Carolyn Carluccio's seat on the state's high court.
Following Chief Justice Max Baer's death last year, they compete to occupy an open seat.
Pennsylvania's history as a swing state and the fact that it has been the focus of multiple disputes over election outcomes and abortion, among other topics, make this election crucial even though it is one of the less well-known elections of the year.
After losing both the governor's race and a Senate seat in the November midterm elections, a Republican victory in the seat would help the party gain momentum and move closer to recovering the majority.
Signup For Our Newsletter