After Trump's appearance in the Miami courthouse on Tuesday to face his arraignment related to classified documents, two important cases against the former president report an update.
Let's read the news in detail and know what cases against Trump show major hits after his federal indictment.
DA Alvin Bragg's Case Against Trump Updated After Federal Indictment
Manhattan District Attorney Alvin Bragg's lawsuit against former president Donald Trump reports an update after Trump faced the first hearing on Tuesday at Miami federal court about the discovery of classified documents at his residence.
DA Braggs indicted Trump in the New York State Supreme Court with 34 felony charges for falsifying New York business records to hide damaging information and illegal activity from American voters before and after the 2016 presidential election.
Another lawsuit that is reported to be affected by Trump's federal indictment is New York Attorney General Letitia James's case against the former president.
In September, a civil case filed by James accused Trump, his family business, and his three children of staggering fraud for overvaluing the former president's assets by billions of dollars.
In an interview on MSNBC, James asserted that her case and Braggs's case against Trump would, unfortunately, have to be adjourned as the federal case will preside over both cases.
She said," In all likelihood, I believe that my case, Bragg's and the Georgia case, will, unfortunately, have to be adjourned pending the outcome of the federal case."
The Attorney General believes that since a federal criminal indictment is more important than any other charges, Trump's case of classified documents will dominate other cases.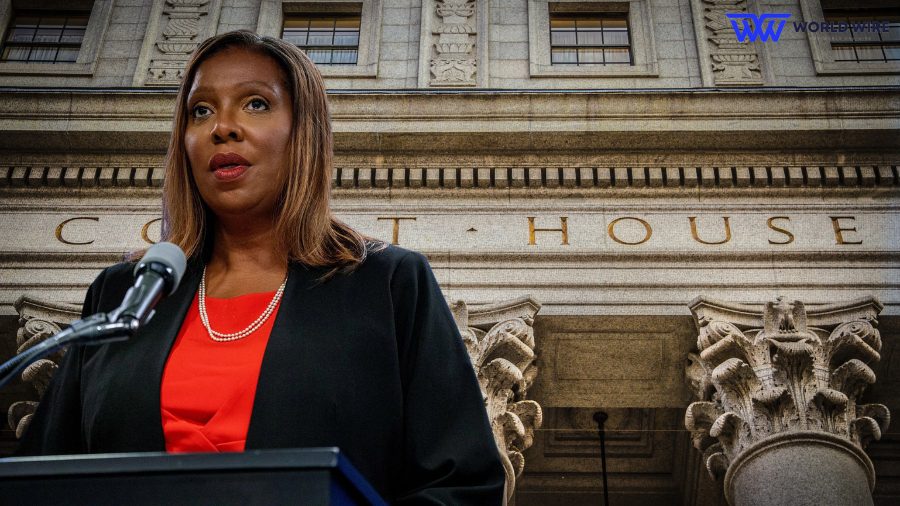 James added, "So it all depends upon the scheduling of this particular case. I know there will be a flood, a flurry of motions, a motion to dismiss, discovery issues, etc. So it really all depends. All of us want to know what Judge Cannon is going to do and whether or not she is going to delay this particular case."
Trump, a front-runner in the Republican 2024 Presidential nomination, appeared in Miami court on Tuesday for his indictment related to the secret classified documents the grand jury discovered at his Mar-a-Lago residence in Miami, Florida.
He faces 37- charges, including obstruction of a federal investigation, hiding of documents, representing false statements, etc. A special counsel brought up Trump's indictment last week, Jack Smith, appointed by Biden's Department of Justice.
The former president reportedly pleaded not guilty through his lawyers in Miami court. The jury granted Trump a pretrial release without any special conditions.
Also, See: Alina Habba Says She 'Could Never Imagine' He Would Take A Plea Deal
However, the judge mandated that Trump should stay away from witnesses. If the former president is found guilty in his classified document case, he could be imprisoned for decades.

Subscribe to Email Updates :