A federal judge approved a motion from the Justice Department to bar Donald Trump from disclosing information related to his classified documents case.
Let's read the news and learn what the motion demands for the former president.
Judge Orders Trump Not To Disclose Evidence In Classified Documents Case
On Monday, a federal Judge ordered the U.S. former president, Donald Trump, not to disclose evidence in his classified document case.
The former president was indicted with 37 criminal counts last week related to his retaining of classified documents at his residence, Mar-a-Lago, in Miami, Florida.
Also, See: 5 Key Takeaways From The Trump Indictment
The prosecutors charged him for his alleged refusal to return hundreds of documents containing classified information about U.S. Nuclear secrets and the nation's defense capabilities and obstruction of the investigation by a grand jury.
After constant denial of the charges and claims of being innocent, Trump pleaded not guilty to all 37 federal charges in his first trial of the case in Miami court last week.
Also, See: Here's What Trump Did After Being Arraigned
A special counsel, Jack Smith, who investigated Trump's document case, sought a protective order to ensure that Trump and his aide Nauta did not disclose sensitive details in the discovered materials or evidence.
The protective order declared Trump and Nauta "shall not disclose the discovery materials or the contents directly or indirectly to any person other than employed to assist in the defense, persons who are interviewed as likely witnesses, counsel for potential witnesses, and persons to whom the Court may approve the disclosure.
United States Judge Bruce E. Reinhart agreed to the protective order on Monday. As per the order, Trump could see the details of the documents only in the presence of federal attorneys and enforcement officials but could not discuss or disclose the details with anyone.
Also, See: Trump 49 Page Indictment Download PDF & Read Online [Easy Steps]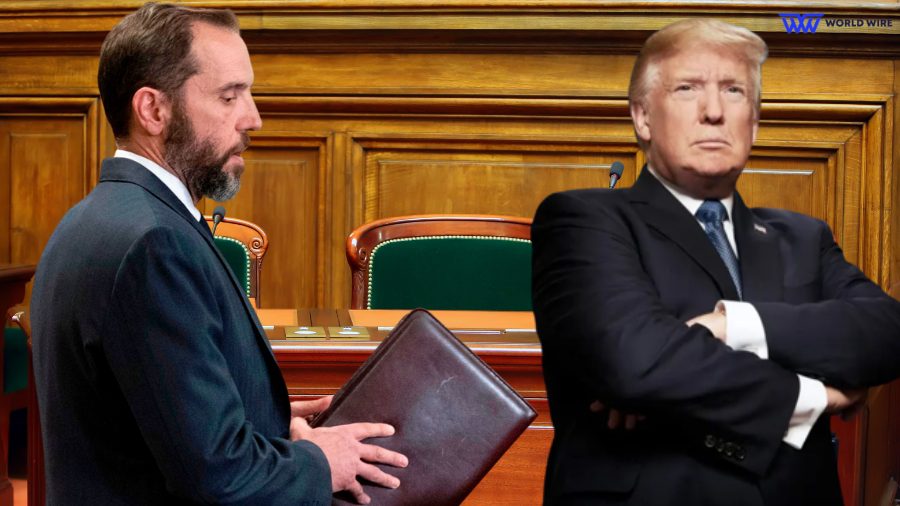 If the order is violated, it could result in criminal contempt charges. The federal judge issued the defense team to "not disclose the discovery materials' contents directly or indirectly to any person or entity other than those employed to assist in the defense, persons interviewed as witnesses, counsel for potential witnesses, and other persons to whom the Court may allow disclosure."
Also, See: Kevin McCarthy Says Trump indictment marks a 'dark day' for America.
The order warned, "A knowing violation of this order by defendants, defense counsel, and authorized persons may result in contempt of court or other civil or criminal sanctions."
In an interview, Timothy Parlatore, who was a criminal defense attorney for Trump until last month, questioned the entire investigation process of classified documents and said, "Trump's attorneys should attack the conduct of the entire investigation and show through death by a thousand cuts why this entire investigation is irreparably tainted by government misconduct."
Also, See: Alina Habba Says She 'Could Never Imagine' He Would Take A Plea Deal
The attorney believes the case has fundamental drawbacks, which could result in the entire case being dismissed. Parlatore added, "Trump's document case, therefore, should be dismissed or, at a minimum, the prosecutor should be disqualified."
Trump, who leads the 2024 Republican presidential nominee race, claims that his investigation is politically motivated and is an attempt to distract him from his campaign. If found guilty of all the alleged charges in the classified document case, Trump could spend decades in jail.

Subscribe to Email Updates :