Maggie Hassan is a democratic politician and lawyer and holds the seat of the junior senator from New Hampshire in the Senate of the United States.
On Tuesday, she easily defeated her Republican challenger, Don Bolduc, retaining a seat that was once seen as ripe for a GOP takeover.
Let us take a look at Maggie Hassan wiki, bio, and net worth.
Maggie Hassan Wiki and Biography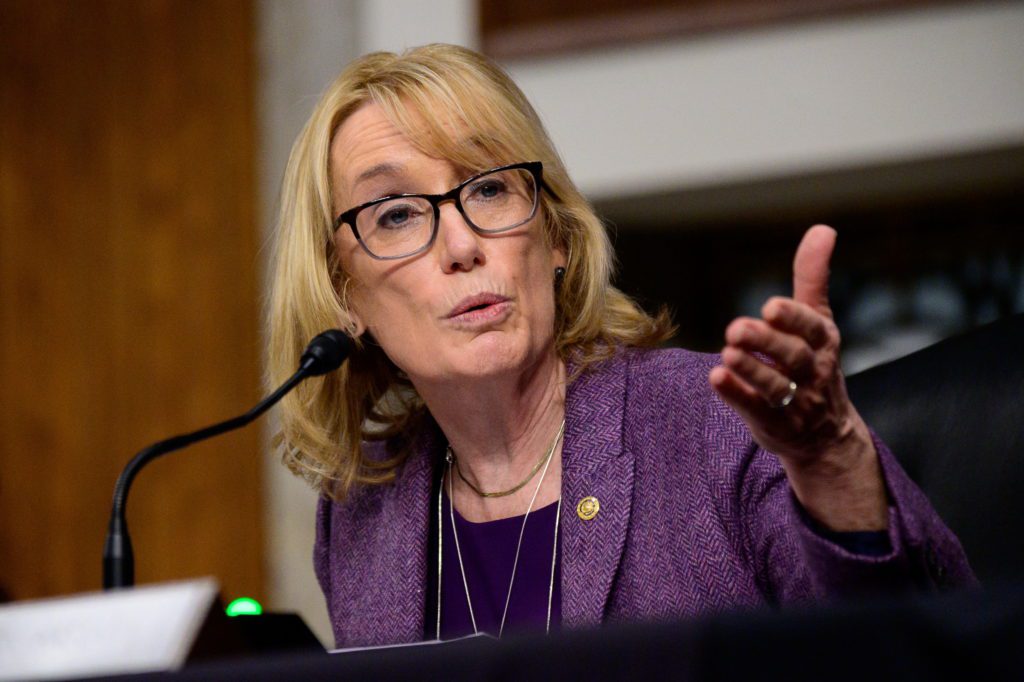 Attorney and Democratic politician Maggie Hassan was elected to the Senate in 2016 after serving as the 81st governor of New Hampshire from 2013 to 2017. She is currently the junior senator for New Hampshire.
Maggie Hassan was born on February 27, 1958, to Margaret Byers and Robert Coldwell Wood, a political scientist, in Boston, Massachusetts. Wood's childhood home was in the Massachusetts town of Lincoln, where she sang in choruses at school and church as a kid. Maggie's parents were involved in politics, and she helped the League of Women Voters by sorting mailers as a child.
She graduated with the class of 1976 from Lincoln-Sudbury Regional High School in Sudbury, Massachusetts. The next stop on Wood's educational journey was Brown University, where she studied history and earned a Bachelor of Arts degree in 1980. There, she also met Thomas Hassan, her husband.
In 1985, she graduated with a Juris Doctor from the Law School at Northeastern University. She was awarded honorary degrees from the UNH School of Law, the UNH Institute of Art, the UNH Department of History, and the UNH and Northeastern Universities (2017).
Maggie Hassan started working as an attorney with the Boston business and corporate defense firm Sullivan, Weinstein, and McQuay in 1996. Former New Hampshire governor Jeanne Shaheen appointed her to serve on the Adequacy in Education and Finance Commission's Advisory Committee in 1999.
In 2002, Hassan ran for the Senate of New Hampshire after being recruited by Democrats, against then-Senator Russell Prescott, losing to him and then beating him in a rematch in 2004. Hassan served as the representative for New Hampshire's 23rd congressional district for six years (January 2005–December 2010), serving three consecutive two-year terms, and was an active member of the Capital Budget Committee and the Budget Conference Committee.
Hassan lost to Prescott in re-election in November 2010 with a 53% to 47% margin, and Republicans took back both houses of the state legislature. In October 2011, Hassan announced her intention to run for Governor and faced off against Republican contender and attorney Ovide M. Lamontagne, and was elected with 55% of the vote, becoming the state's second female Governor, successfully getting re-elected in 2014.
Since taking office in New Hampshire, Hassan has been chosen Vice Chair of the Democratic Governors Association and has been a superdelegate to the Democratic National Convention. Hassan ran for the Senate in 2016 and won against the incumbent Republican, Kelly Ayotte. She resigned as Governor at midnight on January 2, 2017, and amid the COVID-19 outbreak, the Trump administration requested Hassan to join a bipartisan working team on April 15, 2020.
Maggie Hassan is now re-elected to the U.S. Senate after easily defeating her Republican opponent, Don Bolduc, in New Hampshire, in 2022.
Personal life
Maggie and her husband, Thomas Hassan, have been married for a long time now. As fellow students at Brown University, the two hit it off immediately, and it wasn't until 1983 that the pair, who had been dating for some time, tied the knot.
They are proud parents to Ben, their son, and Maggie, their daughter. Ben, their eldest, was born with cerebral palsy and has never been able to walk or talk, and Maggie had to fight a long fight to get him his basic right to education.
Maggie Hassan Polls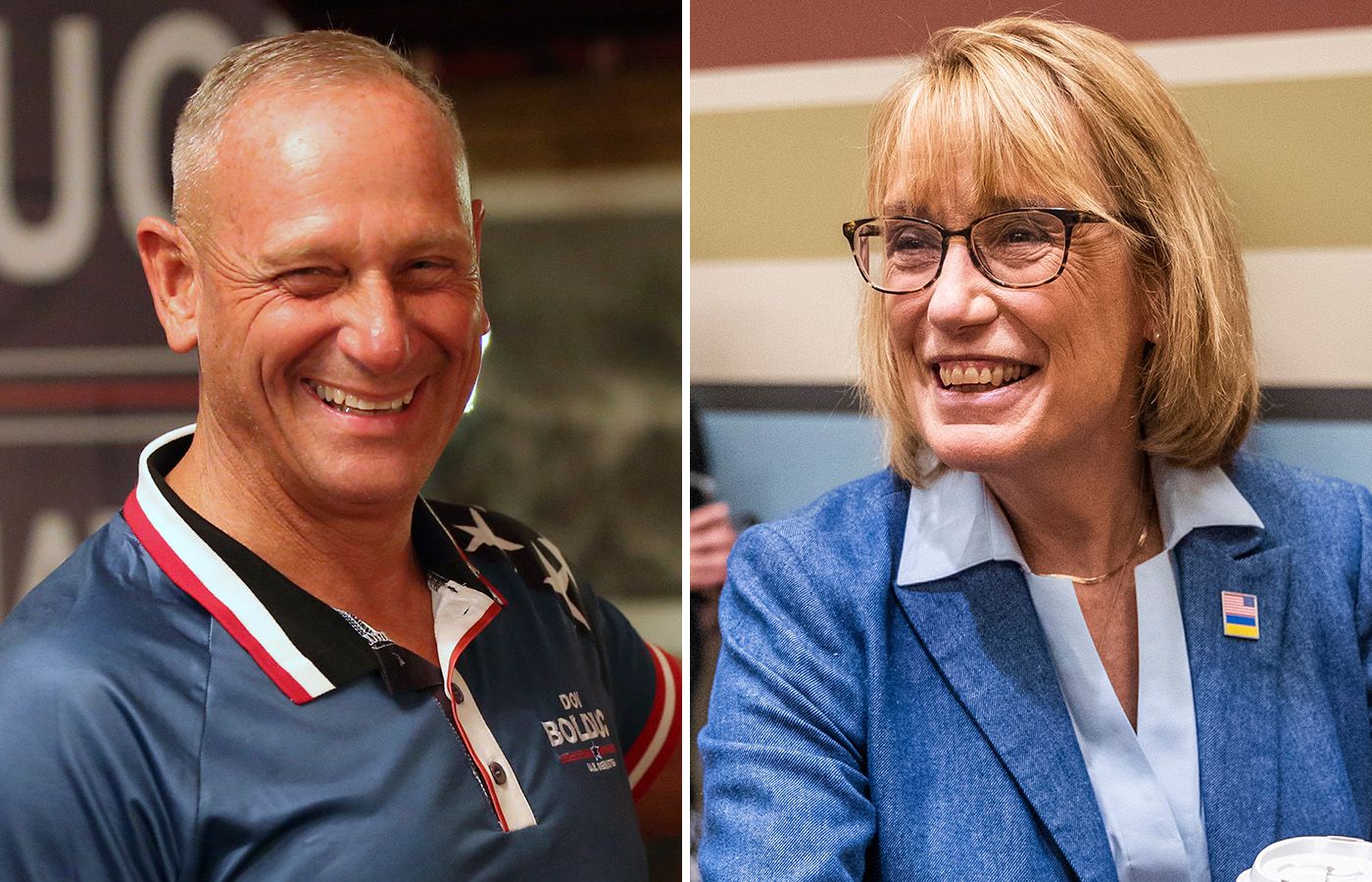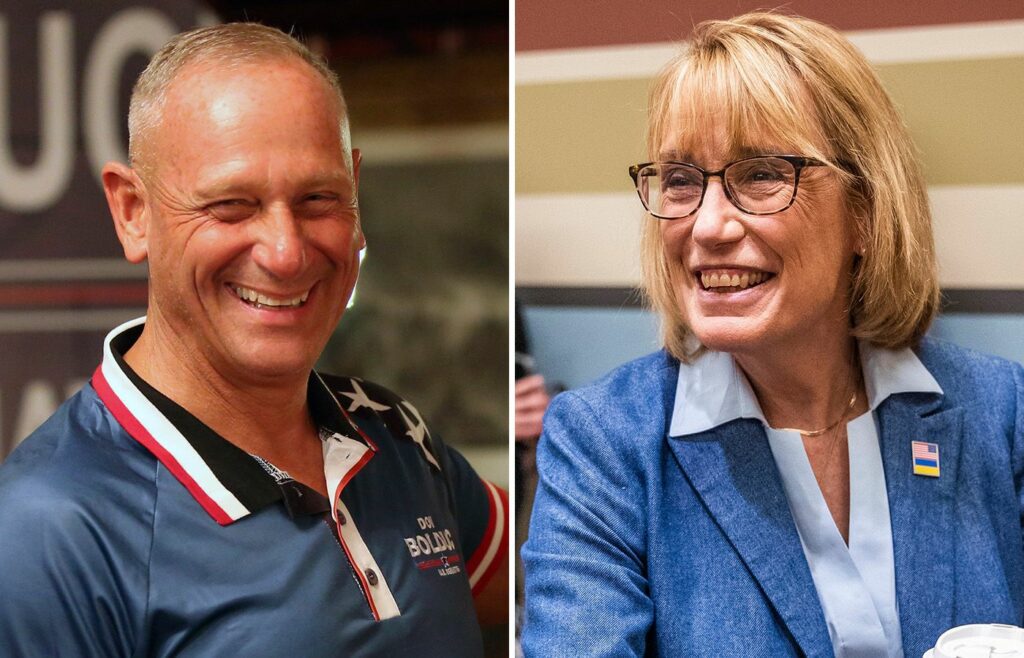 The election results are already out, and maggie has been re-elected to the senate seat. However, the margin she won against her republican competitor Don is still not revealed.
We will update you as soon as we get the information.
Maggie Hassan Contact
You can contact maggie Hassan at +1 202-224-3324.
Alternatively, you can email her or meet her in person by scheduling an appointment by following this link – www.hassan.senate.gov/contact
Maggie Hassan Approval Rating
Maggie was in a tight race with Gov. Chris Sununu for a long time, and it was even predicted that she might lose the elections. But it seems like the tables turned when Bolduc, a retired Army general promoting conspiracy theories about vaccinations and the 2020 presidential race, was chosen by the Republicans to compete with her.
Maggie Hassan Net Worth
Only two women in American history, she and senior senator Jeanne Shaheen, have been elected to the Governorship and the U.S. Senate.
As of 2022, Maggie Hassan has a net worth of $3.5 million or somewhere between $2.15 million and $4.66 million.

Subscribe to Email Updates :