Donald Trump and 18 other people are accused of engaging in widespread election meddling, and Meadows is one of the named defendants in that lawsuit.
Willis gave Meadows, former president Donald Trump, and the other defendants listed in last week's massive indictment until August 25 at noon to surrender to Fulton County the authorities. Trump intends to surrender on August 24.
Mark Meadows Pleads to Judge to Avoid Arrest in Georgia
According to court records submitted on Tuesday, Mark Meadows, the former White House chief of staff for Donald Trump, has urged a federal judge to prevent his arrest through an emergency motion.
Also, Read Latest News – Trump Campaign Rips Georgia DA After Grand Jury Delivers Indictment
On Tuesday, Meadows submitted a motion to the U.S. District Court for the Northern District of Georgia, pleading with the federal Court to prevent his arrest later this week after Fulton County District Attorney Fani Willis rejected Meadows' requested deadline extension and threatened to have him arrested if he did not accept the bond conditions and voluntarily surrender.
Read More – Asa Hutchinson Refuse To Support Donald Trump For Presidency
The filing read, "District Attorney Fani Willis has made clear that she intends to arrest Mr. Meadows before this Court's Monday hearing and has rejected out of hand a reasonable request to defer one business day until after this Court's hearing. Absent this Court's intervention, Mr. Meadows will be denied the protection from arrest that federal law affords former federal officials, and this Court's prompt but orderly consideration of removal will be frustrated."
Meadows has already sought a federal judge to dismiss all accusations Willis has brought against him. Over the weekend, the former official argued that the accusations "fall squarely within the scope" of his previous position in the federal government.
Check Out Other Headlines – Chicago Woman Arrested For Threatening To Kill Donald Trump And Son
According to his attorneys, "As a federal official at the time of the charged conduct, he is immune from state prosecution under the Supremacy Clause of the Federal Constitution,"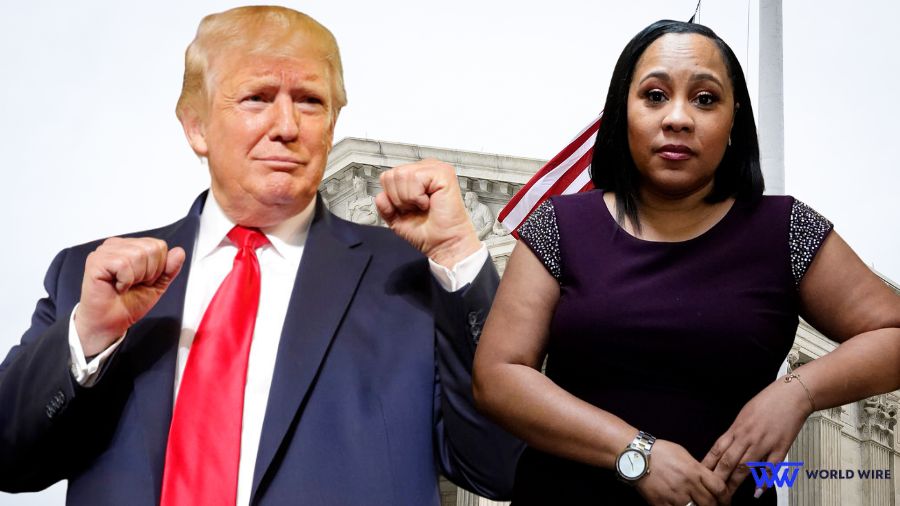 Meadows, charged with two felonies in the case, requested a "modest extension" until Monday. Willis denied the request, stating that the two weeks she had already granted the defendants was "a tremendous courtesy."
Also, Read – Joe Biden Heading To Hawaii To View Damage, Meet Survivors
In a Tuesday email to Meadows' attorneys, Willis stated, "I am not granting any extensions. I gave 2 weeks for people to surrender
themselves to the Court. Your client is no different than any other criminal defendant in this jurisdiction,"
The district attorney announced, "At 12:30 p.m. on Friday, I shall file warrants in the system; my team has availability to meet to discuss reasonable consent bonds on Wednesday and Thursday."
Michael McAuliffe, a former federal prosecutor and elected state attorney, told Newsweek that unless the federal Court approves Meadows' plea for a delay, the former Trump official will be in danger of having an arrest warrant issued if he does not turn himself in by Friday at noon.
Read More –  Donald Trump-Melania Divorce Rumors: Are They True?
He continued by saying that it was extremely unlikely Willis would have approved his plea because it may have jeopardized all of the case's deadlines.
One of the 18 defendants indicted alongside Meadows, Jeffery Clark, a former Justice Department employee, similarly requested an emergency stay of the proceedings from the Court on Tuesday because he didn't have enough time to get to Atlanta in time for Willis' deadline.
Check Out Other Headlines – Police Shoot and Kill Man Who Threatened Biden
Meadows alternatively urged the federal Court to instruct Willis not to detain him.
According to Tuesday's brief, "that short-term, modest relief would prevent the irreparable loss of Mr. Meadows' rights under federal law and allow this Court to consider the merits of removal in an orderly fashion without any substantial prejudice to the State of Georgia."

Subscribe to Email Updates :